Five Women. One Saturday.
---
On the weekends, I usually do dude things like work in my yard, clean my chicken coop, hang with my dogs, take a boat ride, and drink beer. When female relatives that aren't into that kind of thing showed up at my house for the weekend, I had to get creative with my planning.
My plan was pretty simple – buy an Island Pass to four attractions and save 40%.
I present our Saturday….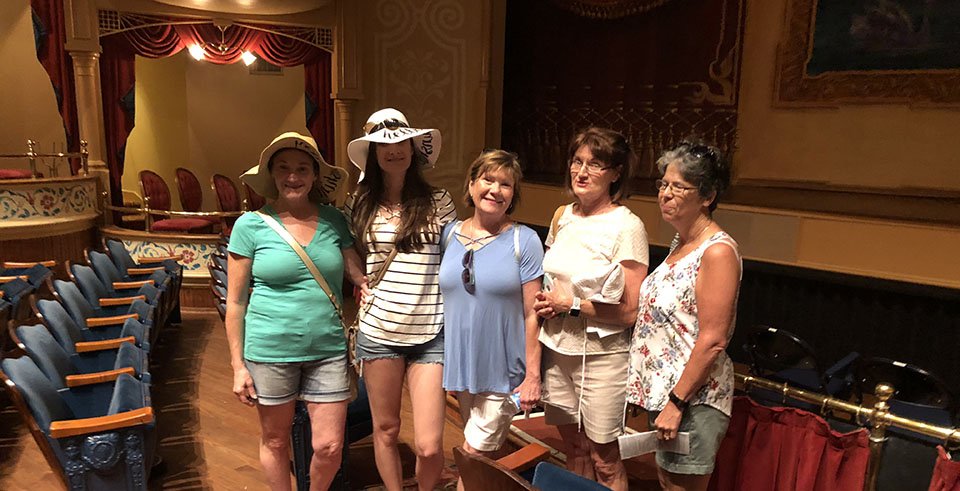 I thought we could do the self-guided tour of The Grand in ten minutes. Nope. These women sat in seats on every floor, oohed and aahed at the view, asked me about the history, and even checked out the bathrooms! Score 1 for me.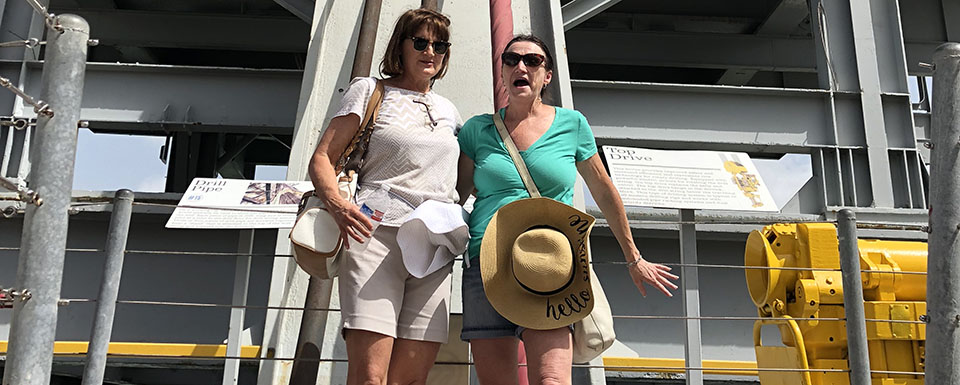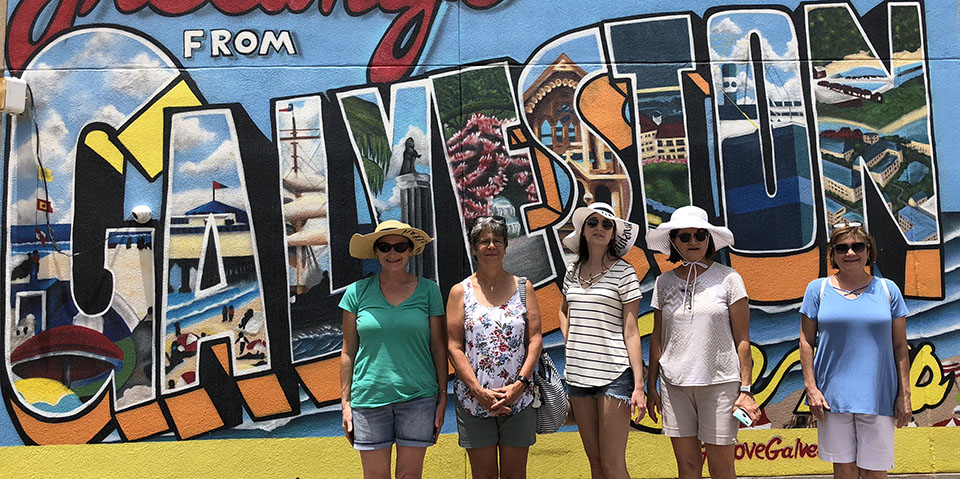 This was an easy one. Go stand in front of that mural. Score 3 for me.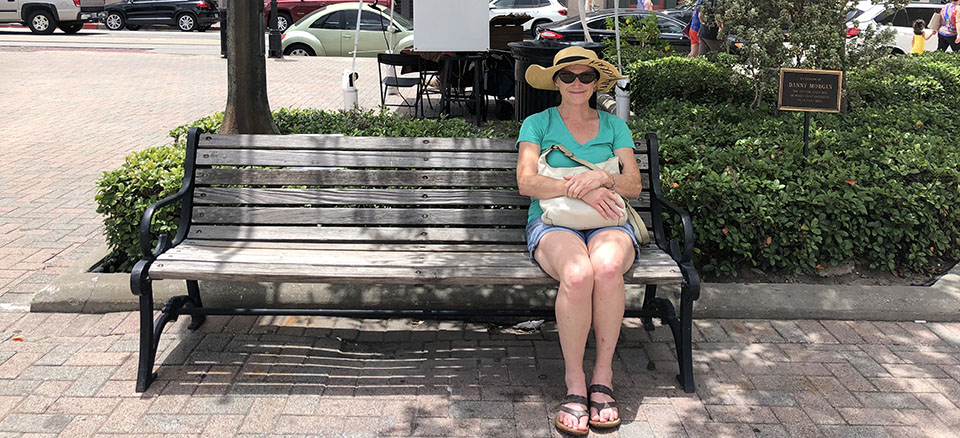 Give me your best Forest Gump. Score 4 for me. Possible loss for Janice Marie.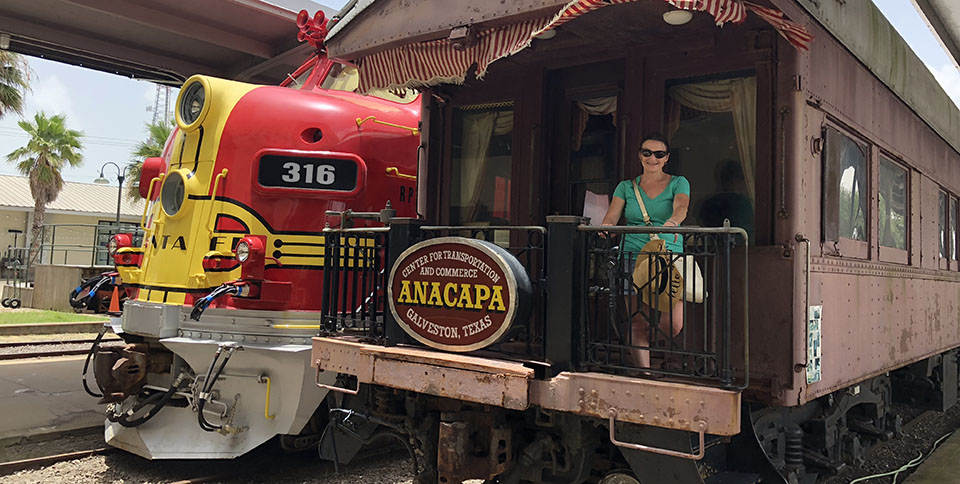 Who doesn't like a train? You can imagine – pretending to sip tea in the dining car, waving to imaginary crowds from the last car like Franklin Roosevelt, wondering why chairs are in the bathrooms, etc. The Railroad Museum was a success. Score 5 for me.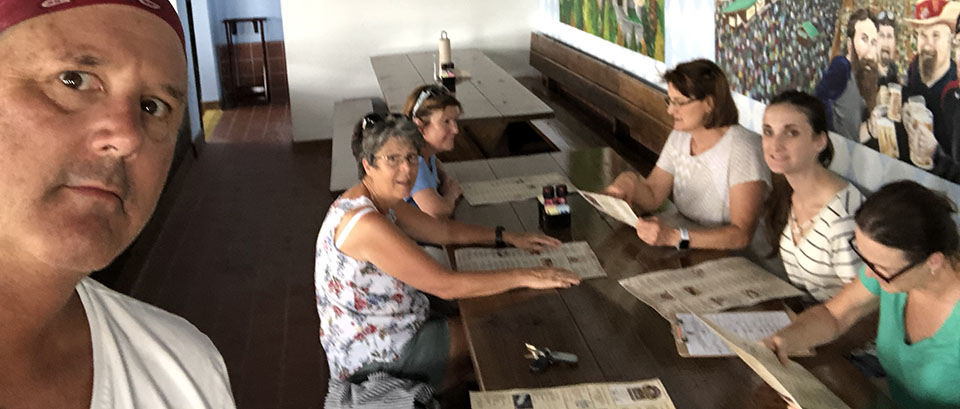 We stopped at Shark Shack and Yaga's Cafe but they were slammed so I offered German food. They bit. On the second floor, we found a table for six and proceeded to stuff our faces with everything from pretzels with gouda fondue, to sauerkraut balls, to shepherd's pie. It was delicious. Score 6 for me.
St. Patrick's Catholic Church
As good Louisiana Catholics, they were worried they would not make it back home in time for Sunday mass. I suggested the 5:00 pm vigil at St. Patrick's. Somehow, they managed to hang out at the church for 30 minutes after massed ended visiting with a local that caught their attention. I'm not sure what that was all about. I took the opportunity to settle my nerves at The Press Box. Score 7 for me.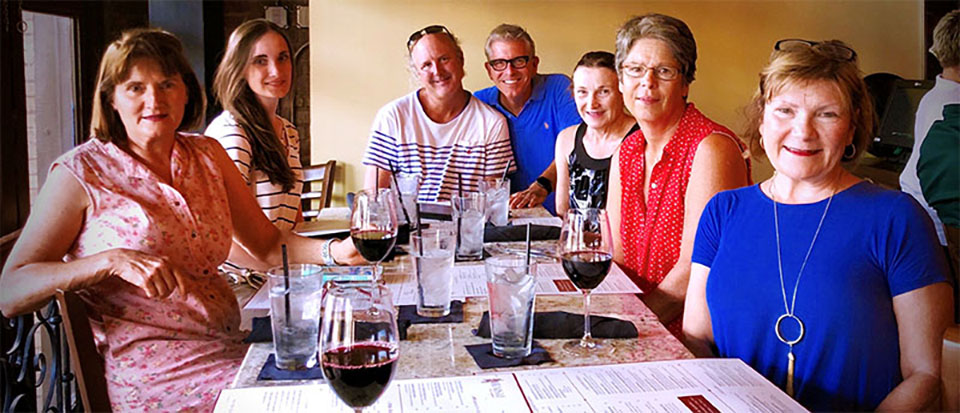 We were still stuffed from lunch, but had reservations at Hearsay on the Strand. Wow! We managed to sample crab cakes, poblano soup, mahi mahi tacos, baked oysters, lobster tempura, a spicy shrimp sandwich and topped it off with bread pudding and chocolate Godiva cake. It did not disappoint. Score 8 for me.
Au Revoir
Sunday morning, I advised them that the ferry line would be long. I gave them directions to Tanger Outlet, Buc-ee's, and Beltway 8 then waved good bye. They made it back to Cajun country safe and sound. Great weekend. A win for me. Thank you, Island Pass. Thank you, Galveston.
Lee Roane has worked on the Galveston.com website since 1994. He is interested in history and birding but will write about anything if he thinks it will help someone enjoy the island.