"La Calavera" is a Turtle About Town, one of several turtle sculptures raising awareness of Kemp's Ridley Sea Turtles that call the Texas Coast home.
Mary Ruth Brown, Artist
"Dia de los Muertos depicts some of the main causes of sea turtle mortality."
Asset Recovery Management
"We decided to participate in this program to help raise awareness about the Kemp's Ridley sea turtle as well as support our local artists."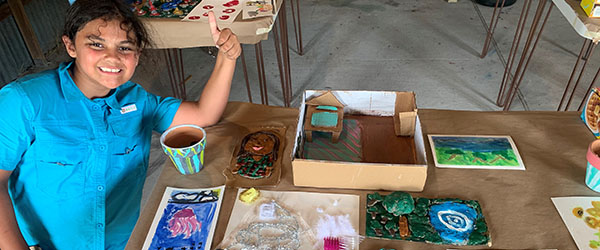 Artist Boat
Kids 5-10 will learn science lessons through eco-art creation and Galveston Island exploration in these inspiring day camps!
Sign Up Today!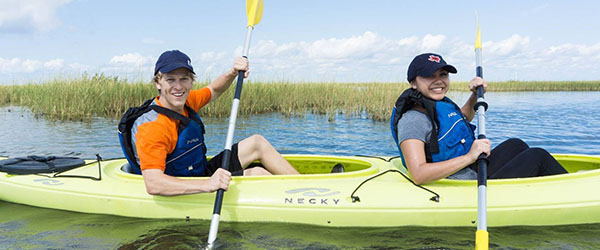 Artist Boat
Experience pristine Galveston wilderness like never before on an exclusive Eco-Art Kayak Adventure through the Coastal Heritage Preserve.
Register Today!
---
Nearby Places of Interest