"Great Dane" is one of the many tree sculptures carved after Hurricane Ike destroyed thousands of trees on the island.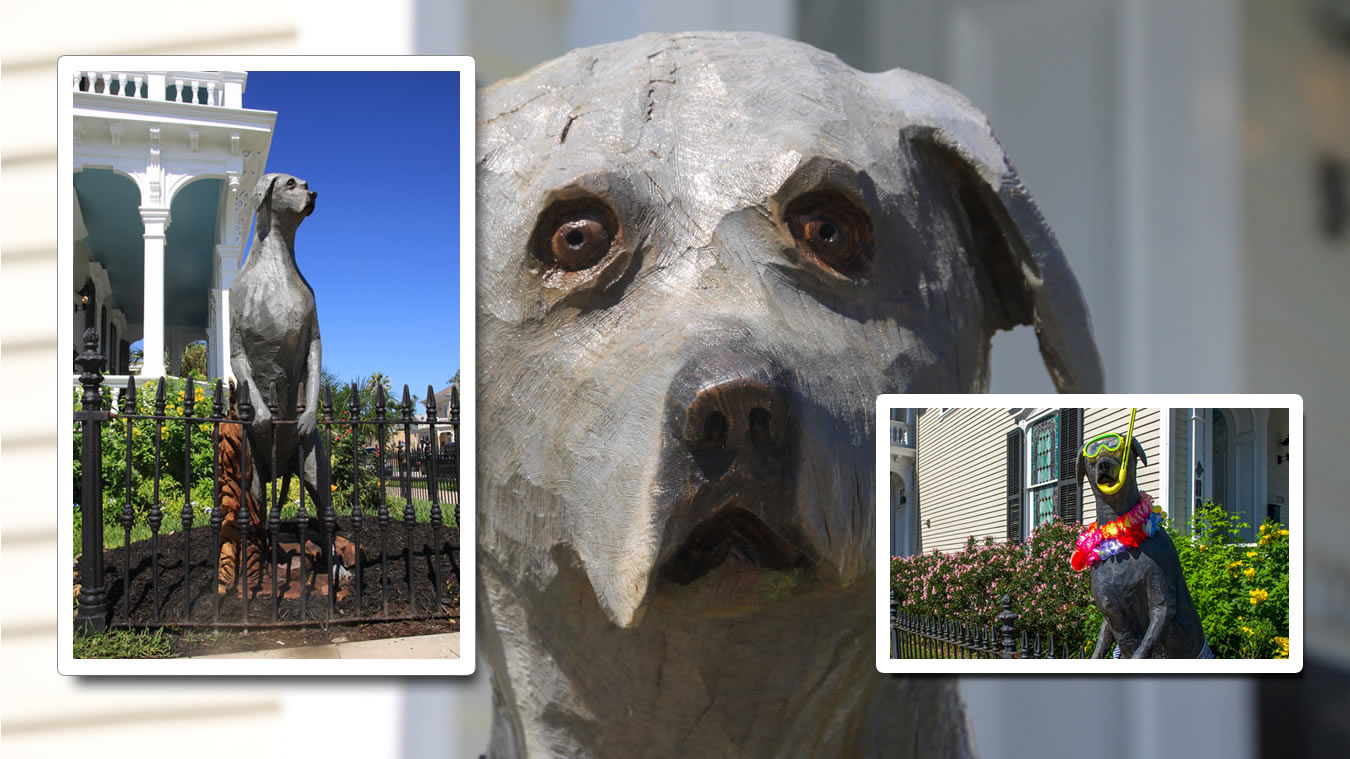 The homeowners owned a beautiful, gentle, grey Great Dane named Hunter. The tree had actually grown around the fence at the spot where the paws grip the fence. This Great Dane may be seasonally dressed on many occasions.
This sculpture sustained the only vandalism that we are aware of. Just after it was finished, someone stole one of the paws. The homeowner offered a reward…$50 for the return of the paw; $500 for the hands of the thief! The sculptor, who was still on the Island, carved and installed a new paw.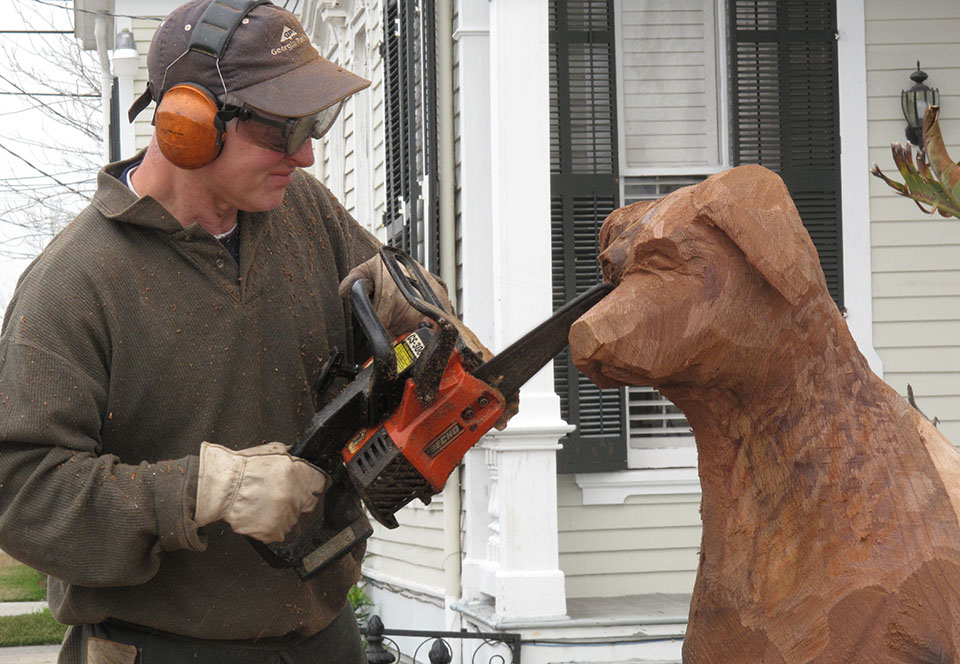 Artist
Chainsaw sculptor, Dayle K. Lewis, from Indiana, has transformed damaged tree trunks into into wondrous sculpted works of art throughout the United States and specifically the Gulf Coast including "Katrina Trees", "Heavenly Carved Wooden Angels" after Hurricane Katrina and later our Galveston trees after Hurricane Ike.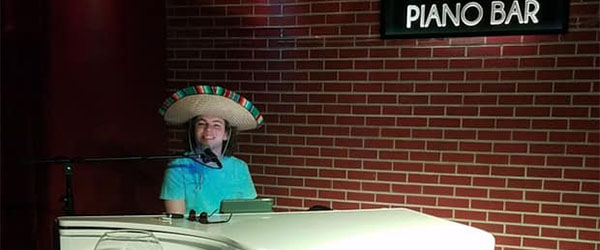 23rd Street Station
Good drinks, good people, and good times. Come as you are. Leave your worries at the door!
Visit Website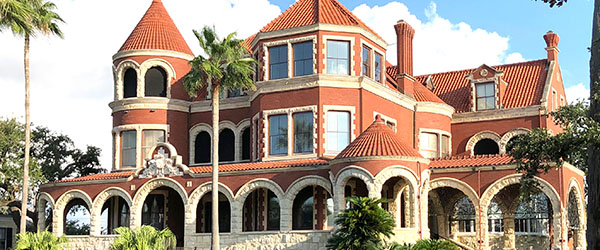 1895 Moody Mansion
Open for tours daily. Where Galveston history comes to life.
Visit Website
---
Nearby Places of Interest