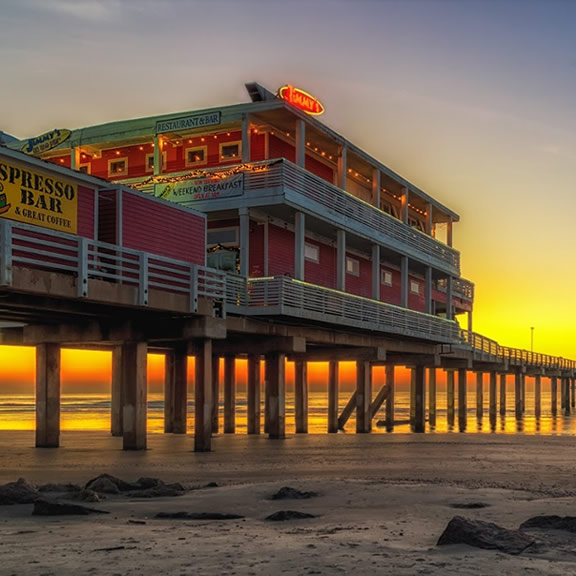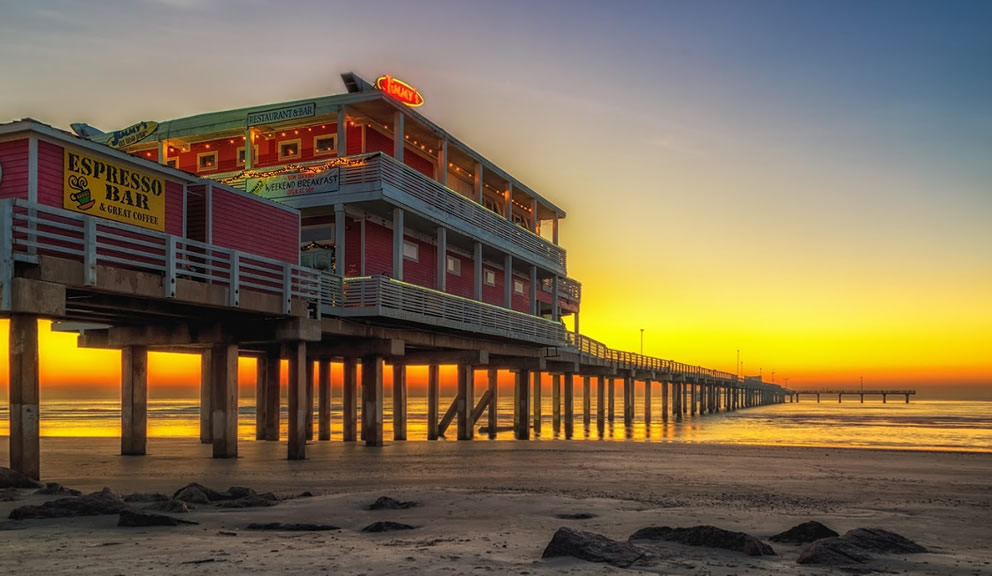 About
Galveston Fishing Pier was built in 1971, and has been a favorite spot for fishermen for over 40 years. Now gloriously rebuilt after being severely damaged during Hurricane Ike, the Pier takes its rightful place back as one of the Island's favorite destinations.
Galveston Fishing Pier has been a great provider of fishing and fun for countless thousands over the years. It's the longest privately-owned pier between Texas and Maine. The World Record smooth puffer (weighing in at 30 pounds) and the Texas state record tarpon (at a crazy 220 pounds!) — were both caught at Galveston Fishing Pier!
When at the Pier? Don't miss Jimmy's Place, a sit-down, casual dining restaurant already famous for delicious burgers and fish tacos.
Hours
Monday: 7:00AM – 11:00PM
Tuesday: 7:00AM – 11:00PM
Wednesday: 7:00AM – 11:00PM
Thursday: 7:00AM – 11:00PM
Friday: 7:00AM – 11:00PM
Saturday: 7:00AM – 11:00PM
Sunday: 7:00AM – 11:00PM
Hours are subject to change.
General
Family Friendly
Bikes and Boards Rentals
Bait & Tackle Sold
Surfing Instuctors
Fishing Guides
Latest Tweets
Nearby Places of Interest