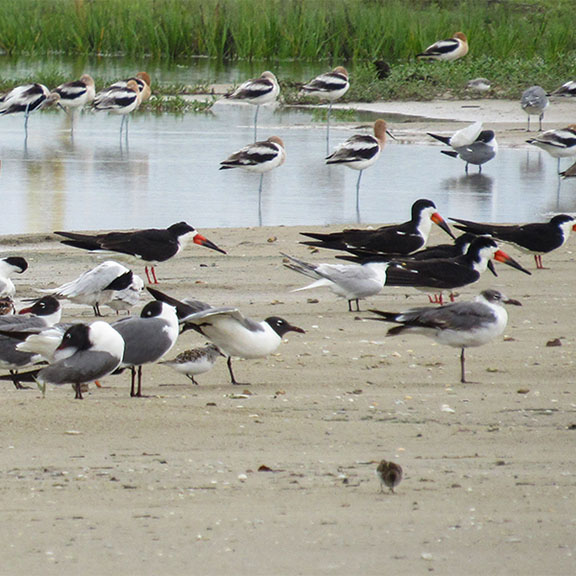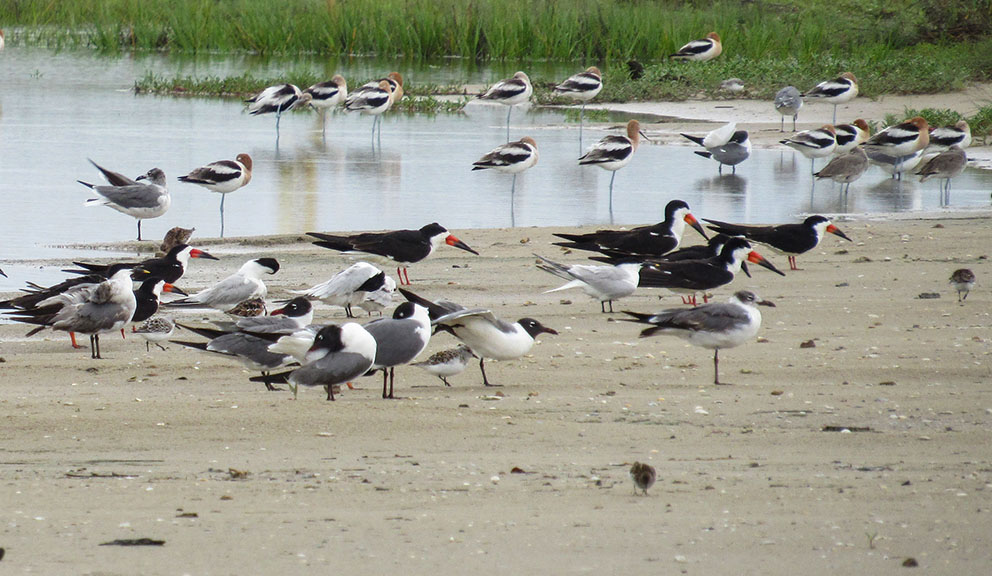 First, be careful.  The sand can be extremely soft and its easy to get your vehicle stuck.  The currents are extremely strong in the pass, so swimming or wading near the pass is not advised.
From Galveston, exit FM 3005 immediately before the bridge to access the beach, sand flats, birding spots, and fishing spots.
Countless waterbirds pack the sand flats that extend into the bay. Both species of pelican, Red-breasted Mergansers, and Bonaparte's Gulls feed in the swift waters that course through the pass in winter, and staggering numbers of shorebirds may feed on the flats during a tidal shift. Horned Larks and Wilson's Plovers nest in the dunes. Snowy and Piping plovers winter commonly. Least Terns and Black Skimmers often attempt to nest on the driest sand (please, avoid disturbing the birds during nesting season). Over 25,000 Black Terns stage here in late summer (August through early September), and Magnificent Frigatebirds roost on the pilings in West Bay from late April through late September.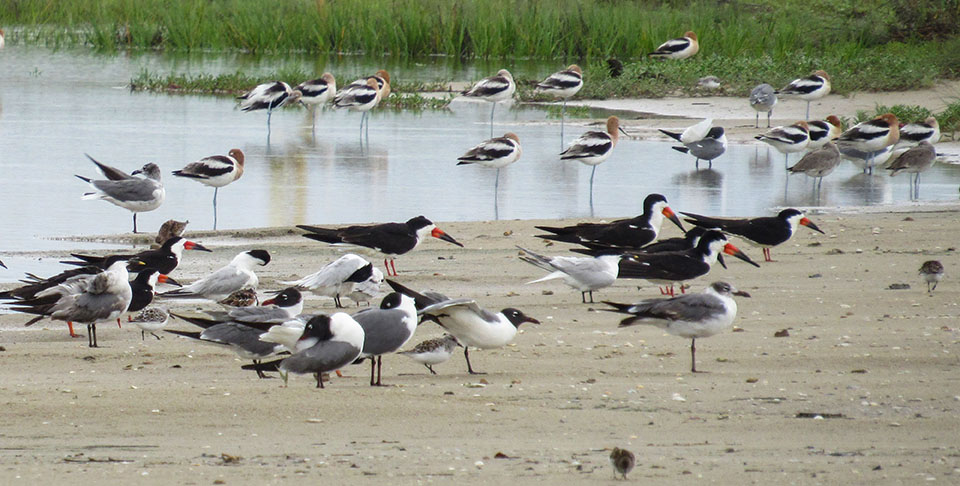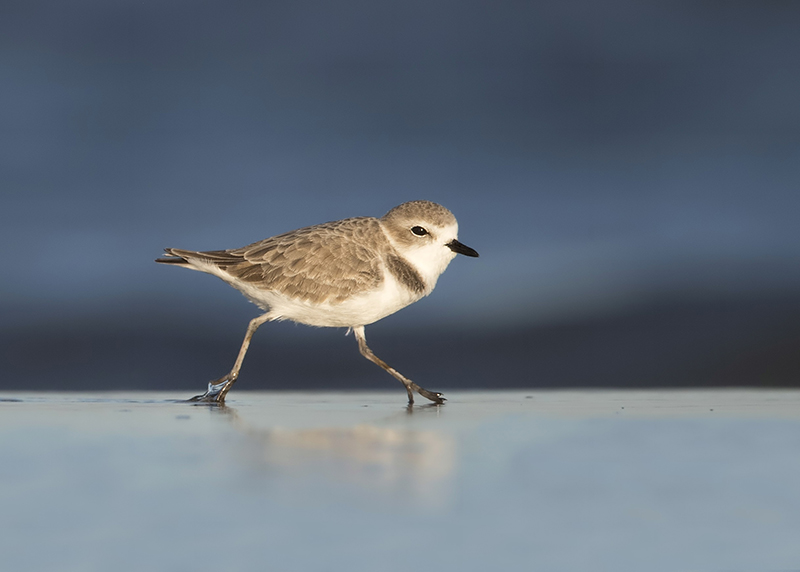 Nearby Places of Interest