A small passerine bird in the tyrant flycatcher family. While most flycatchers are rather drab, the Vermilion Flycatcher is gorgeous.  As a bonus, the male displays by puffing up his feathers and fluttering high in the air while singing.
Their range includes most of Mexico and portions of Central America.  Galveston is on the northern edge of their typical range, but some have been spotted as far north as Canada.  Look for them on Galveston Island in the winter months perched fairly low in open or brushy areas near water or on roadside posts.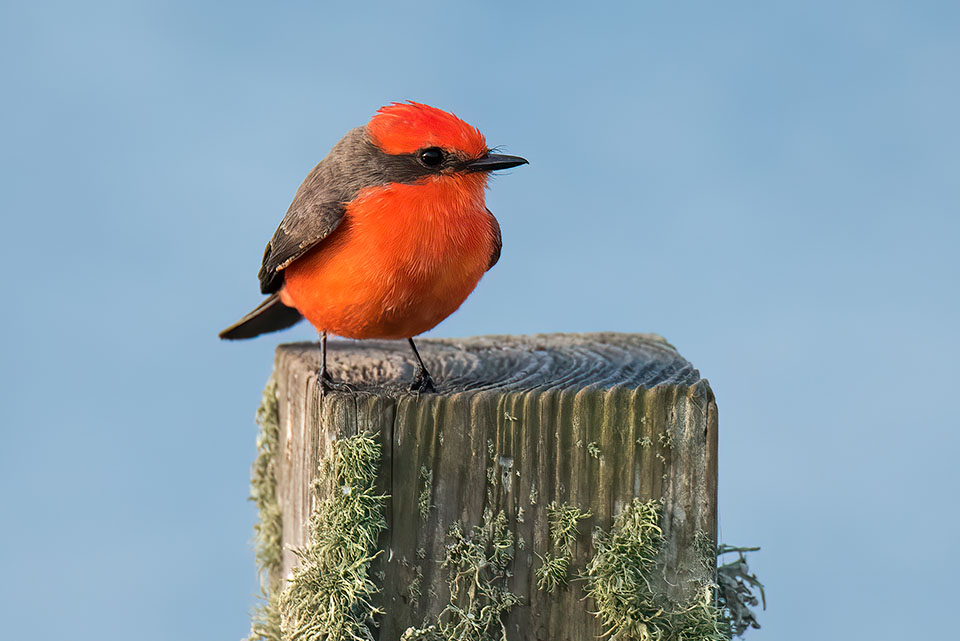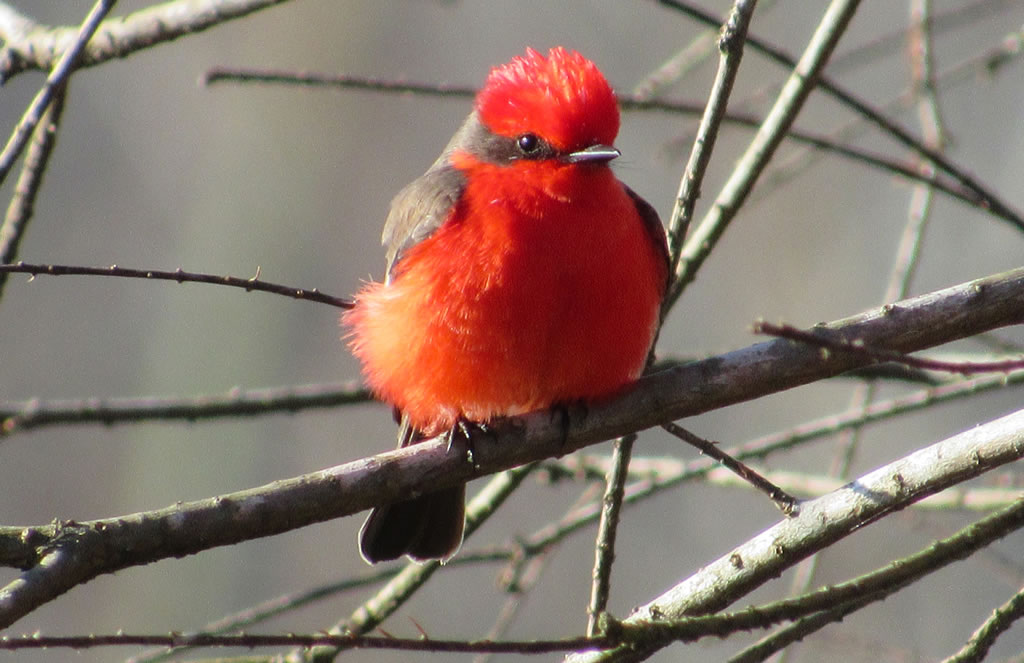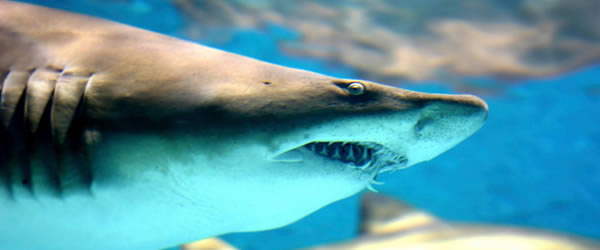 Moody Gardens
Dive into the oceans of the world in a 1.5-million-gallon aquarium teeming with creatures from tuxedo-clad penguins to seals, stingrays, sharks and more!
Visit Website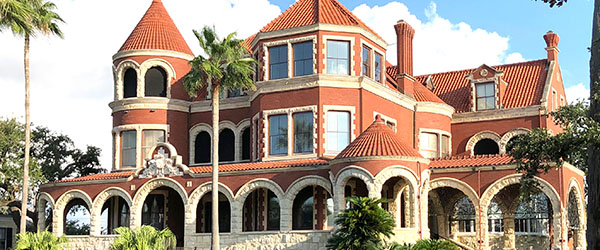 1895 Moody Mansion
Open for tours daily. Where Galveston history comes to life.
Visit Website
---