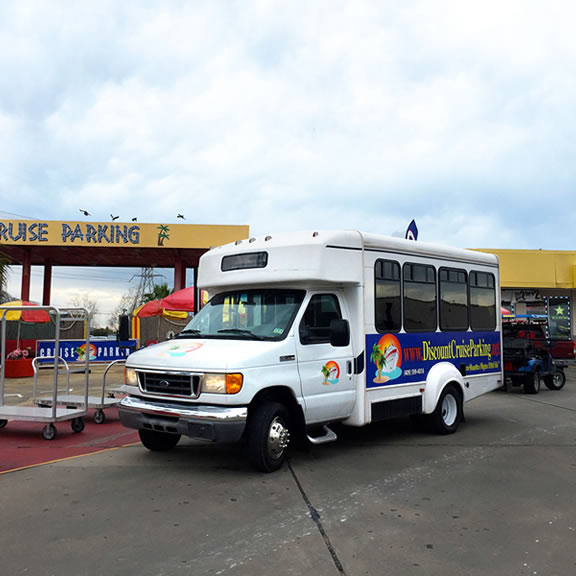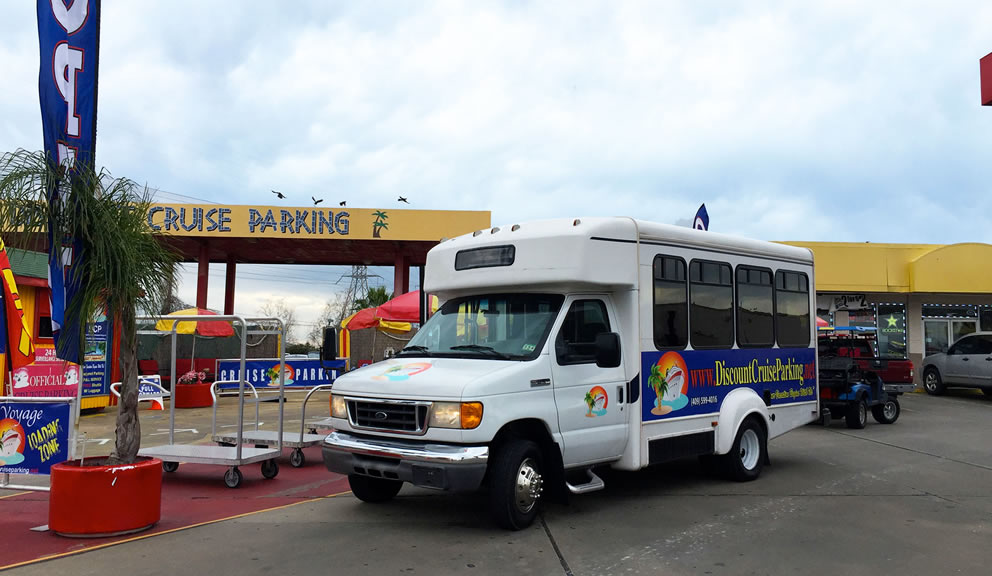 Discount Cruise Parking
8115 Harborside Dr., Galveston, TX (Directions) | Phone: (409)765-3575 | Website
About
Discount Cruise Parking offers free Shuttles with drop-off and pick-up at the Port Terminals every 15 minutes. This includes free shuttle service for passengers and their luggage both to and from the Port of Galveston Terminals.
And there's no need to worry about your car while on vacation. Secured parking is provided with cameras and an attendant every day of the week, and convenient fuel pumps and an Exxon store are on site. The property is elevated with good drainage.
Discount Cruise Parking takes care of both your group and your luggage, meaning there's no need to drop bags at the terminal beforehand.
Hours
Msg3: Error retrieving hours of operation.
Hours are subject to change.
General
Free Shuttles To & From the Port Terminals Every 15 Minutes
Luggage Is Loaded & Unloaded for You So There's No Need to Drop Bags First at Terminal
Secure Parking Area with Cameras & Attendant
Onsite Fuel & Convenience Store
Nearby Places of Interest