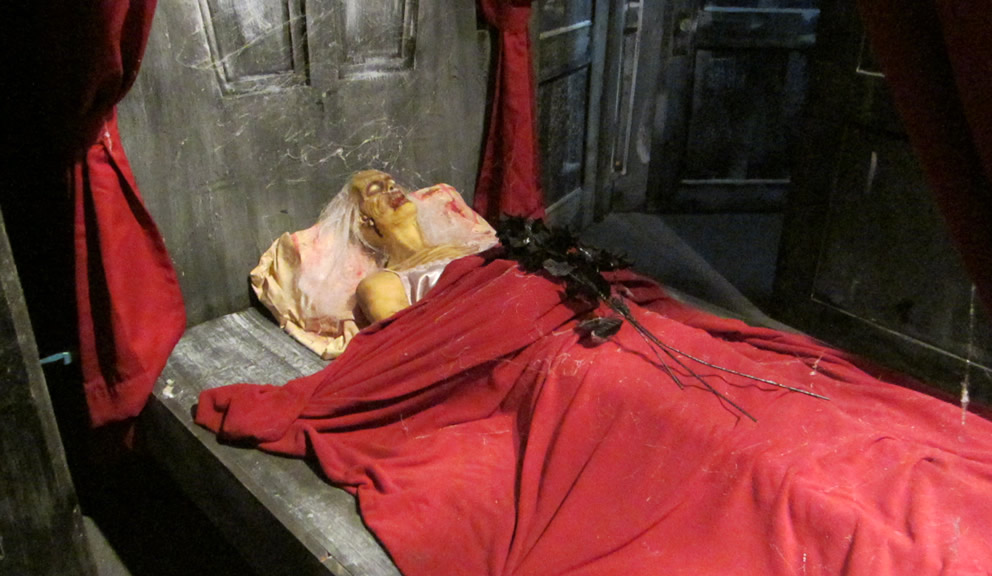 About
Dr. Mayfield welcomes you to his home where you will meet ghosts and ghouls; you may encounter the strange shadow people that dwell in our attraction.
BEWARE! The young doctor is quite insane so his actions can be unpredictable! Visits to the manor are continuous during operating hours. You may buy your tickets online or at our box office at the Manor.
Haunted Mayfield Manor is located on the Strand at 23rd Street next door to its sister attraction Pirates! Legends of the Gulf Coast. Special group rates for groups of 15 or more call for details, haunt is also available for special events.
Paranormal investigations occur frequently in the building, call for upcoming dates!
Hours
Hours vary.
Admission
$15 per person (Ages 11+)
General
Located Steps from The Historic Strand
Perfect for Families & Groups
Available for Parties & Special Events
Nearby Places of Interest