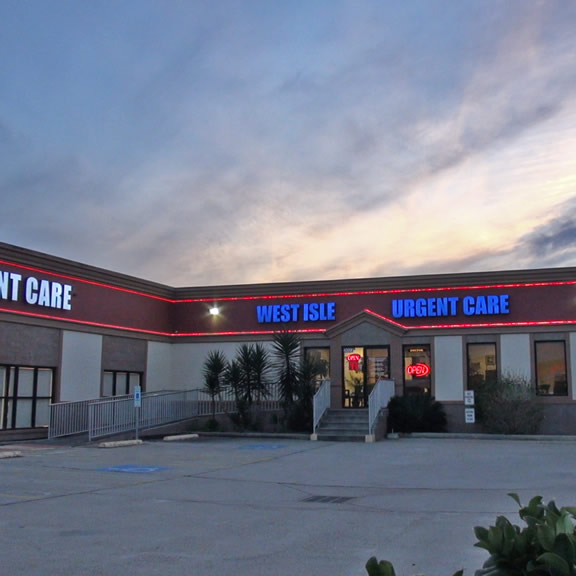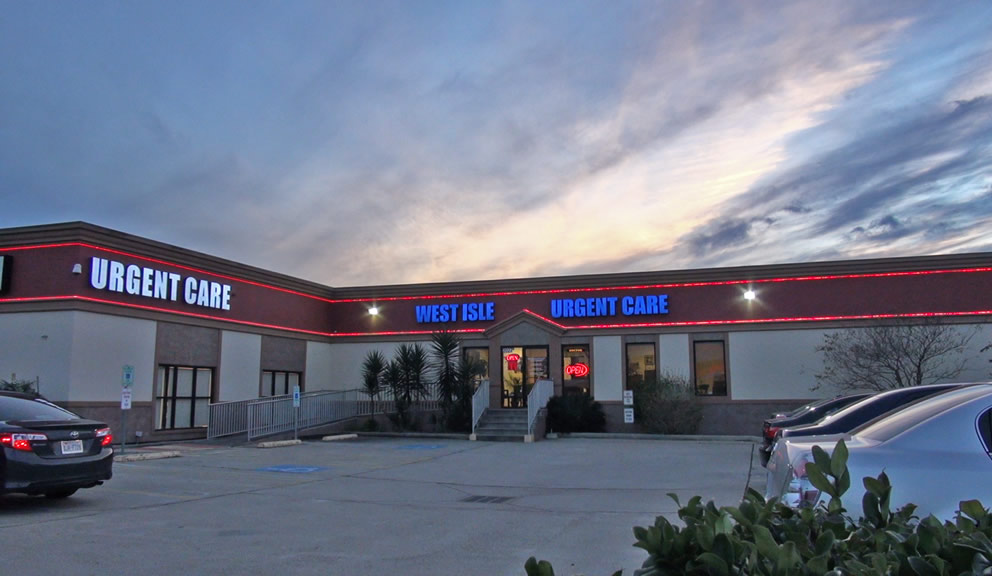 About
Since 2007, West Isle Urgent Care been a convenient alternative to an emergency room for non-life threatening conditions. Directed by a Board-Certified Emergency Medicine Physician, the clinic provides care for a wide variety of illnesses and injuries.
Located just south of I-45 and 61st street, West Isle offers extended hours, reduced wait time, an emphasis on customer service, and prompt and efficient medical care.  On-site digital S-ray equipment enables an accurate evaluation and same day results, and no appointments are necessary.
At West Isle Urgent Care, you will always be seen by a physician.
Hours
Monday: 8:00AM – 10:00PM
Tuesday: 8:00AM – 10:00PM
Wednesday: 8:00AM – 10:00PM
Thursday: 8:00AM – 10:00PM
Friday: 8:00AM – 10:00PM
Saturday: 8:00AM – 10:00PM
Sunday: 8:00AM – 10:00PM
Hours are subject to change.
General
No Appointment Necessary
Extended Hours
You'll Always Be Seen By a Physician
On-Site Digital X-Ray
Nearby Places of Interest