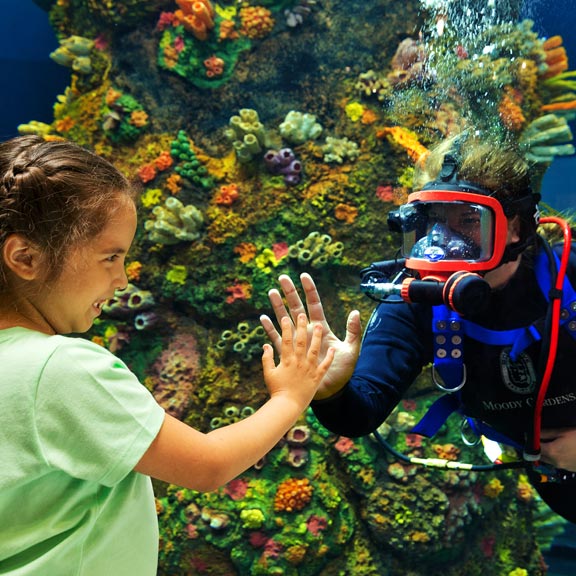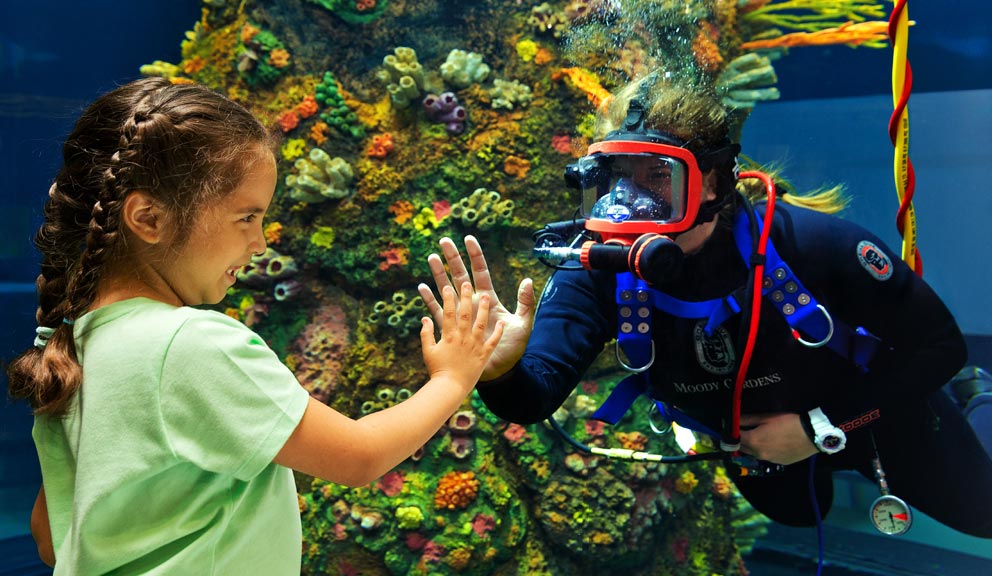 About
Introduce yourself to Moody Gardens! Explore the ocean and meet penguins, sharks and more at the Aquarium Pyramid. Enjoy an authentic rainforest adventure and close encounters with free-roaming monkeys, macaws and other endangered animals and plants at the Rainforest Pyramid. Learn about the mysteries of science at the Discovery Museum or immerse yourself at the Moody Gardens 3D Theater and 4D Theater. Embark on a Colonel Paddlewheel Boat cruise, have fun during the summer at the lazy river, wave pool and more at Palm Beach, Galveston's only white sand beach or light up the holidays with the Festival of Lights. Relax and indulge in a little island time at the beautiful Moody Gardens Hotel or take on a new challenge at the Moody Gardens Golf Course.
Hours
Monday: 10:00 AM – 10:00 PM
Tuesday: 10:00 AM – 10:00 PM
Wednesday: 10:00 AM – 10:00 PM
Thursday: 10:00 AM – 10:00 PM
Friday: 10:00 AM – 10:00 PM
Saturday: 10:00 AM – 10:00 PM
Sunday: 10:00 AM – 10:00 PM
Hours are subject to change.
General
Variety of Family-Friendly Attractions
3D & 4D Theaters
Educational Programs
Memberships Available
Seasonal Events Scheduled Throughout the Year
On-Site Hotel & Conference Center
Nearby Places of Interest