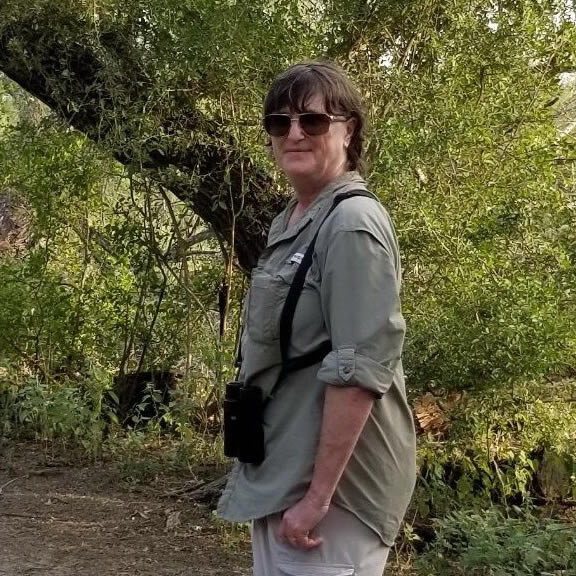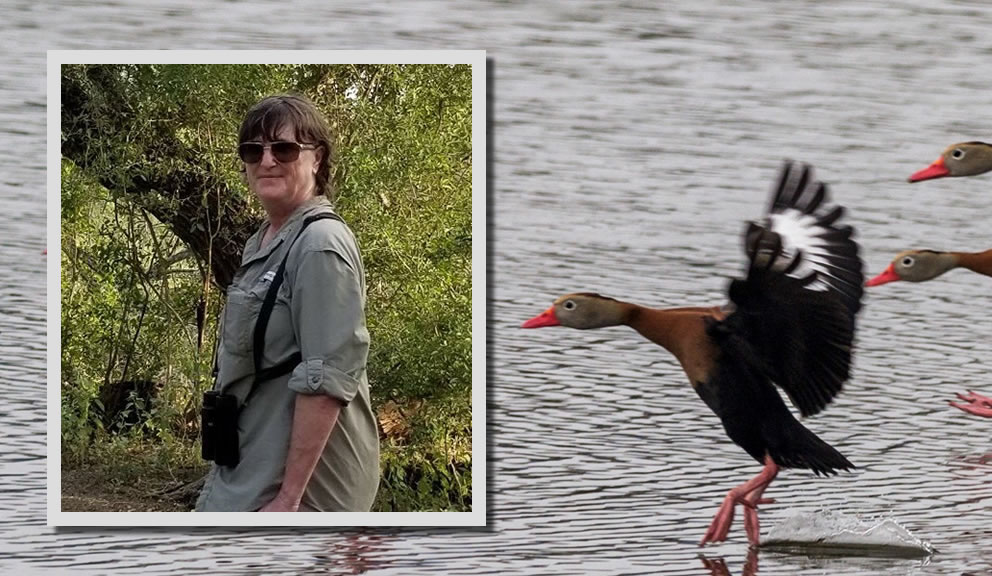 A 17 year Galveston County resident, Jackie lives in League City with her husband, Pete. She 'discovered' birding in the Fall of 2011 and began taking the Birding 101 and 201 classes and field trips conducted by Greg Whittaker at Moody Gardens. A couple months later, she attended the GINTC's Breakfast with the Cranes and was assigned to Mort Voller and Gordon Nunn's caravan to view the Sandhills. Gordon asked her if she was keeping birding lists and when she replied with a 'yes', he declared her hooked!
During FeatherFest 2012, Jackie learned that Richard 'Dick' Peake taught migratory birding classes for the Osher Lifelong Learning Institute. She signed up for the Fall Semester and has been a student of his ever since. She has occasionally assisted Dick with his Beginner's Migratory Birding Class field trips and served as co-leader with him during FeatherFest 2017.
Jackie served as Secretary for the Galveston County Audubon Group, a Chapter of Houston Audubon, from May 2013 to June 2016. She has participated in the Galveston and Armand Bayou Christmas Bird Counts for several years. Her current Galveston County Life List is 326 species and her League City Yard List has reached 144.
Photography