A nearly all-black lanky diving waterbird, the Neotropic Cormorant  forages by diving from the surface and swimming underwater.  Flocks can be found nesting in trees, resting on the water, or flying in loose formation. The Neotropic is smaller, has a longer tail, and feathers in front of the eye compared to the Double-crested Cormorant.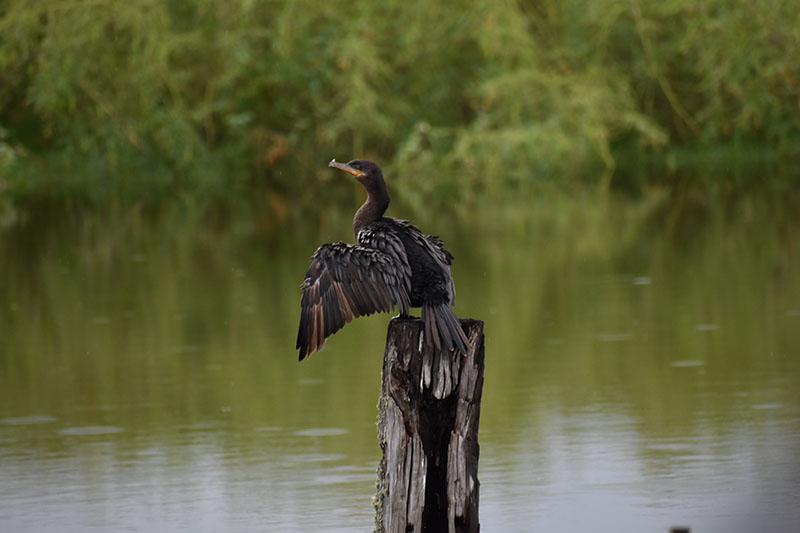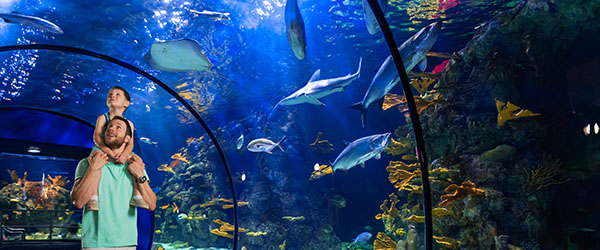 Moody Gardens Aquarium
From the secrets of the rainforests to the oceans' depths, a world of wonder awaits.
Visit Website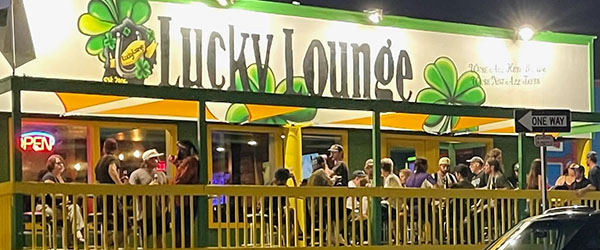 Lucky Lounge
Local neighborhood full-service sports/live music venue bar, with a stunning Gulf view, 8 HDTVs, pool table, internet jukebox and free games in backyard.
Visit Website
---