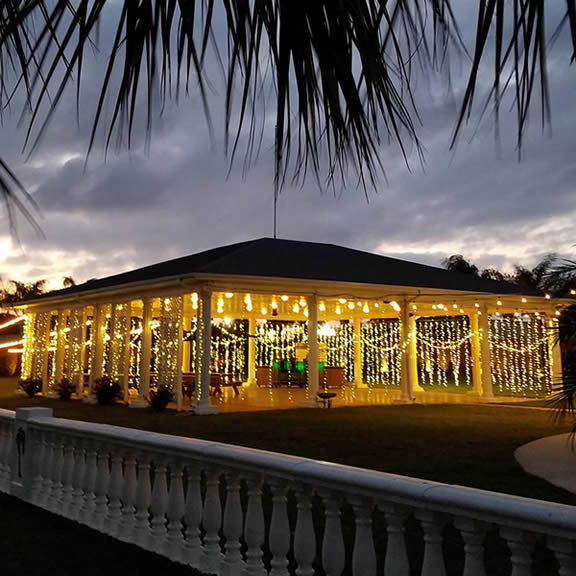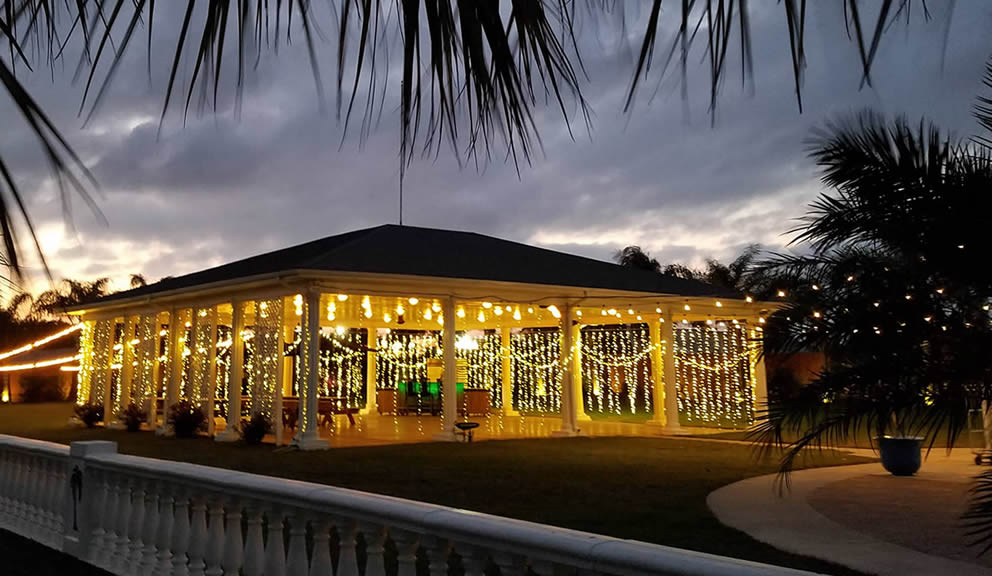 Galveston Island Palms Outdoor Events & Parties
5802 Avenue S, Galveston, TX (Directions) | Phone: (409) 539-7256 | Website
About
Galveston Island Palms Outdoor Events and Parties features 29,000 square feet of beautifully landscaped outdoor space with a 2,500 square foot covered pavilion and a garden pergola.
They cater to the do-it-yourself bride or party planner, allowing complete flexibility, allowing the planner to bring in preferred vendors for food, music, entertainment, and decor. They can also create an all inclusive package with food and decor.
Galveston Island Palms offers complete flexibility by allowing you to bring in your own preferred vendors (referrals available) for, catering, DJ music, live entertainment, décor', wedding or event planning & coordinating . To make your DIY experience a breeze, they provide white garden chairs (up to 300) with 60" round tables for guest seating, auxiliary tables for your cake, gifts, etc. with set-up, break-down and clean-up included, decorative lighting, yard games, a 16 foot buffet table, hot food chafing station, cold food/drink station, on-site ice machine, Granite Bar, commercial refrigerators, warming/proofing unit, a large BBQ pit, food-prep tables and a large sink for clean ups. Additional staff can be added to assist you in decorating or food service. If you are hosting an event and plan to serve alcohol to your guests please BYOB and make sure to request their bartender and security!
Hours
Available by appointment.
General
Outdoor Venue
Caters to the Do-It-Yourself Planner
Available for Weddings and Events
Latest Tweets
Nearby Places of Interest