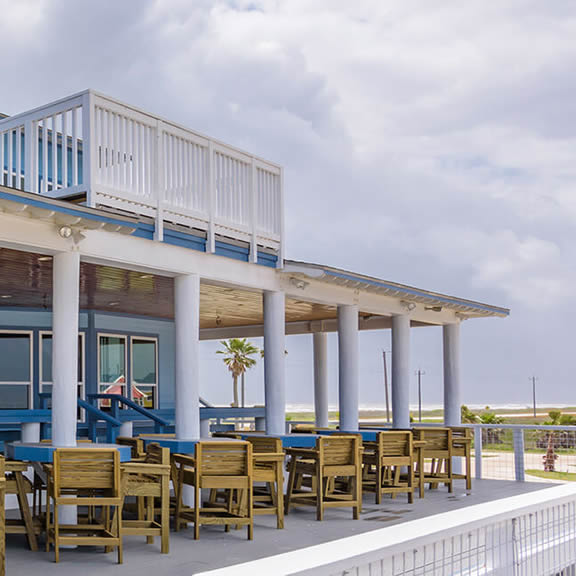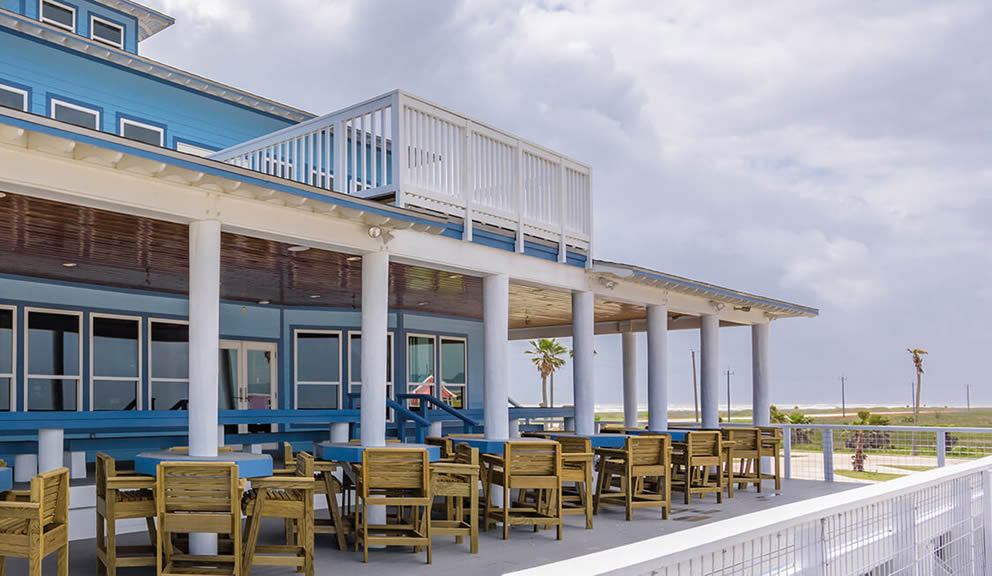 About
Located right on the Gulf of Mexico between Surfside Beach and Galveston, this stunning bay and beachfront resort boasts expansive, sandy beaches with full Galveston Bay access, a private boat ramp, docks for fishing and boating, and lush tropical landscaping. Enjoy their on-site bar & grill along with a wide variety of amenities, on-site activities, and nearly attractions.
Joining your friends without an RV? No problem! Jump into one of Blue Water's cozy beachside cottages! Their one and two-bedroom, furnished waterfront cottages offer a place to get out of the sun with stunning views overlooking the Gulf of Mexico. What's more, the spacious porches offer immediate access to the canal and bay side of the property with docks that allow you to pull your boat up safe and sound.
Open to the public, The Blue Water Bar & Grill offers a unique and picturesque dining experience on the Texas gulf, with stunning views. The Blue Water Bar & Grill offers a full menu for lunch and dinner with take-out available. And you can't miss out on their exciting indoor / outdoor bar with surrounding TVs for viewing your favorite games and events.
Hours
Monday: 9:00AM – 5:00PM
Tuesday: 9:00AM – 5:00PM
Wednesday: 9:00AM – 5:00PM
Thursday: 9:00AM – 5:00PM
Friday: 9:00AM – 5:00PM
Saturday: 9:00AM – 5:00PM
Sunday: 9:00AM – 4:00PM
Hours are subject to change.
General
11 Miles of Unrestricted Beach Access
Private Boat Ramp, Docks, Fishing Piers, & Fish Cleaning Station
Outdoor Pool
Pool House with Rec Room, Laundry Facilities, & Showers
Golf Cart, Kayak, Canoi, & Paddleboard Rentals
Dog-Friendly Beach, Dog Park, & Dog Wash
Latest Tweets
Nearby Places of Interest