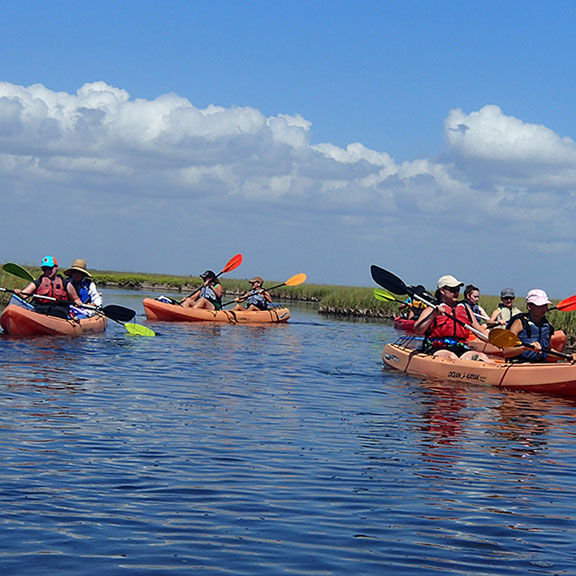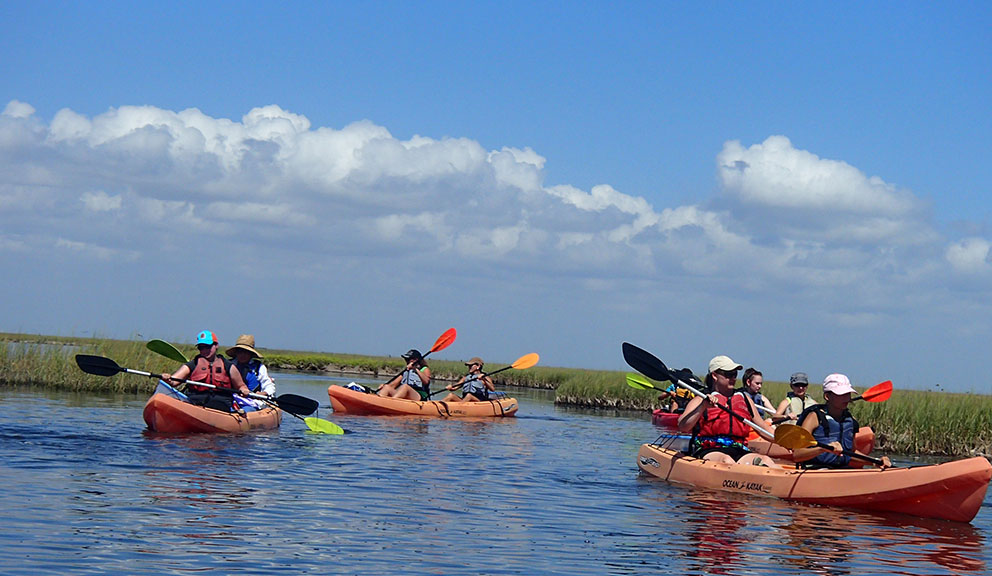 Artist Boat Kayak Adventures Return
Paddle the Coastal Heritage Preserve
---
As part of opening Texas, Artist Boat will be paddling the Coastal Heritage Preserve this weekend and you are invited. Multiple trips are scheduled each Saturday and Sunday through June 21.
Artist Boat Eco-Art Kayak Adventures take participants on guided tours of some of the most beautiful places along the coasts of Galveston Bay. During your adventure you will discover that the coast is unique, beautiful, and alive from the seat of your kayak!
Artist Boat cares about the health and safety of all participants and sanitizes every piece of equipment between use. Trips are limited to 6 individuals. See all terms & condition upon Registration.
To register for an adventure, visit the Artist Boat website.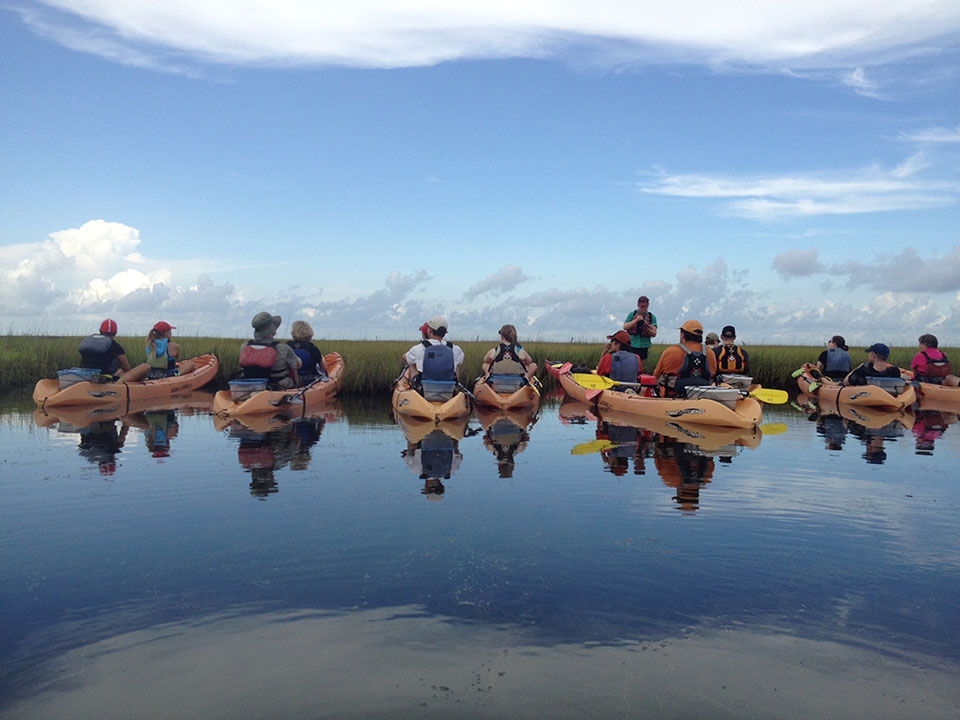 | | | |
| --- | --- | --- |
| Coastal Heritage Preserve | | Artist Boat |
Discover myriad bird and fish species as you glide along the water's surface. On the four hour adventures, take a break from exploring marshes, seagrass beds, and rookery islands to create a plein-air watercolor painting of this special ecosystem. Artist Boat provides the art supplies and a short demonstration of watercolor techniques.
Artist Boat is a 501(c)(3) whose mission is to promote awareness and preservation of coastal margins and the marine environment through the disciplines of the sciences and the arts.  Learn more at the Artist Boat website.
Lee Roane has worked on the Galveston.com website since 1994. He is interested in history and birding but will write about anything if he thinks it will help someone enjoy the island.