The Belted Kingfisher has a large head with a shaggy crest and a long, heavy black bill with a grey base.  It has a wild rattling call when flying over ponds or the bay.  It watches for fish while perched on a wire or branch then feeds by diving headfirst into the water.  It winters on Galveston Island then heads north for breeding season.
Kristine Rivers puts it this way:
"This is one of the few species in which the female is more colorful than the male, with a rusty band extending across the belly and under the wings. Look for them perched on power lines near the John M. O'Quinn I-45 Estuarial Corridor."
The male is more brightly colored than the female. Both sexes have a slate blue head, large white collar, a large blue band on the breast, and white underparts. The back and wings are slate blue with black feather tips with little white dots. The female features a rufous band across the upper belly that extends down the flanks.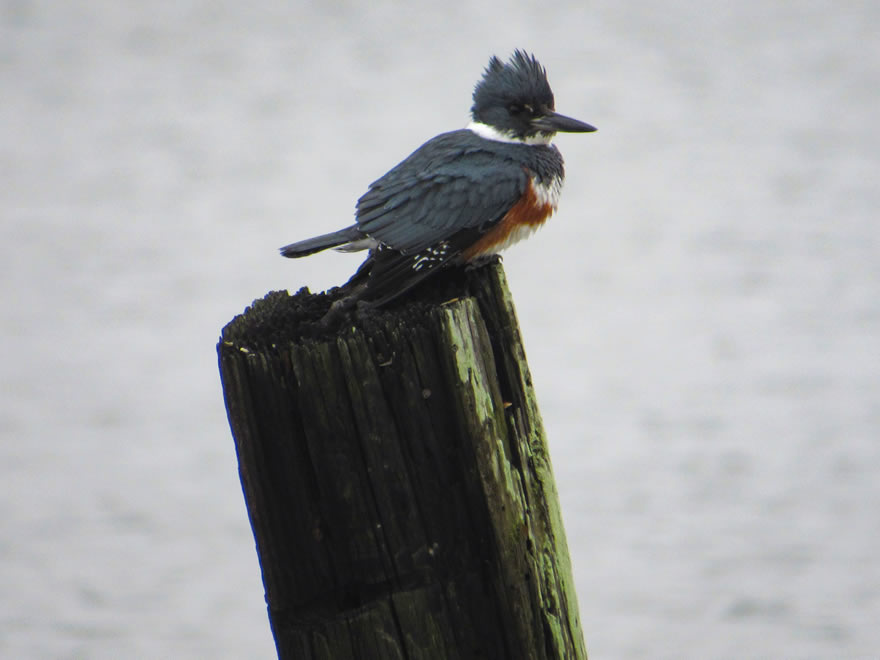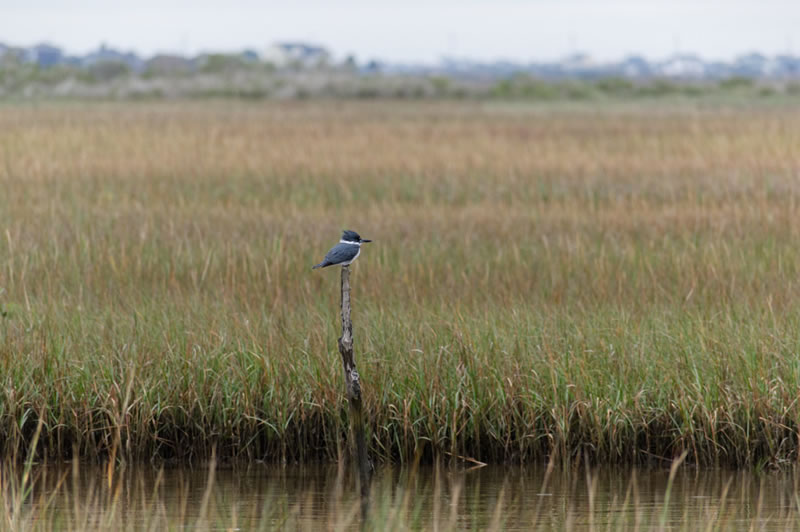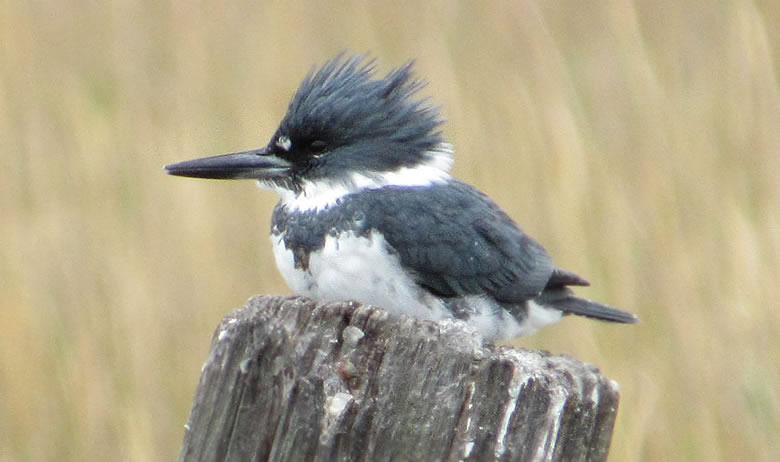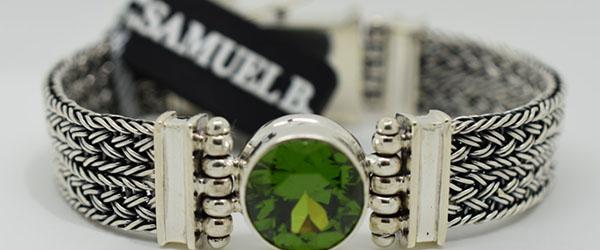 Island Silver
The Gulf Coast's Premier Sterling Silver Jewelry Store with thousand of .925 Sterling items in stock.
Visit Website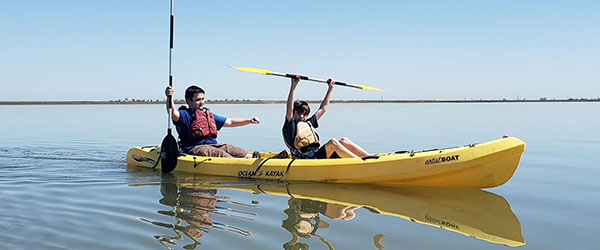 Artist Boat
Kids 11-15 will adventure through the Coastal Heritage Preserve and learn about the diverse wildlife in Galveston while expressing creativity through clay sculpting, painting & nature journaling.
Sign Up Today!
---