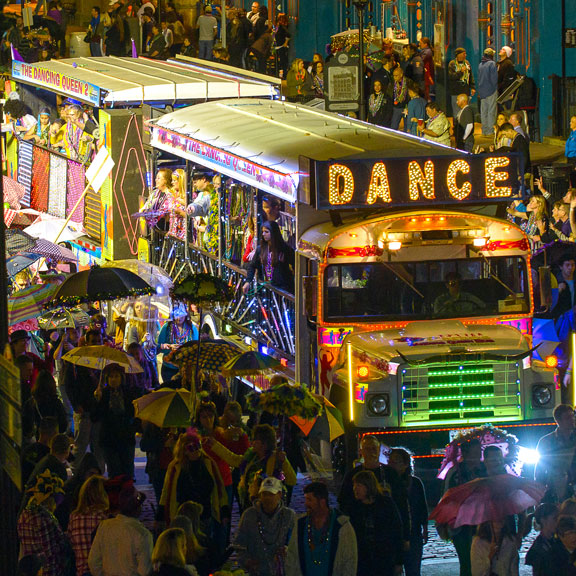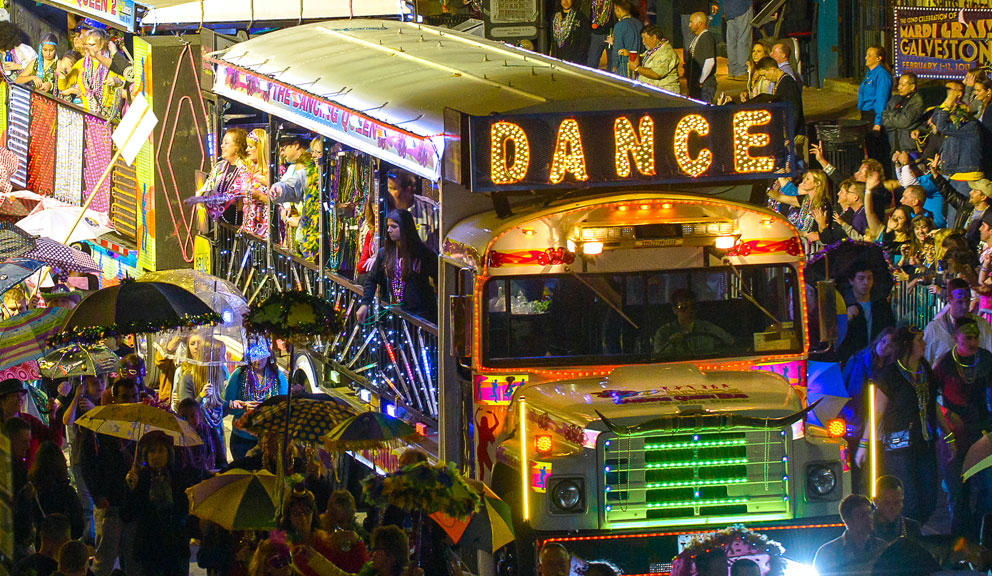 Events Calendar
Fun Everyday from the Coast to the Bay!
When you head south to the communities of the Galveston Bay Area, you'll never have to look too hard to find a good time. Like cozying up with a good book and a beach chair.  Or taking in the sights at the Kemah Boardwalk.  Or listening to a live band at Mardi Gras. Or  enjoying a satisfying glass of wine and live jazz at Haak Vineyards. And the best thing?  The good times never need to end, cause whenever the tide goes out and the sun goes down, there's always a glittering new evening to savor, and a sunny new morning to embrace.
Have an event you think would complement our Calendar of Events?  We welcome your submissions here.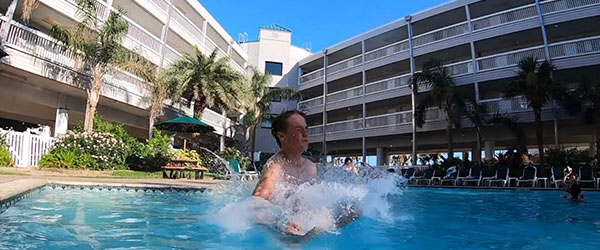 Casa del Mar Beachfront Suites
The beach or the pool? Which one will the kids pick?
Visit Website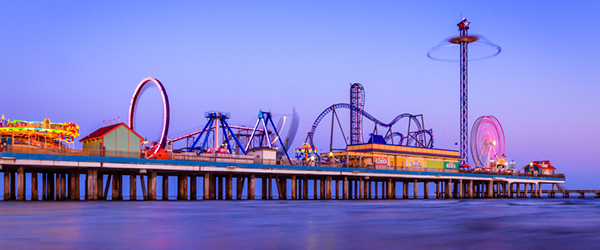 Historic Pleasure Pier
Under the summer sun, time flies when having fun! Galveston Island Historic Pleasure Pier is celebrating its 10-Year Anniversary and wants you to win passes! Check out social media contests for Family Four Packs all month long on Instagram!
Visit Website
---
Monthly
Weekly
Daily
List
6:00 PM - 9:00 PM

4:00 PM - 8:00 PM

7:00 PM - 11:00 PM

7:00 PM - 11:00 PM

7:00 PM - 11:00 PM

7:00 PM - 11:00 PM

5:00 PM - 9:00 PM

5:00 PM - 9:00 PM

All Day

Coastal Heritage Preserve

9:00 AM - 12:00 AM

Coastal Heritage Preserve

All Day

Coastal Heritage Preserve

All Day

Coastal Heritage Preserve

All Day

Coastal Heritage Preserve

All Day

Coastal Heritage Preserve

6:00 PM - 9:00 PM

All Day

Coastal Heritage Preserve

All Day

Coastal Heritage Preserve

4:00 PM - 8:00 PM

7:00 PM - 11:00 PM

7:00 PM - 11:00 PM

5:00 PM - 9:00 PM

5:00 PM - 9:00 PM

All Day

Coastal Heritage Preserve

9:00 AM - 12:00 AM

9:00 AM - 12:00 AM

Coastal Heritage Preserve

All Day

All Day

Coastal Heritage Preserve

All Day

Coastal Heritage Preserve

12:00 AM - 4:00 PM

12:00 AM - 4:00 PM

Coastal Heritage Preserve

9:00 AM - 4:00 PM

Coastal Heritage Preserve

7:00 PM - 11:00 PM