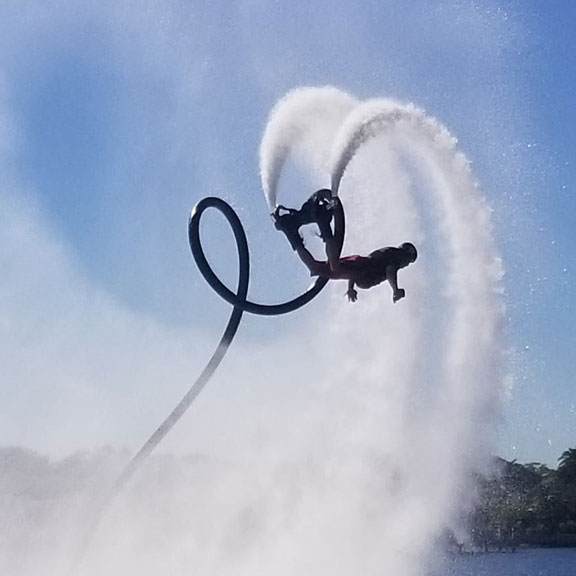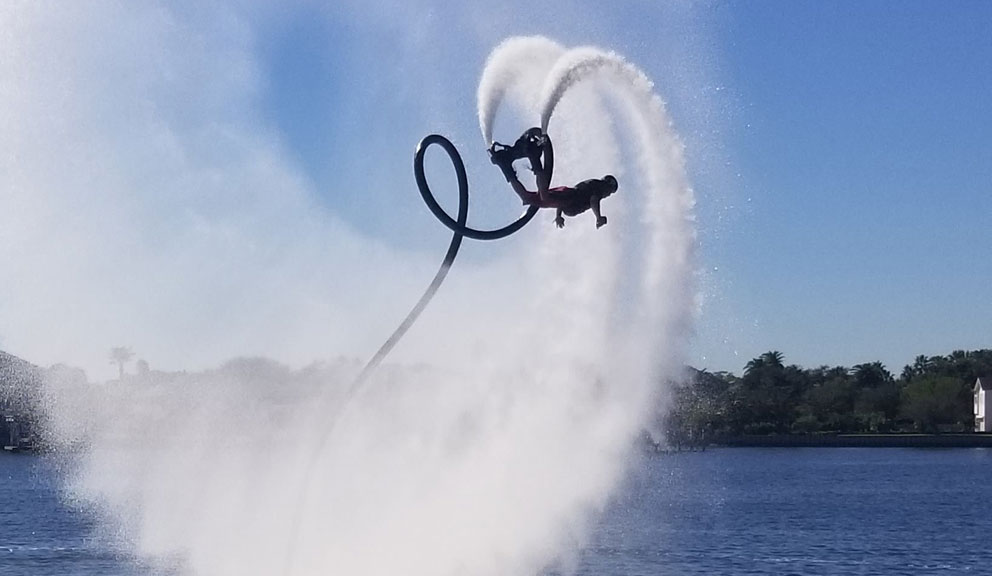 About
Whether you are looking to blast out of the water to over 37 feet in the air, swim like a dolphin, or just cross flyboard off your bucket list, Extreme Water Sports has you covered!
Experience the flyboard at Extreme Water Sports in the bay waters of Galveston Island. They offer several levels of flight training, introductory flights, as well as sales and service.
Their staff of certified Instructors is there to help guide you through the steps necessary to take your own personal flight, and can even teach you some of the more complex stunts and maneuvers as your skills improve. The event staff can custom tailor a program for your group, plan a company team building event, or even schedule a demonstration by their Aerial Acrobatics Team to perform for your event.
Hours
Permanently Closed
Hours are subject to change.
General
Flyboard, Hoverboard, Paddleboard, Kayak & Boat Rentals
Pre-Flight Instruction
Night Paddle Tours
Nearby Places of Interest