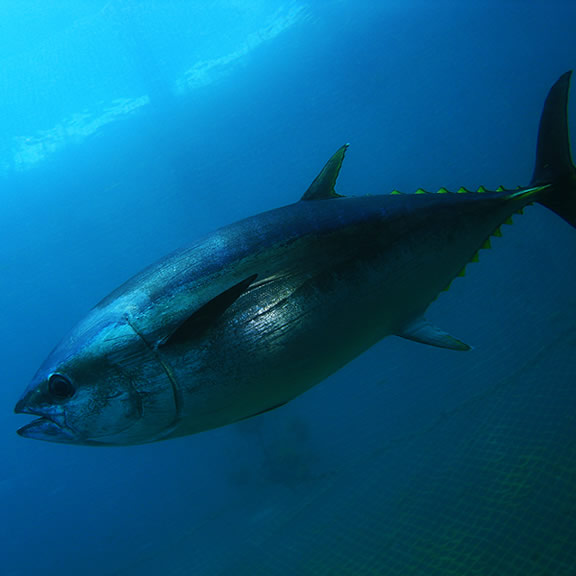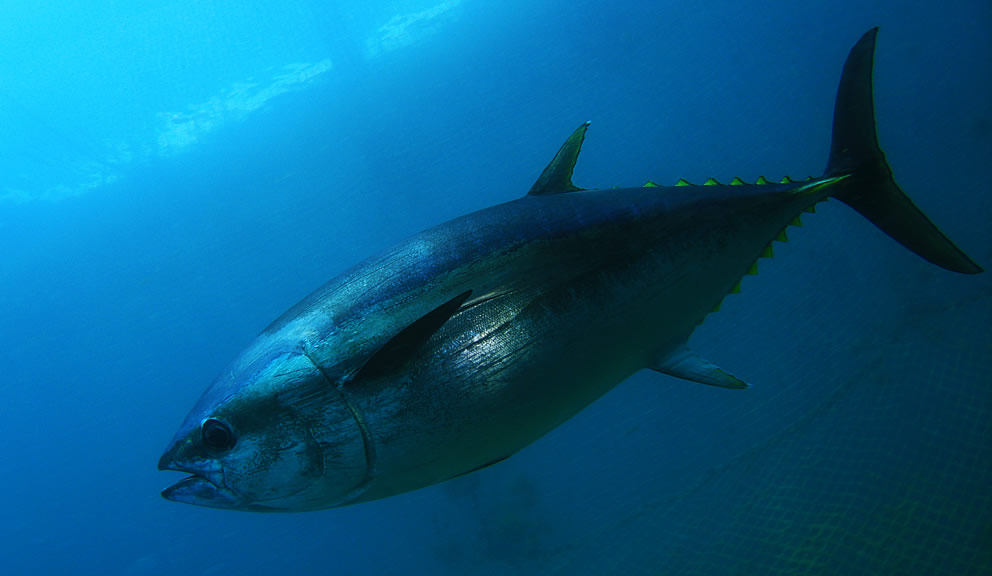 Texas A&M Team Tracks Tuna Using Ear Bones
---
If tuna truly was the chicken of the sea, Dr. David Wells would have no need to have done extensive research on the subject. While chickens number in the tens of billions globally, studies show there are only around 1.6 million Pacific bluefin tuna.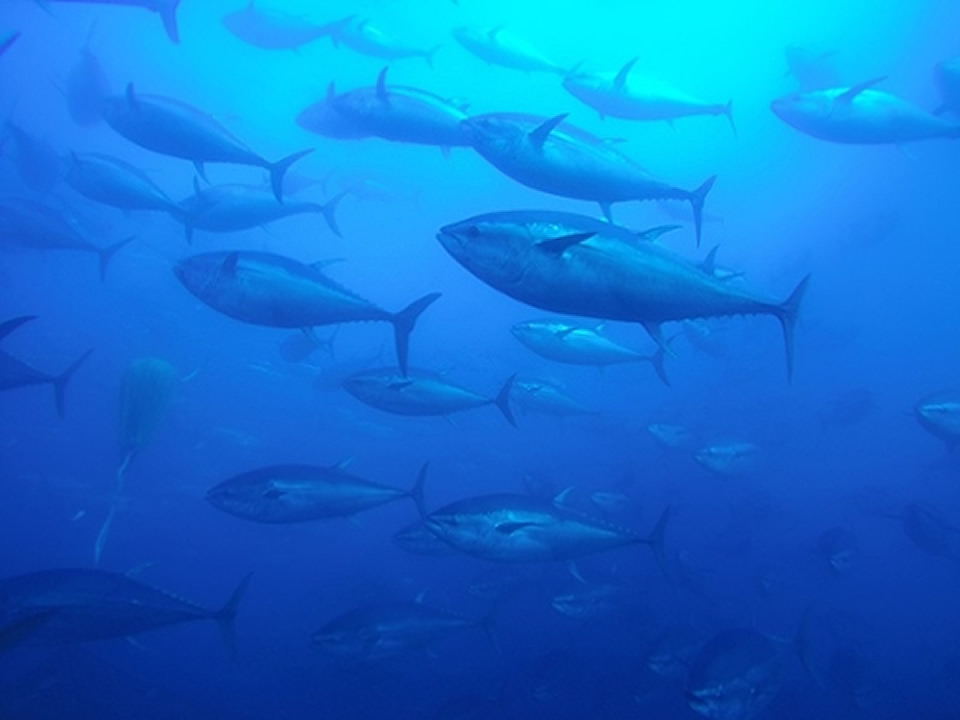 | | | |
| --- | --- | --- |
| Bluefin Tuna | | Captured by Dr. David Wells |
Wells, an associate professor in the Department of Marine Biology at Texas A&M University at Galveston, studies the spawning ground of the Pacific bluefin tuna, which is noteworthy due to the fish's overfished status, and popularity in the sport fishing and culinary worlds. Wells' research published earlier this week in Biology Letters, focuses on a four year-long research study led by Wells and colleagues from Texas A&M-Galveston, The University of Texas, the National Research Institute of Far Seas Fisheries in Japan and the NOAA Southwest Fisheries Science Center to better understand the movement and connectivity of the highly migratory species.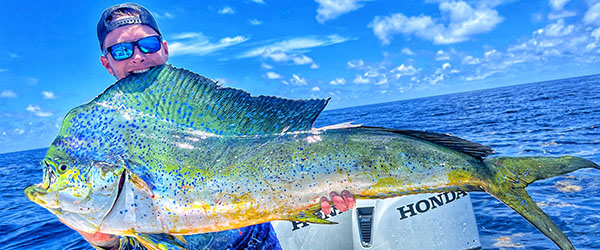 Out Cast Charters
Experience a fishing adventure of a LIFETIME! We are all about making memories while on the hunt for Monsta Fish! We're ready to get you HOOKED UP!
Book a Trip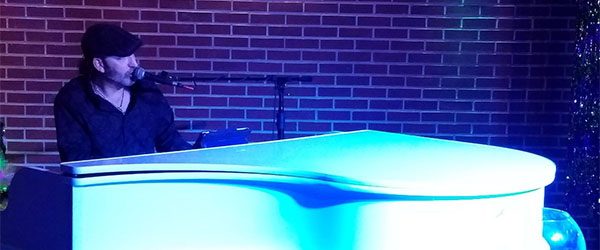 23rd Street Station
Good drinks, good people, and good times. Come as you are. Leave your worries at the door!
Visit Website
---
"Considering their value, popularity with sport fishing in California and events like the Fukushima Daiichi nuclear disaster, anthropogenic inputs are important to know and could affect this species in relation to the spawning ground. It's important to be able to source the fish arriving at the California coast," Wells said. "Bluefin are prized as the highest quality of sushi grade tuna in the world," Wells shared. "They're in demand all across the Atlantic, Pacific and Indian oceans and people will pay top dollar for them."
In January 2019, a 612-pound (278-kilogram) bluefin tuna sold for a record 333.6 million yen ($3 million) at a Tokyo auction celebrating the opening of a new market. Though the price was inflated for the event's sake, bluefin normally sell for up to $40 per pound ($88 per kilogram), rising to over $200 per pound near the year's end, especially for valuable catches from specific regions.
They are born in one of two spawning grounds in the western Pacific—the East China Sea or the Sea of Japan. In their first one to two years of life, they migrate across the Pacific to California and spend their first few years feeding in those nutrient-rich waters.
"Basically, that's where they get fat," Wells says with a laugh. "Then as the fish age and reach a size around sexual maturity, we believe they migrate back to the western Pacific and reproduce."
The team used ear bones from dead tuna as natural tracers or tags to study the chemistry of the sea water bluefin were occupying during their lives.
"Otoliths, or ear bones, record the chemistry of the sea water that the fish resided in and are also used to age fishes, similar to counting rings along a cross section of a tree," Wells explained. "We analyzed the chemistry of these ear bones, matching the chemical signatures from fish in the eastern Pacific to the chemical signatures from fish collected from the two spawning grounds in the western Pacific. This allows us to estimate the proportion of fish near California that originated from each spawning ground during each year of the study," Wells said.
Wells and colleagues are eager to just keep swimming. The next step for their research will be to study adult bluefin tuna and reconstruct their movement patterns throughout the Pacific Ocean using similar techniques this summer.
TAMUG
Texas A&M University at Galveston is an ocean-oriented branch campus of Texas A&M University which educates nearly 2,300 undergraduate and graduate students in a unique blend of marine and maritime programs, including majors in science, business, engineering, liberal arts, and transportation. It is driving the development of the blue economy in the Gulf Coast region and is a critical contributor to Texas A&M's sea-grant portion of Texas A&M's rare land-, sea-, space-grant mission with nearly $10 million in research expenditures. Texas A&M-Galveston is also home to the Texas A&M Maritime Academy, one of seven in the U.S. and the only academy integrated into a Tier 1 academic institution, which trains over 400 cadets annually for maritime service and employment around the world. Texas A&M-Galveston is ideally located in Galveston, Texas on the Gulf Coast where is it surrounded by the industry, environment and programs essential to fulfilling its special-purpose mission. Aggies are known for their deep commitment to the success of each other and their strong desire to serve.