Great Texas Birding Classic Big Day
---
On Monday, 15 April, we participated in a big day, chasing birds from midnight to 8:30pm over 300 miles and 3 counties.  Along with team members Kristen Vale, Jeff Sexton, and Clayton Leopold we identified 163 species of birds from Sabine Woods in Jefferson County through Lafitte's Cove in Galveston.  Our team was sponsored by the Galveston Island Convention and Visitor's Bureau, who generously provided the $1000 support that allowed us to go on this avian mad dash across the upper Texas coast.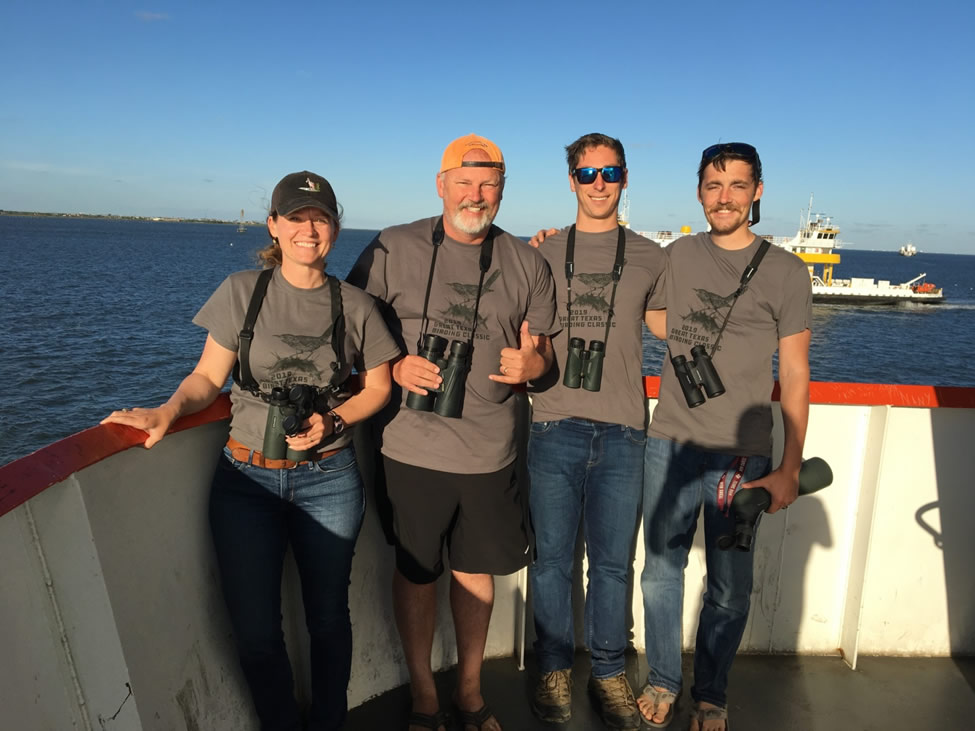 This is the 23rd year that Texas Parks and Wildlife Department has held this "biggest, longest, wildest birdwatching tournament in the U.S.!"  The Birding Classic's mission is to increase appreciation, understanding and conservation of birds through education, recreation, nature tourism, and conservation fundraising.  The winning birding teams get to decide how the conservation grants are allocated and last year over $35,000 was awarded to 7 state-wide projects.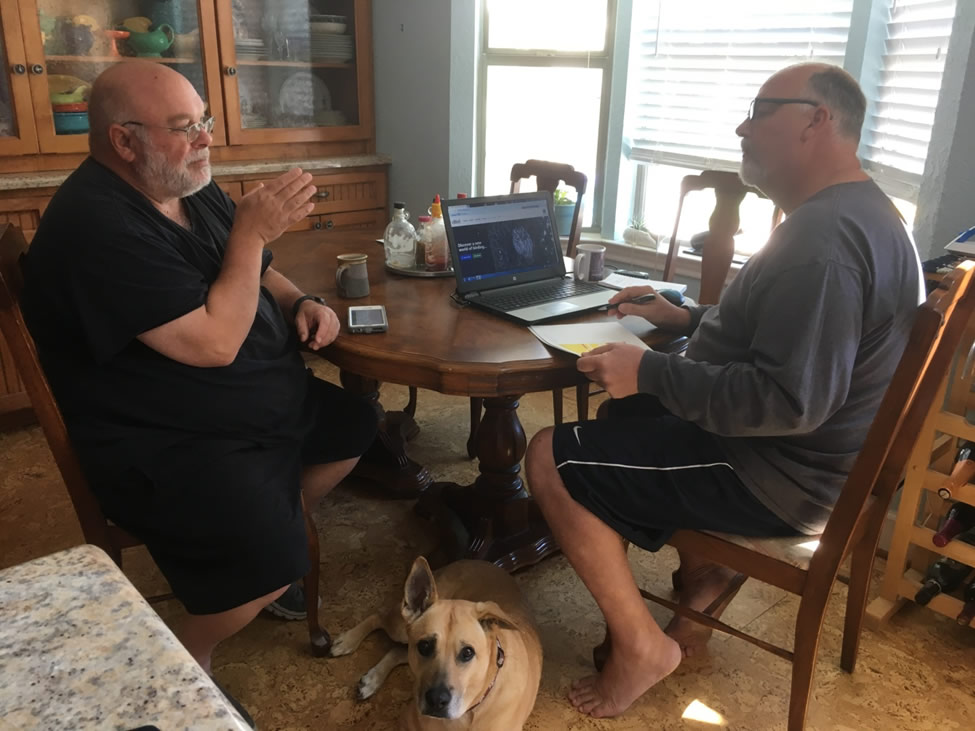 Our team name, the "Chasing GREGs", was based on the 4-letter common name code for GReat EGret, and our pre-trip strategy of engaging Greg Miller's experience and knowledge in planning a big day.  This second, and more famous, Greg is the real-life person that Jack Black portrayed in the film "The Big Year".  Greg is a software engineer and data crunching is his passion.  Using eBird data to identify the best locations for seeing the most unique species in the shortest amount of time is an important aspect of planning a big day, or big year, and we appreciate having Greg lend his valuable insight.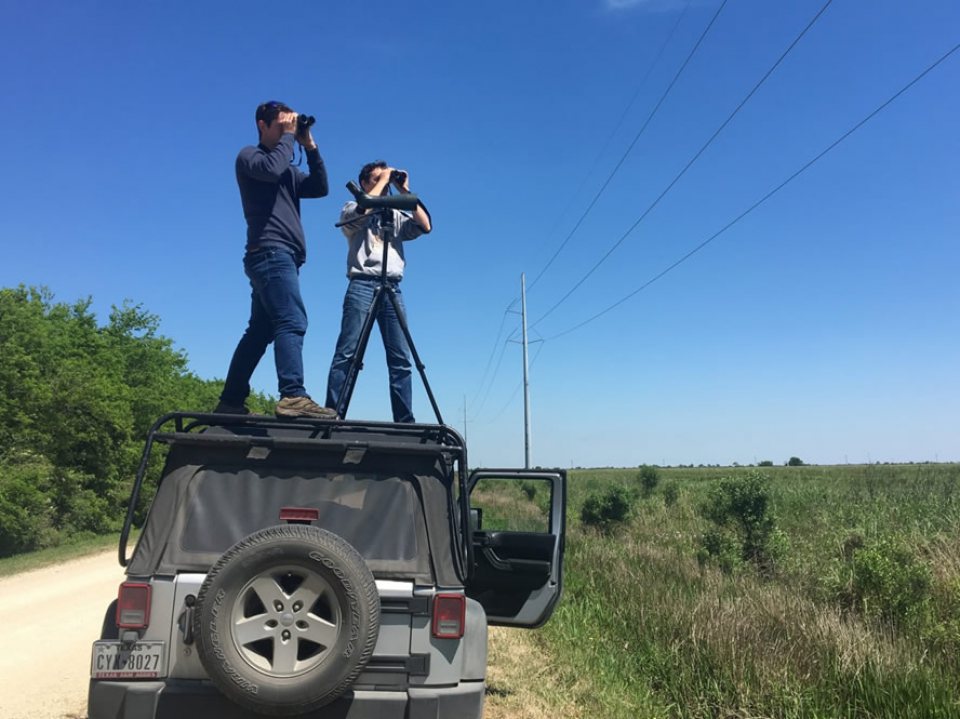 This year's Birding Classic runs from 15 April – 15 May and the field includes 135 teams and activities ranging from half days to a week, and geographically from a 17-foot diameter circle for big-sits to state-wide chases with categories for youngsters through seniors and even a category for human-powered vehicles.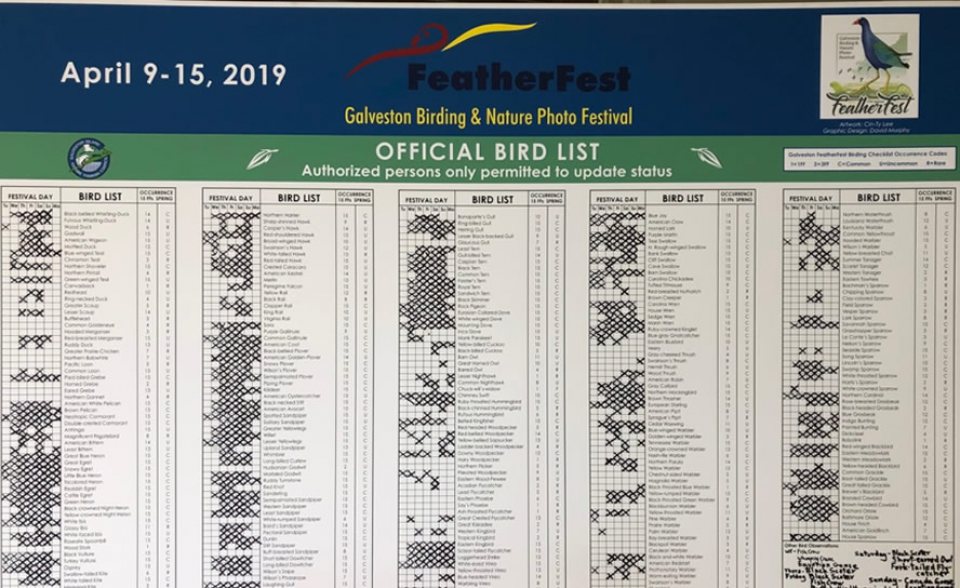 Featherfest Big Board – a tremendous shopping list for our big day.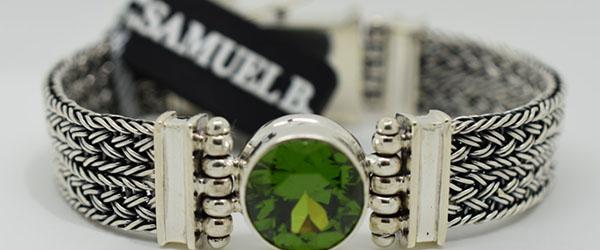 Island Silver
The Gulf Coast's Premier Sterling Silver Jewelry Store with thousand of .925 Sterling items in stock.
Visit Website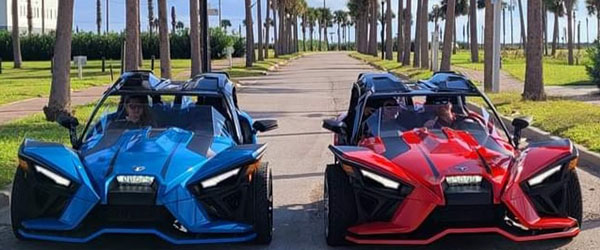 Galveston Slingshot Rentals
Experience a one-of-a-kind, three-wheeled roadster that attracts riders and drivers alike!
Visit Website
---
Greg Whittaker is Moody Gardens' animal husbandry manager and a birding enthusiast. He chairs the Galveston County Audubon Group and serves on both the Houston Audubon and Galveston Island Nature Tourism Council Boards of Directors