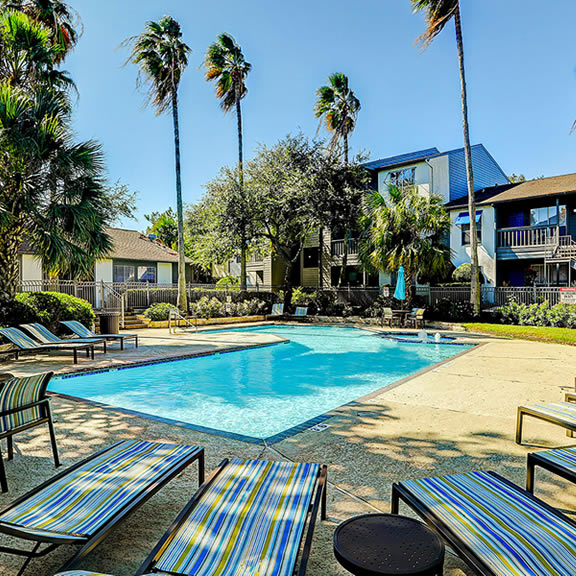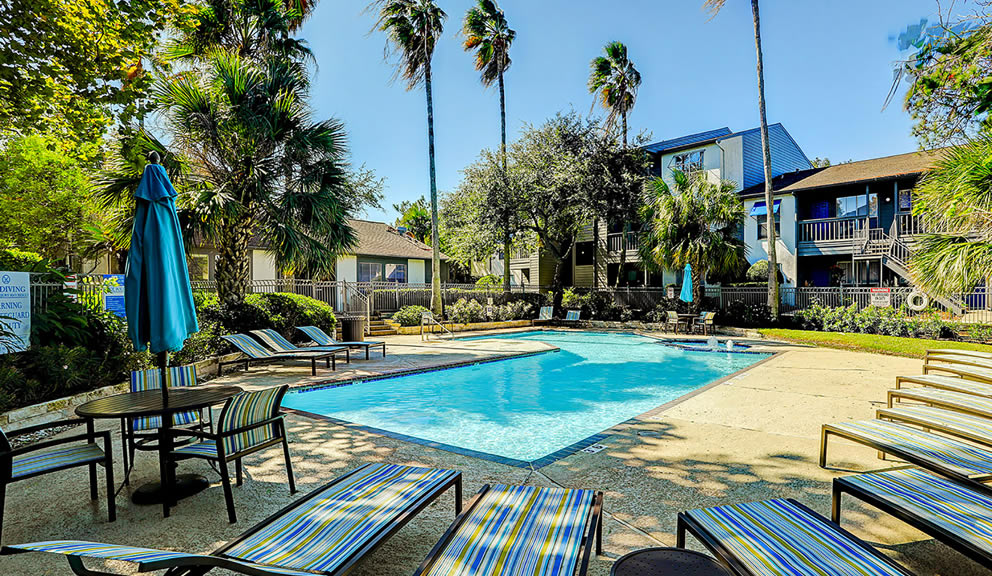 Village by the Sea
6424 Central City Blvd, Galveston, TX (Directions) | Phone: (409) 744-7152 | Website
About
Village by the Sea is located across from the Galveston Island seawall, putting all the fun of the beach right at your back door. Enjoy leisurely walks along the sand, early morning swims, glorious sunrises and sunsets, plus beach volleyball, sailing and windsurfing. For shopping, The Strand historical district is just minutes away and offers a potpourri of unique boutiques, cafes, and emporiums in restored 19th century warehouses. For relaxation, enjoy Village by the Sea's gazebo and fishing pier, or simply stroll through the community's lushly landscaped grounds.
Monday: 9:30 AM – 5:30 PM
Tuesday: 9:30 AM – 5:30 PM
Wednesday: 9:30 AM – 5:30 PM
Thursday: 9:30 AM – 5:30 PM
Friday: 9:30 AM – 5:30 PM
Saturday: 11:00 AM – 5:00 PM
Sunday: Closed
Hours are subject to change.
Amenities include:
Washer/Dryer Connections
Spacious Walk-in Closets
Private Balconies and Patios with Outside Storage
Fireplaces
French Doors to Patios/Balconies
Microwave Ovens
Two On-Site Swimming Pools
On-Site Fishing Pier
Premium Pool and Lagoon Views
On-Site Gazebo Area
Lush Island Landscaping
Barbecue Area
Latest Tweets
Nearby Places of Interest