What to do Before or After My Cruise?
FAQ
---
So, you're leaving Galveston on a ship for some exotic Caribbean destination? Why not slow it down a bit and extend your adventure with a night or two on our island?
We may not have Mayan Ruins, but we've got pyramids. And, our pyramids are home to penguins! Bet you don't see that in the Caribbean.
And, no, we don't have free all-you-can-eat buffets, but we have some pretty cool dining options.
And, no, we don't sell gold by the inch or have art auctions, but we do have locally owned shops and art galleries with unique items you will not find on a cruise.
If you are able to spend a night or two on the island, consider booking a hotel that offers free parking and transfers to the cruise terminal. Check our lodging guide for options.
If everything is on schedule, you can usually drop your bags at the cruise terminal at 10:30 on the morning of your cruise. Instead of boarding the ship, go explore Pier 21 and Downtown.
While downtown, knock out some last-minute shopping. If you can't find the perfect pair of shades or swim suit, you're not looking!
Visit one of the many museums within walking distance of the cruise terminal. Try to spot a dolphin. Or, just chill.
It's your last chance for a yummy lunch before you start standing in the buffet line onboard. Visit our Downtown Restaurant Guide and you will find lots of options near the cruise terminal  – from Seafood to Steak to Italian, Greek and Mexican.
Oh yeah, don't forget to get on the ship. You need to check in by 2:30 pm.
Bon Voyage!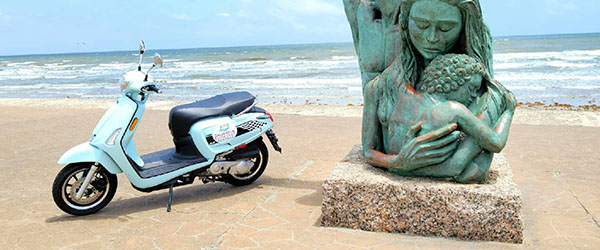 Galveston Slingshot Rentals
Enjoy the wind in your hair on one of our awesome street legal scooters!
Visit Website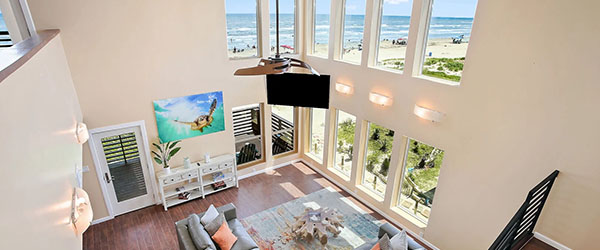 Soar Vacation Rental Services
Spanning east to west, Soar Vacation Rental Services is your local, award-winning rental company.
Visit Website
---
Galveston.com
Galveston.com & Company promotes local and area businesses via website design, online advertising services; and outdoor advertising via the Galveston Island Trolley. The company also supports a host of Galveston's most revered events and organizations.