How to do Galveston on a Budget
FAQ
---
Hotels. Food. Drinks. Tickets. A vacation can get expensive! But, Galveston has lots of free or affordable things to do.
Tree Sculpture Tour
Take a tree sculpture tour.  After Hurricane Ike killed many island oak trees, residents worked with sculptors to create about 30 sculptures that you can see by walking or driving through the East End. To find out where they are located, click here.
Movie and Music Night on The Strand
Go to a Movie or Music Night on the Strand.  Grab your chairs, blankets or pillows and head to Saengerfest Park in downtown for one of the free movies or concerts. These events are held March thru October. Movie Night is the 1st Saturday of the month. Music Night is the 2nd Saturday of the month. Visit the Saengerfest Park calendar for a list.
Take a Ferry Ride
Take a ferry ride to the Bolivar Peninsula and look for dolphins. You can park and walk on to the ferry for free.
Stroll the Strand
The downtown area offers an intriguing selection of shops, restaurants, galleries and museums.  The Victorian architecture of Strand Street makes for a charming stroll.  Saegnerfest Park at 23rd and Strand is a free family park home to a life-size chessboard and is often home to live entertainment. Be sure to also check out the art galleries and shops found on Postoffice Street or hand out on the harbor at Pier 21.  Check out current downtown events by clicking here.
Go to an Art Walk
Art Walks are held every six weeks.  Art galleries downtown open their doors to the public for an evening of viewing, entertainment, and refreshments.  For details, click here.
Enjoy the Seawall
Did you know it has the longest continuous sidewalk in the U.S. and is perfect for biking or running?
Watch a Taffy Pull
La King's Confectionary makes taffy in their store on The Strand.  It's really cool to watch and kids enjoy trying to catch a warm piece as it comes off the machine.  They write the next time it will happen on a board in front of the store.
Go Birding
Did you know that more than 300 species of birds migrate through the island during the spring and fall?   We even have a birding festival each spring – Galveston Feather Fest.  To see good locations for spotting birds, click here.
Go Fishing
Anyone with a Texas fishing license can fish for free from many locations along the beach.  Or, you can pay to get on one of the fishing piers or into SeaWolf  Park.
Go to a Museum
Galveston is home to several museums that range from $2 to $8.  And, the Rosenberg Library Museum is free.  For a list of museums, click here.
Stay Mid-week and Save
Hotel prices are usually less expensive Sunday through Thursday.  For more details, click here.
Save 40% on Attractions
You can save 40% on attractions by getting a Galveston Island Pass.  If you buy tickets to four attractions, you will save 40%.  That's a great deal!
See?  Not all vacations have to break the bank.  Enjoy.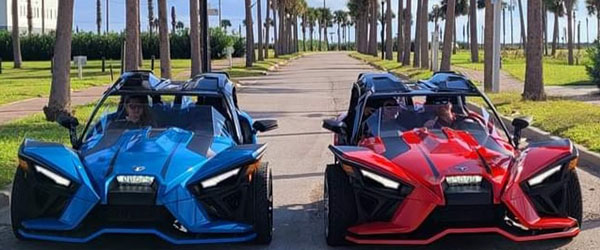 Galveston Slingshot Rentals
Experience a one-of-a-kind, three-wheeled roadster that attracts riders and drivers alike!
Visit Website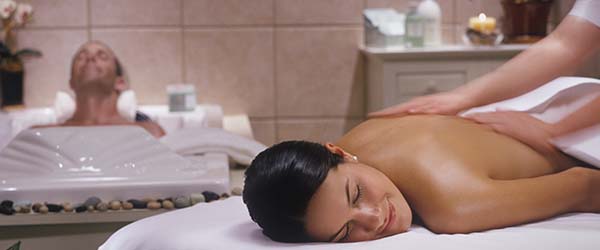 Moody Gardens Hotel
Escape from the everyday surrounded by tropical gardens. Enjoy a spa day or lounge by the pool.
Book Direct
---
Galveston.com
Galveston.com & Company promotes local and area businesses via website design, online advertising services; and outdoor advertising via the Galveston Island Trolley. The company also supports a host of Galveston's most revered events and organizations.