Catching Sheepshead Is Easy & Fun





---
Finally, the weather starts to break and we get to enjoy more and more of the gorgeous Galveston Island sunshine!!! Even better news… the sunshine coincides with some of the best fishing the island has to offer all year. The annual abundance and excitement of fishing for Sheepshead, an often misunderstood and funny looking fish with teeth similar to humans… or their very distant land relatives (sheep).
These fish are simple and easy to catch along piers and bulkheads, jetties and rock groins, oyster reefs and gas platforms throughout the bay feeding on algae and barnacles or little critters milling around these structures.
They can be caught on a variety of baits including live shrimp and cracked hermit crabs with a light weight (up to 1 oz, depending on current and conditions) near these structures on light to medium tackle.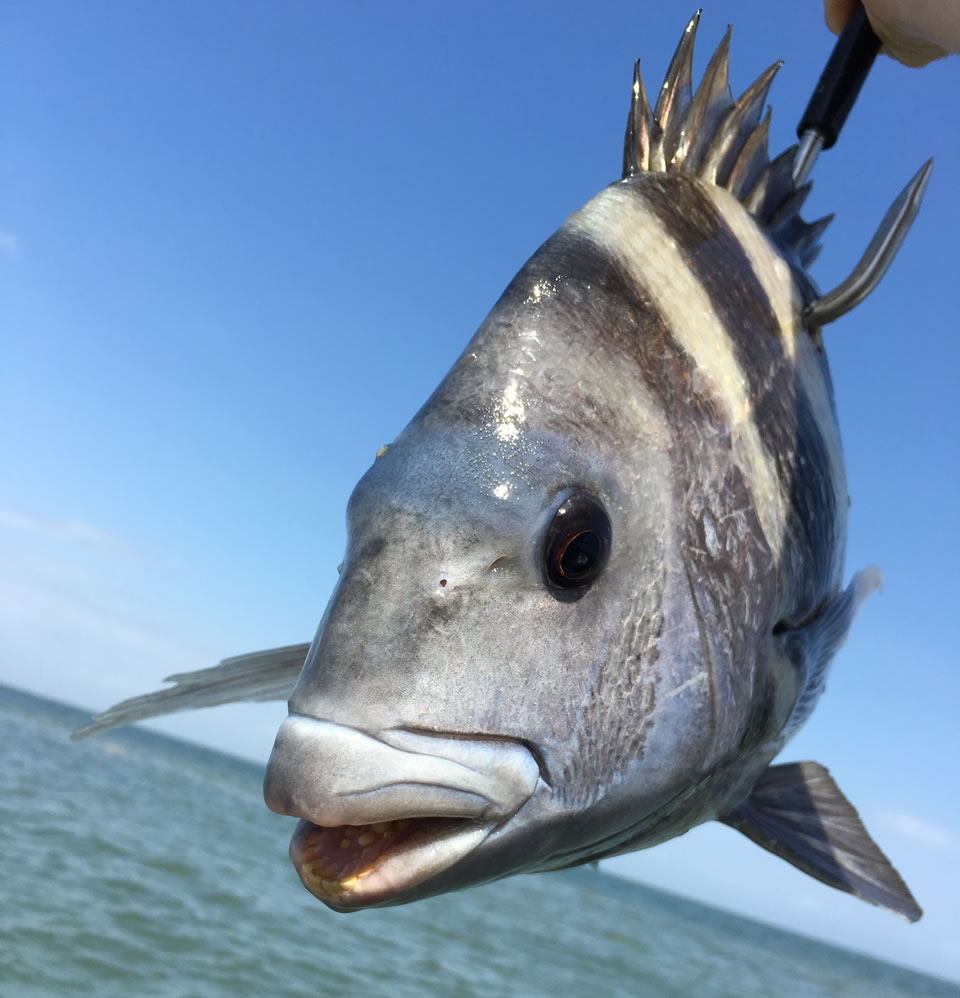 After you've caught some of these delicious fish, making sure you check and follow the appropriate size and bag limits of Texas Parks and Wildlife Department, of course, its time to enjoy these delicious fish for dinner! Sheepshead have a delicious, white and flaky texture with a mild flavor lending itself to a variety of recipes.
Here's a great start for some recipes from Katies Seafood. Feel free to try any of these with your freshly caught sheepshead.
For more information about Galveston Fishing, visit the Galveston.com Fishing Guide.
Captain Shane Cantrell is the owner/operator of Galveston Sea Ventures, a charter and commercial fishing business in Galveston. His business provides a variety of fishing experiences in Galveston for anglers of all skill and experience levels. He is also a founding member of the Galveston Professional Boatmen's Association, dedicated to collectively ensuring fishery sustainability while enhancing the professional fishing heritage of Galveston.