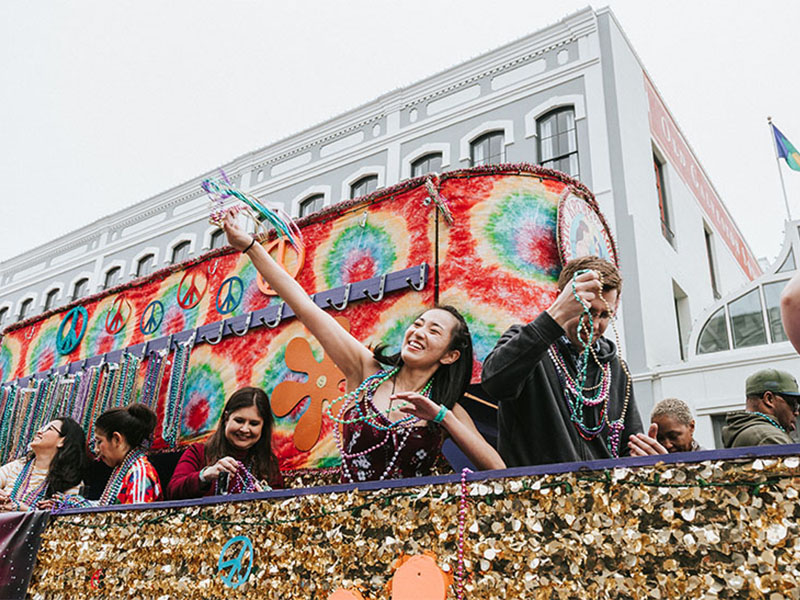 Mardi Gras Parade: Z Krewe Z Processional
Downtown Galveston | 2300 Strand (Directions)Website
One of over 20 parades to enjoy during Mardi Gras! Galveston, The Z Krewe Z Processional takes place in the Downtown Entertainment District on Saturday, February 18 @ 1pm. The parade features bands, military units and zany revelers from multiple clubs, and is led by Big Daddy and Big Momma, followed by King and Queen Zanie and their royal Zoots and Zaftigs. Hundreds of "Zannies" throw beads to the crowds and continue to do so after the parade from their private balcony on Strand Street. Z Krewe takes bead-throwing to the next level with their awesome assortment of unique and fun necklaces!
For tickets to the Mardi Gras! Galveston Downtown Entertainment District, featuring parades, concerts and balcony parties, click here.
Parade Route:
The parade will begin at 25th Street and Santa Fe Place and head south on 25th Street. The parade will turn at 25th and Mechanic, and loop twice around Strand/Mechanic.