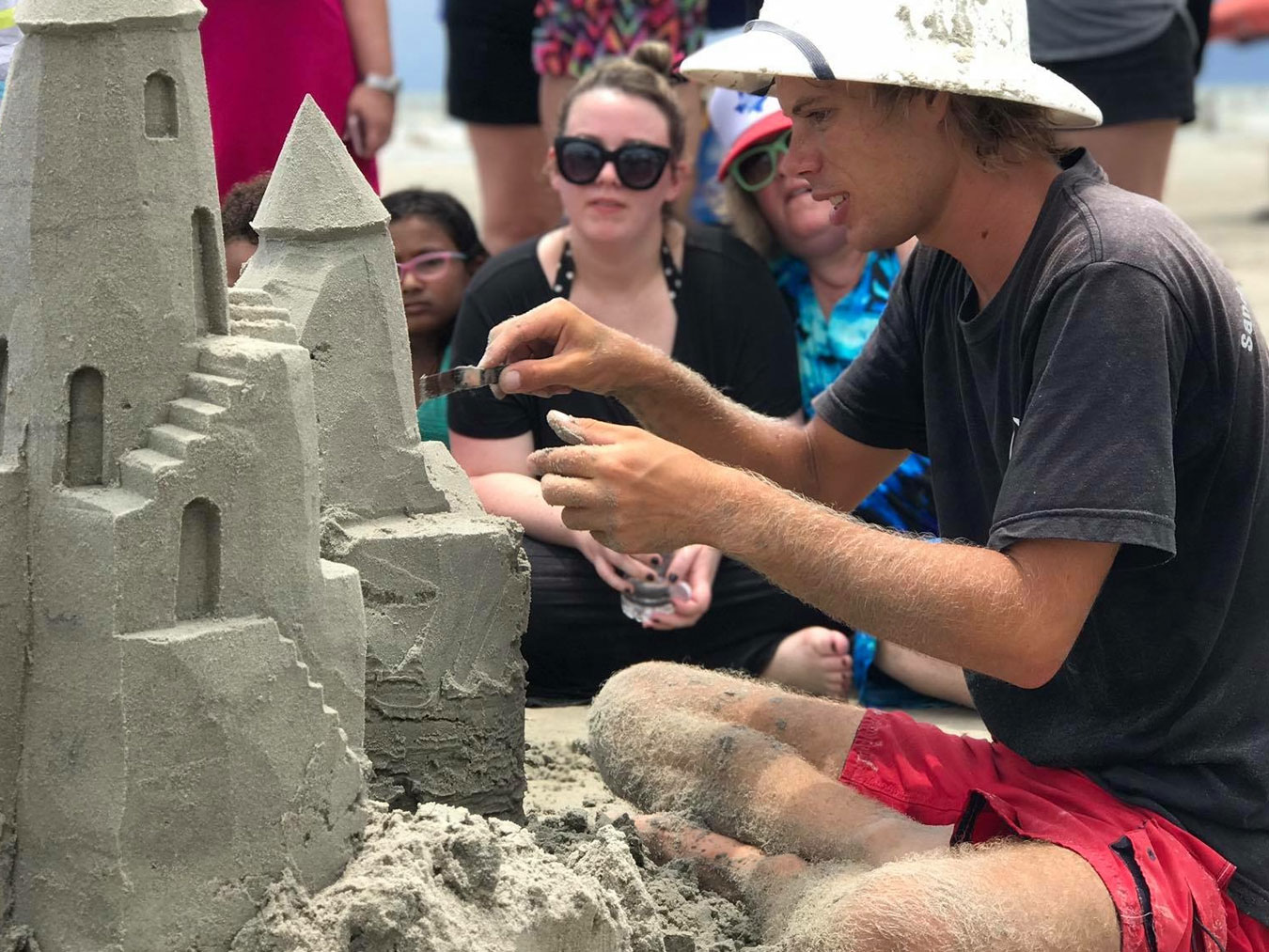 Free Sandcastle Building Lessons
Stewart Beach | 201 Seawall Boulevard, Galveston, TX, USA (Directions)Phone: (269)267-6903 | Website
Attention budding builders – sandcastle builders, that is. This summer, Galveston is hosting a free, family-friendly event series to help beachgoers create spectacular sandcastles with tips from the pros.
Visitors to Stewart Beach can participate in "Sandcastle Days" events to receive free sandcastle building lessons from a professional sandcastle builder. The events will take place every Saturday from June 6 thru August 22, 2020.
Each event will begin with an instructor building a sandcastle from 8-11 a.m. followed by lessons at 11 a.m., 1 p.m. and 3 p.m. Equipment will be provided on a limited basis and participants are encouraged to bring their own sand buckets and shovels.
Registration is not required. The lessons will take place on the sand near the Stewart Beach Pavilion.
Stewart Beach is located at 201 Seawall Blvd. It is home to helicopter tours, a pavilion, volleyball courts, a children's playground, restrooms, showers, chair and umbrella rentals and concessions.
Hourly Schedule
Demonstration & Lessons
8am

-

11am

Sandcastle Building

by instructor Emerson Schreiner
11am

-

Sandcastle Lesson

by instructor Emerson Schreiner
1pm

-

Sandcastle Lesson

by instructor Emerson Schreiner
3pm

-

Sand Castle Lesson

by instructor Emerson Schreiner