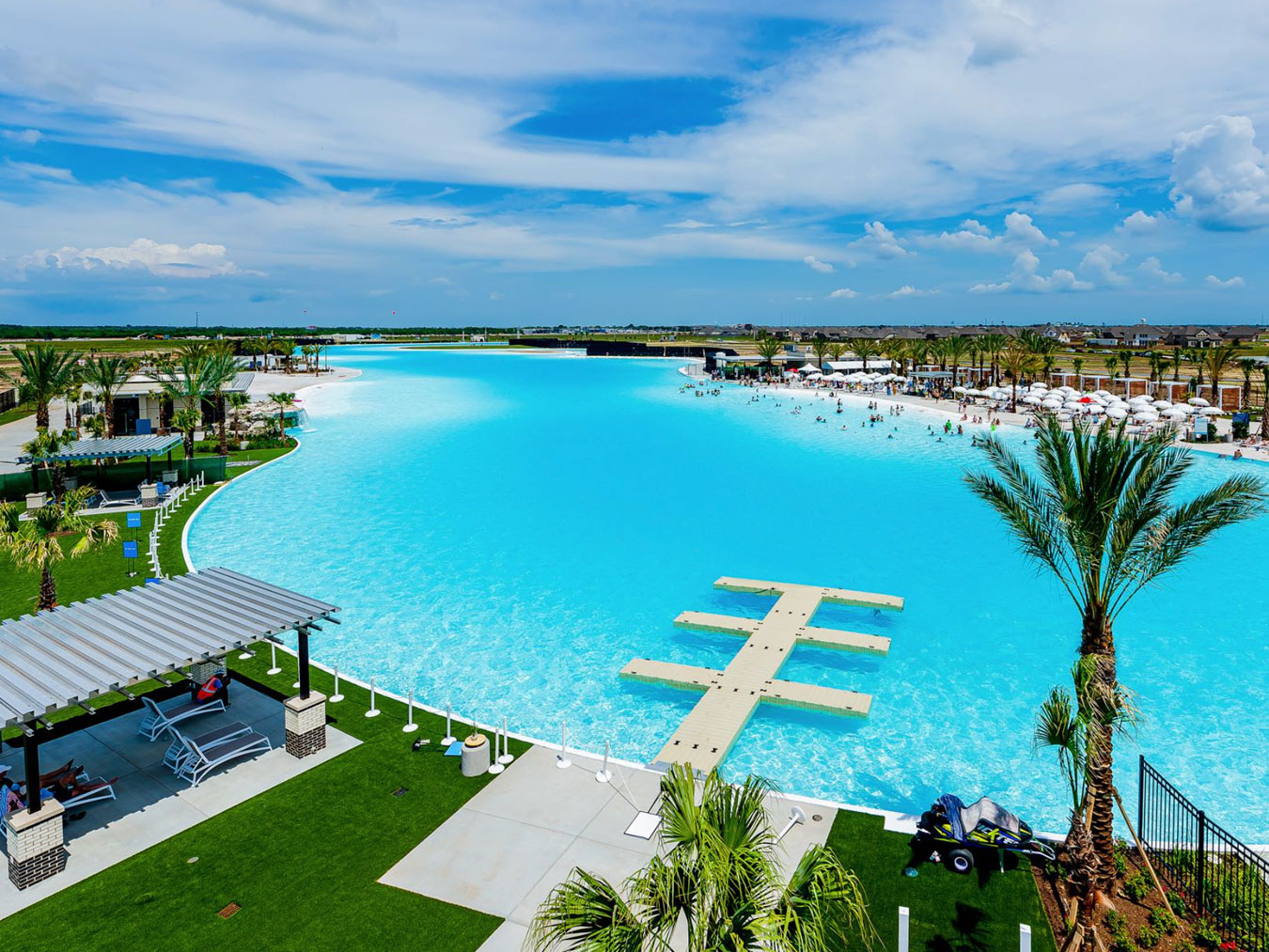 Oktober Lagoonfest
Lago Mar Lagoon | 3240 Lago Mar Blvd, La Marque, TX, USA (Directions)More Info.
The fun at the state's largest Crystal Lagoons® amenity continues into October with Oktober Lagoonfest at Lago Mar Fridays, Saturdays and Sundays Oct. 2 through Nov. 1.
The 12-acre lagoon, 3240 Lago Mar Blvd., will be open 11 a.m. to sunset Fridays and 10 a.m. to sunset Saturdays and Sundays. In addition to the lagoon's white-sand beaches and turquoise waters, guests can enjoy a number of water-related activities, including an inflatable obstacle course, kayaking, sailing, electric jetboards by Onean and stand-up paddleboards. Food trucks will be on-site for food and beverage purchases. Fall-themed treats, weekend beach DJs and a variety of craft beers served from a tap truck will be added to the festivities.
Tickets for Oktober Lagoonfest start at $10 for children under age 13 and $15 for those ages 13 and older. Special savings are available on Fridays. Capacity is limited for social distancing and COVID-19 guidelines will be enforced. Tickets prices are subject to change. Advance tickets can be purchased at www.oktoberlagoonfest.com.