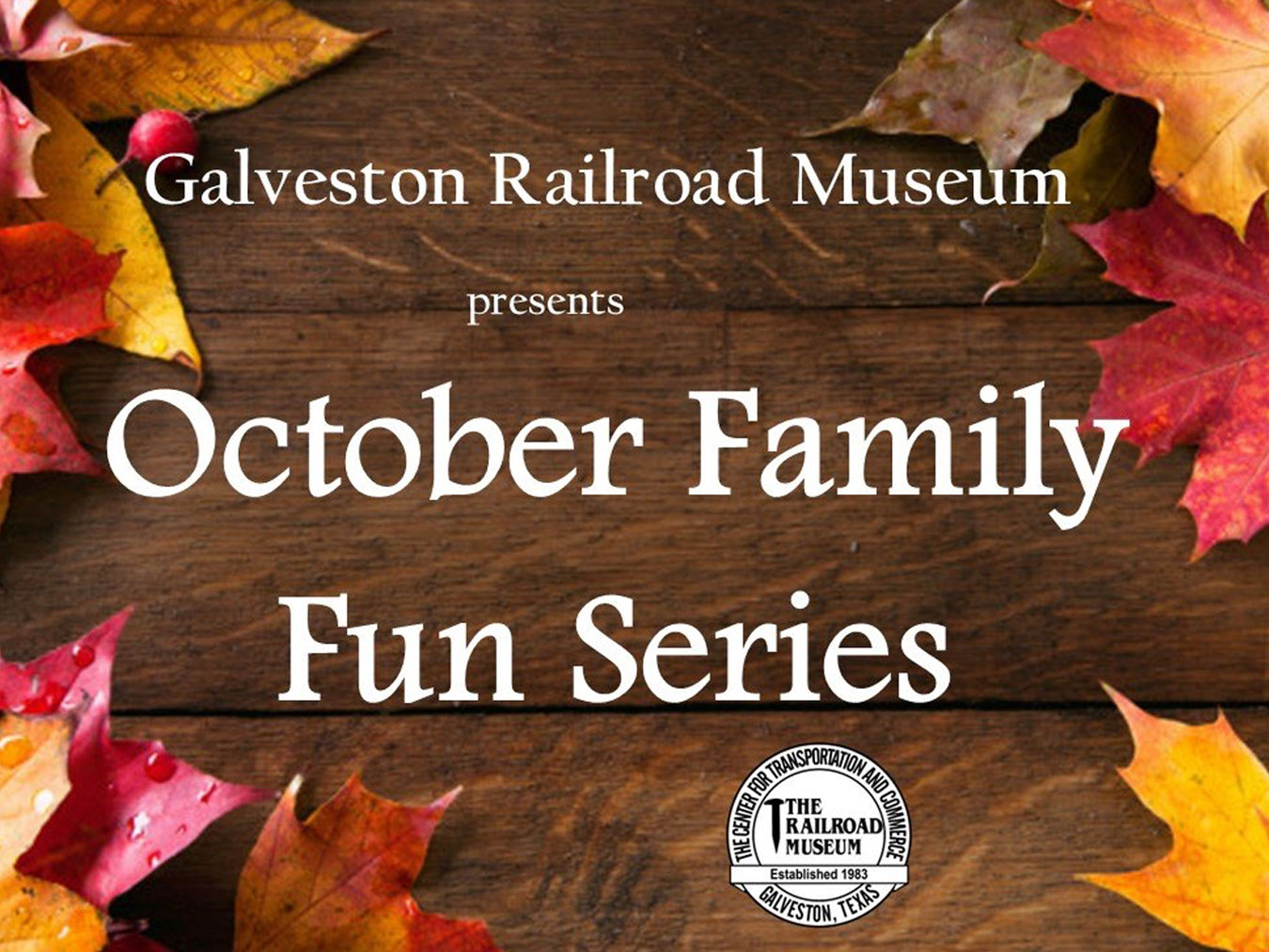 October Family Fun Series: Dirty Bay Jazz Players
Galveston Railroad Museum | 2602 Santa Fe Place, Galveston, TX, USA (Directions)Phone: (409)765-5700 | Tickets
Join Galveston Railroad Museum for an after-hours event! The full museum will be open as usual. In addition, guests will be able to take a "haunted" tour of the Anacapa Pullman car. Live music will be featured in the Garden of Steam Courtyard, and local authors will be on hand to sign books. Fun treats will be available at the Whistlestop Cafe by island favorite Eatcetera.
Depending on the night of the week, you may hear French chanson, Gypsy Jazz, Great American Songbook standards, New Orleans Hot Club, Western Swing, jazz-interpreted pop, or even avant-garde compositions. Come out and hear this amazing vocalist!
Dirty Bay Jazz Players
Back in 2012, the band decided it would be great to have a combo to play something other than what was in vogue at the time. With a love of jazz in common, they formed the Dirty Bay Jazz Players. It's members have performed with such artists as Mic Gillette, Joe Williams, Michael Davis, Yolanda Adams, and Kirk Whalum. Playing together regularly for over seven years has enabled them to assemble a large variety of selections. They perform music from the prohibition era to fusion.
Haunted Tours of the Anacapa
Built in 1929 by Pullman the car was the premier business car for the Chicago and Northwestern Railroad as the 401, and later as the private car of John Palmer Gavit, the editor of the Washington Evening Post. The car had three extremely luxurious and ornate bedrooms, servants' quarters, dining room, kitchen, parlor, observation deck, and shower facilities. Dwight Eisenhower, Adlai Stevenson, and Harry Truman were among the distinguished passengers who rode on the Anacapa.
​
The Anacapa was flooded with 12 feet of water during Hurricane Ike, and has not been open to the public since. Rumor has it that the railcar is haunted by the wife of the car's first owner. Tours will be offered every 20 minutes and are free with museum admission.
Hayrides on the Harborside Express
For this event only, hay bales on the Harborside Express for a unique fall experience.
​
The Harborside Express is an open-air caboose that travels 1 mile up Harborside Dr., then returns to the Galveston Railroad Museum. The train rides are approximately 15 minutes long. The train is a standing ride without seats. Due to the caboose being open-air, the rides will sometimes be closed during inclement weather.
​
Train Ride Times are 6:20, 6:40, 7:00, 7:40, & 8:00, and will be limited to 80 riders per night. Make sure to buy your tickets in advance!  Hayrides are $5, and tickets must be purchased with Museum admission.