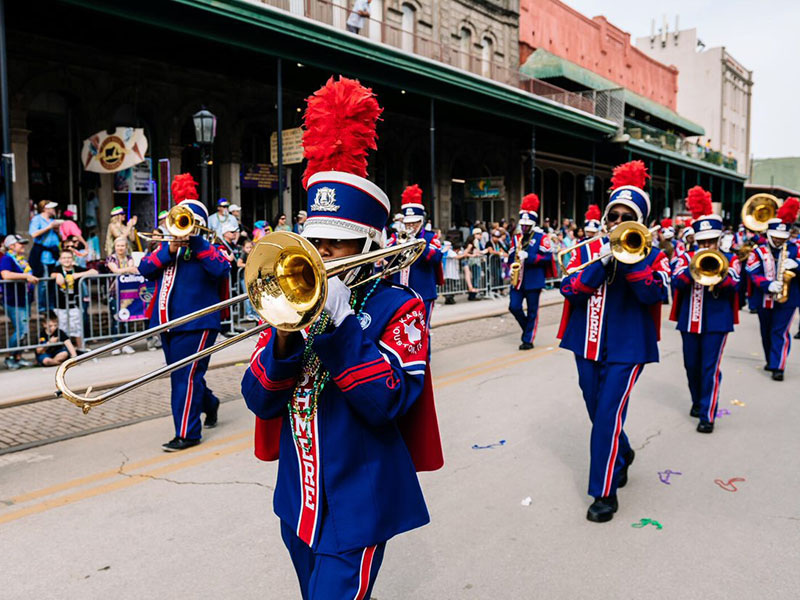 Mardi Gras Parade: Mystic Krewe of Aquarius
Galveston Seawall | 529 Seawall Blvd., Galveston, TX (Directions)Phone: (409)789-4101 | Website
One of over 20 parades to enjoy during Mardi Gras! Galveston, The Mystic Krewe of Aquarius Parade begins on the seawall and travels down through the Downtown Entertainment District on Saturday, February 11 @ 12pm. The Krewe was organized in March of 1985 and is the second oldest Mardi Gras Social Organization since its revival in 1985.  The 65 unit parade features 12 Aquarius double-decker floats, 15 marching bands, dance teams, and numerous other floats and walking units.
Parade Route:
Beginning at 57th and Seawall, The Mystic Krewe of Aquarius Parade will head east towards 25th street. The parade will travel down 25th street and enter the Entertainment District at 25th and Mechanic and will go down Strand street.
For tickets to the Mardi Gras! Galveston Downtown Entertainment District, featuring parades, concerts and balcony parties, click here.