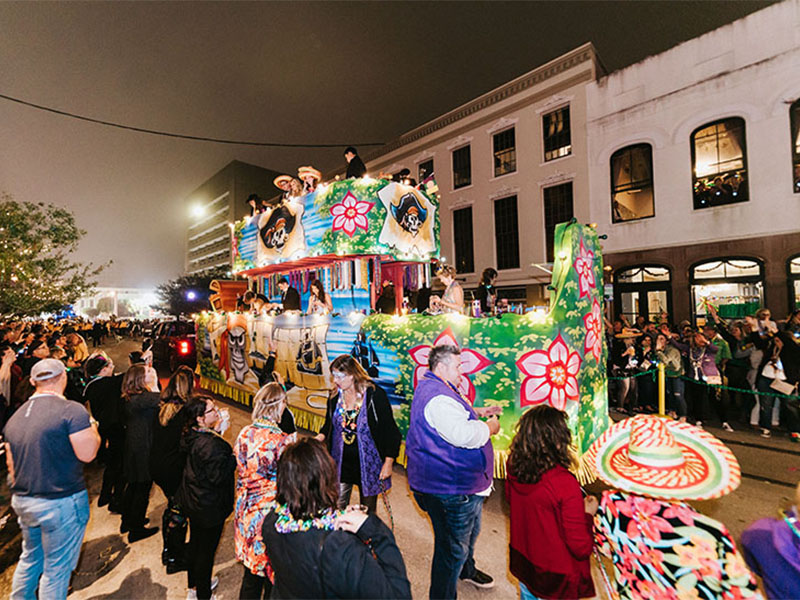 Fat Tuesday Parade: Mystic Krewe of Aquarius
Galveston Seawall | 529 Seawall Blvd., Galveston, TX (Directions)Phone: (409)789-4101 | Website
One of over 20 parades to enjoy during Mardi Gras! Galveston, The Mystic Krewe of Aquarius Parade annual "Fat Tuesday " Mardi Gras Parade makes its way through downtown on Tuesday, February 21 @ 6:30pm. A local favorite, the all Krewe parade will feature marching bands, dance teams and participating Krewes in the final hours of Mardi Gras! Galveston 2023. 
For tickets to the Mardi Gras! Galveston Downtown Entertainment District, featuring parades, concerts and balcony parties, click here.
Parade Route:
The parades begin 28th and Market Street, east to 25th Street (Rosenberg), turns right to Postoffice Street, turns left and proceeds to 19th street, turns left to Strand, turns left and proceeds to 25th street and ends.