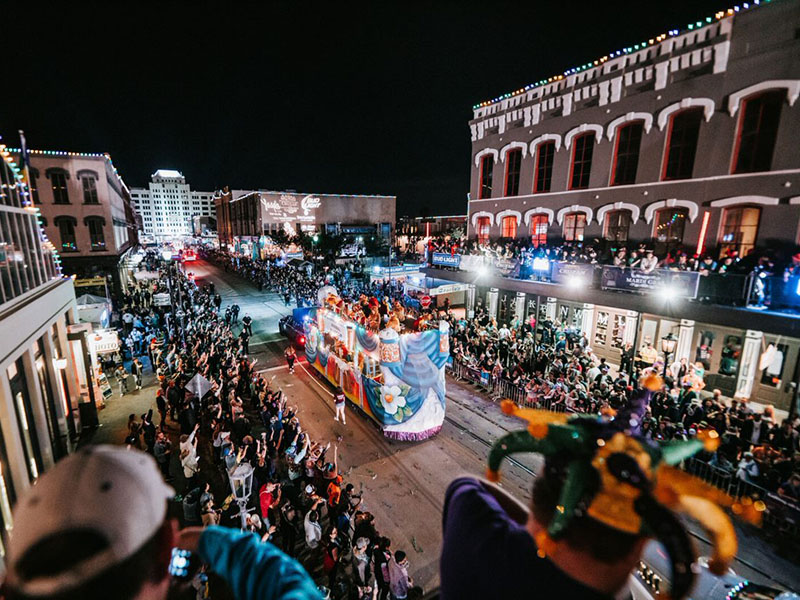 Mardi Gras Parade: Krewe of Gambrinus
Galveston Seawall | 529 Seawall Blvd., Galveston, TX (Directions)Website
One of over 20 parades to enjoy during Mardi Gras! Galveston, The Krewe of Gambrinus Parade begins on the seawall and travels down through the Downtown Entertainment District on Saturday, February 11 @ 6pm.
Parade watchers will fill the seawall and streets of the Entertainment District to watch this exciting night parade. The Krewe of Gambrinus is a not-for-profit organization chartered to support tourism and underprivileged children and elderly in Galveston, Harris and surrounding counties.
For tickets to the Mardi Gras! Galveston Downtown Entertainment District, featuring parades, concerts and balcony parties, click here.
Parade Route:
Beginning at 57th and Seawall, The Krewe of Gambrinus Parade will head east towards 25th street. The parade will travel down 25th street and enter the Entertainment District at 25th and Mechanic and will go down Strand street.