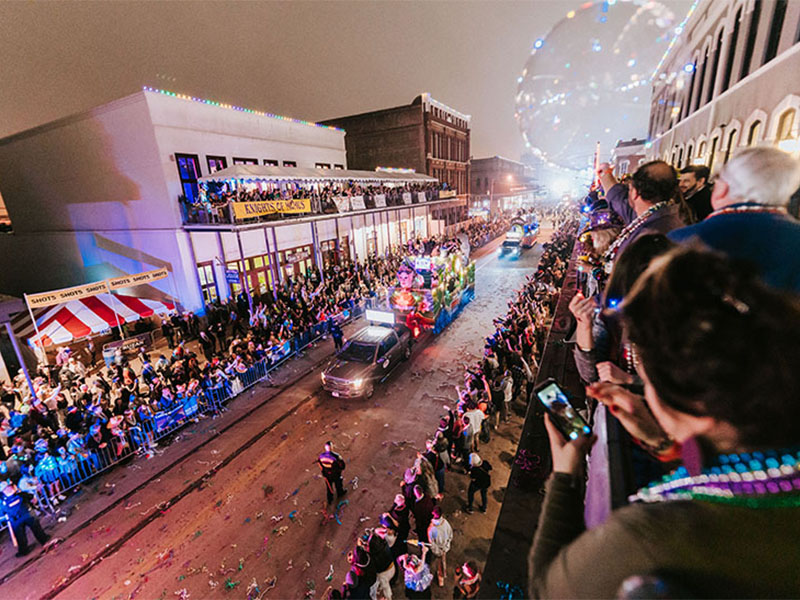 Mardi Gras Parade: Knights of Momus Grand Night Parade
Seawall Boulevard Between 28th & 29th Streets | 2800 Seawall Boulevard, Galveston, TX, USA (Directions)Phone: (409)741-8801 | Website
One of over 20 parades to enjoy during Mardi Gras! Galveston, The Knights of Momus Grand Night Parade starts on the seawall on Saturday, February 18 @ 6:30pm. Crowds grow large as Galveston's oldest Krewe parades from the seawall down 25th Street and around the Downtown Entertainment District. The Grand Night Parade features a magnificent fleet of colorful floats, marching bands from all over the state, dignitaries, and more!
For tickets to the Mardi Gras! Galveston Downtown Entertainment District, featuring parades, concerts and balcony parties, click here.
Parade Route:
Begging on Seawall, the Knights of Momus Grand Night Parade will head west towards travel 25th street, travel north down 25th and enter the Entertainment District at 25th and Mechanic and travel down the Strand.