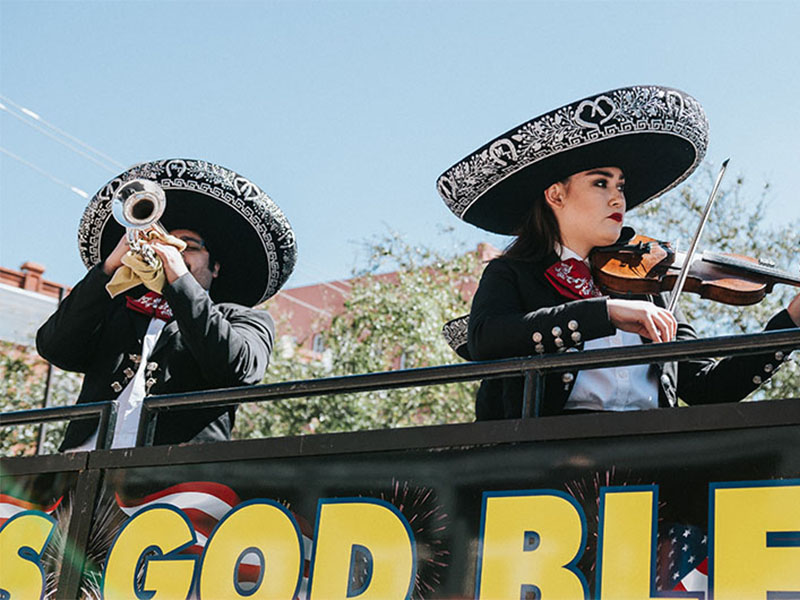 Fiesta Gras! Parade: El Norte y La Raza Parade
Downtown Galveston | 2300 Strand (Directions)Website
One of over 20 parades to enjoy during Mardi Gras! Galveston, The El Norte y La Raza Parade takes place in the Downtown Entertainment District  on Saturday, February 20 @ 1pm.
Mardi Gras! Galveston celebrates Hispanic Heritage with Fiesta Gras!, on the first Sunday (February 20th)! Mardi Gras attendees will enjoy two parades (1:00pm & 4:00pm) and live entertainment including Headliner, Siggno.
For tickets to the Mardi Gras! Galveston Downtown Entertainment District, featuring parades, concerts and balcony parties, click here.