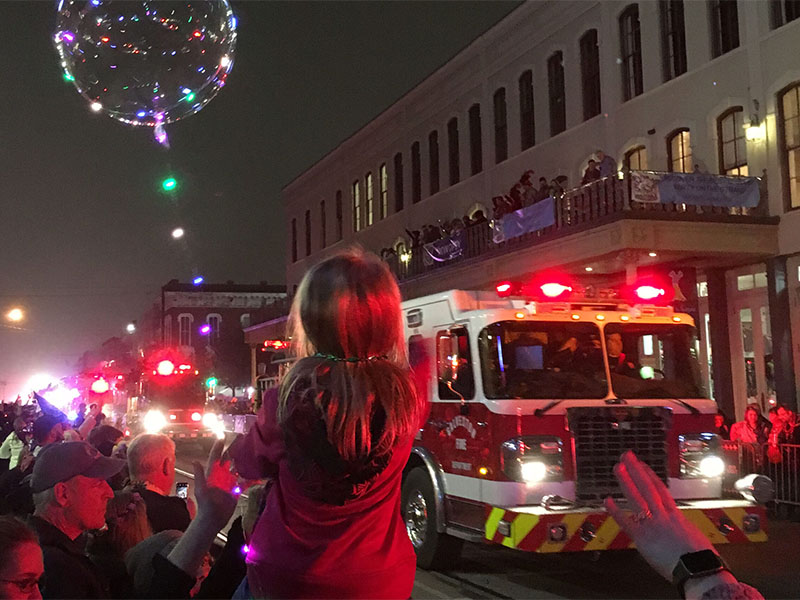 Mardi Gras Parade: Danny Weber Memorial Fire Truck Parade
Downtown Galveston | 2300 Strand (Directions)Website
One of over 20 parades to enjoy during Mardi Gras! Galveston, The Danny Weber Memorial Fire Truck Parade takes place in the Downtown Entertainment District on Friday, February 17 @ 7pm.
In memory of Fire Chief Danny Weber, the much-loved parade features more than 25 Fire Trucks from South East Houston, League City, Hitchcock, La Marque, Jamaica Beach and Galveston. The impressive chorus of sirens and horns that fill the Entertainment District continues to captivate Mardi Gras! Galveston attendees, making this parade a crowd favorite.
For tickets to the Mardi Gras! Galveston Downtown Entertainment District, featuring parades, concerts and balcony parties, click here.
Parade Schedule: