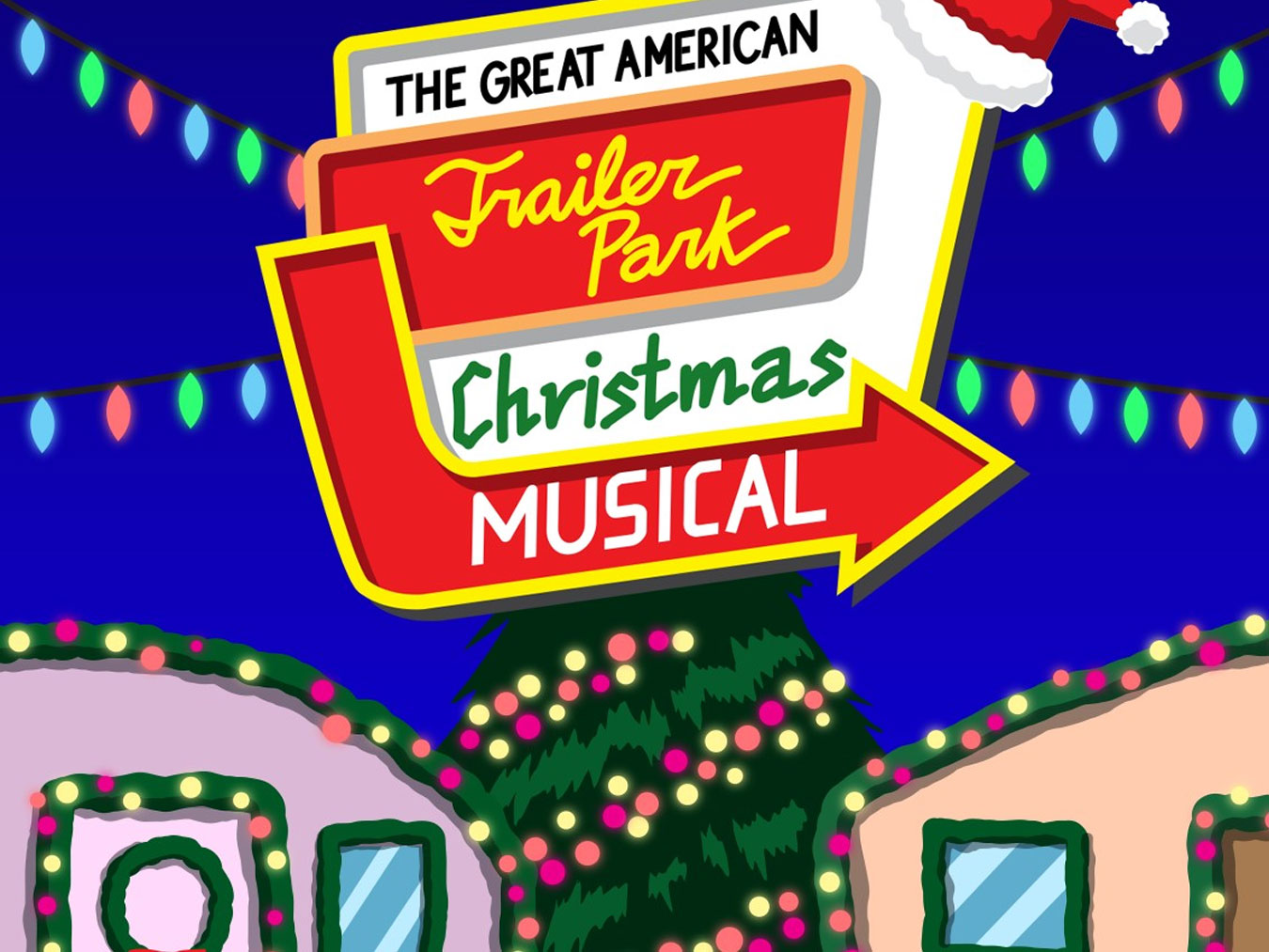 "The Great American Trailer Park Christmas Musical"
Island ETC | 2317 Mechanic Street, Galveston, TX, USA (Directions)Phone: (409)762-3556 | Tickets
Island ETC (East-End Theatre Company) proudly presents THE GREAT AMERICAN TRAILER PARK CHRISTMAS MUSICAL November 13th – December 12th, 2020.
Betsy Kelso created the book for his companion piece (not sequel) to The Great American Trailer Park Music. Providing the music and lyrics is David Nehls. If you are a return visitor to Armadillo Acres, you will find the holidays in the park to be totally hysterical and full of heart.
It's holiday time in Armadillo Acres and back to help you to keep up with all the activity are Betty (Candy Howard), Lin (Whiney Williams), and Pickles (Kelsey Perkins. Rufus (Brian Chambers) is hard at working decorating North Florida's premier mobile living community. Everyone is filled with the warmth and beer of the holiday season except Darlene (Paige Thomas), the trailer park Scrooge. She and her boyfriend, Jackson (Brandon del Castillo) the owner of the local breasturant could spoil everyone's Christmas. Come on along as Betty, Lin, and Pickles take advantage of a case of amnesia and jingle their way through the holidays.
Kim Mytelka directs THE GREAT AMERICAN TRAILER PARK CHRISTMAS MUSICAL. Keith LaLonde is musical director and Jennifer Daugherty is choreographer. Production Stage Manager is Nancy Dougherty. All performances for this sidesplitting musical are at ETC, 2317 Mechanic in Galveston. Performances are November 13 – December 12, 2020. Performances are Thursday, Friday, and Saturday evenings at 8:00pm. (However there will be no performance on Saturday, November 21st or Thanksgiving Thursday, November 26th.) There will be a 2:30pm matinee on Sunday, November 22nd.
There will be limited in-person tickets sold to each performance. Tickets for in-person performances are $25.00 for students and seniors and $30.00 for adults. We will also be streaming this madcap musical. Streamed tickets for you to watch (with friends or family) are $30.00. Tickets are available on our website – www.islandetc.org.
Due to excessive profanity and innuendo, ETC recommends THE GREAT AMERICAN TRAILER PARK CHRISTMAS MUSICAL for mature audiences.