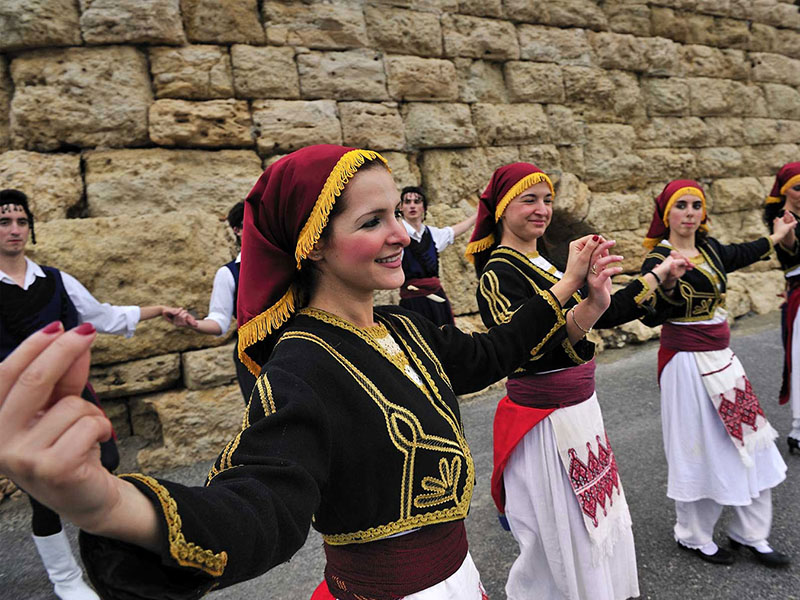 The 38th Annual Galveston Island Greek Festival
Assumption Greek Orthodox Church | 1824 Ball St, Galveston, TX, USA (Directions)Phone: (409)762-7591 | Visit Website
Celebrate the Mediterranean at the 38th Annual Galveston Island Greek Festival, October 15 and 16, with the Assumption of the Virgin Mary Greek Orthodox Church at their annual party at 1824 Ball St.
Immerse yourself in Hellenic culture at this lively event where the food is prepared on site by parishioners, mostly who are professional chefs, or incredible cooks in their own right. Fresh ingredients are used in the centuries old recipes much to the delight of all visitors. The Greek plate consists of pastitsio, meatballs, dolmades, olives, salad, feta cheese, tiropita, spanakopita, and pita bread for $20. All other items sold ala carte include souvlaki, gyros, dolmades, salad, olives and feta cheese, hummus, tyropita and spanakopita. Vegetarian plate $14. Ala carte prices range from $2 to $8. Satisfy your sweet tooth with a pastry or two selecting from baklava, kourambiedes, paximadia, koulourakia, and a few new pastries that will debut at the event. All foods and pastries are available to go.
Greek beer choices include FIX and Mythos (based on availability), and American favorite Budweiser, served ice cold, are sure to win favor of those attending the Greek Festival. An assortment of Greek wines, available by the glass or bottle, have been paired to compliment the event cuisine.
Returning by popular demand is live Bouzouki by Dimitri Karageorgo, who will perform throughout both days, along with traditional Greek Dancers. Church tours will be led by Father Stelios Sitaras. Imported merchandise and food products from Greece will be available for purchase in the community center vendor booths. An inside and outside event, the festival is rain or shine. Come join us.
There is no admission to attend the festival, however, a $4 donation is appreciated. All event proceeds benefit the Assumption of the Virgin Mary Greek Orthodox Church . Food and drink tickets are sold in $2 increments. cash and credit cards are accepted.
Come for a visit and stay for a while. Greek Festival hours are Saturday, 11 am – 7 pm and Sunday, 12 noon – 5 pm. There's no party like a Greek party. Rain or Shine. Don't miss it.
Find out more a GalvestonGreekFestival.com.