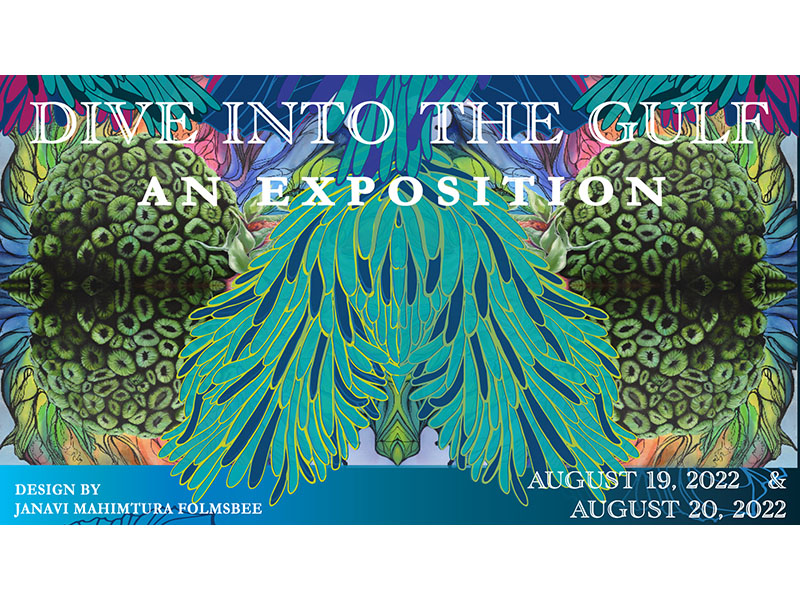 Dive Into The Gulf: An Exposition
Moody Gardens | 1 Hope Blvd., Galveston, TX (Directions)Website
Dive into the Gulf: An Exposition provides an opportunity for the SCUBA, science, conservation, art, and education communities to come together for one weekend, in addition to a community dinner. Events range from trying SCUBA, hearing from experts within the various communities, visiting booths of community members, a vendor hall that encircles the speaker stage, and SCUBA diving in the Gulf of Mexico.
Hourly Schedule
Friday, Aug. 19
2pm

-

8pm

Welcome Party

Welcome Party at Palm Beach: $20 ticket
Saturday, Aug. 20
7am

Breakfast

Breakfast Buffet at Café in the Park (not included)
9am

-

11am

Aquarium Behind the Scenes

Aquarium Behind the Scenes Tours for Hotel Package Guests
10am

-

5pm

Dive into the Gulf: An Exposition!

$15 ticket includes raffle ticket, Aquarium entry, and vendor hall that circles the speaker stage
7pm

-

10pm

Currents in the Gulf

Lionfish Seafood Dinner, Cash Bar, Silent Auction, Speaker: $85 ticket, Included in hotel package
Sunday, Aug. 21
7am

-

7apm

Dive Charter

Dive Charter through Texas Scuba Adventures (external booking) - First come, first serve!
9am

-

11am

Aquarium Behind the Scenes Tours

Aquarium Behind the Scenes Tours for Hotel Package Guests