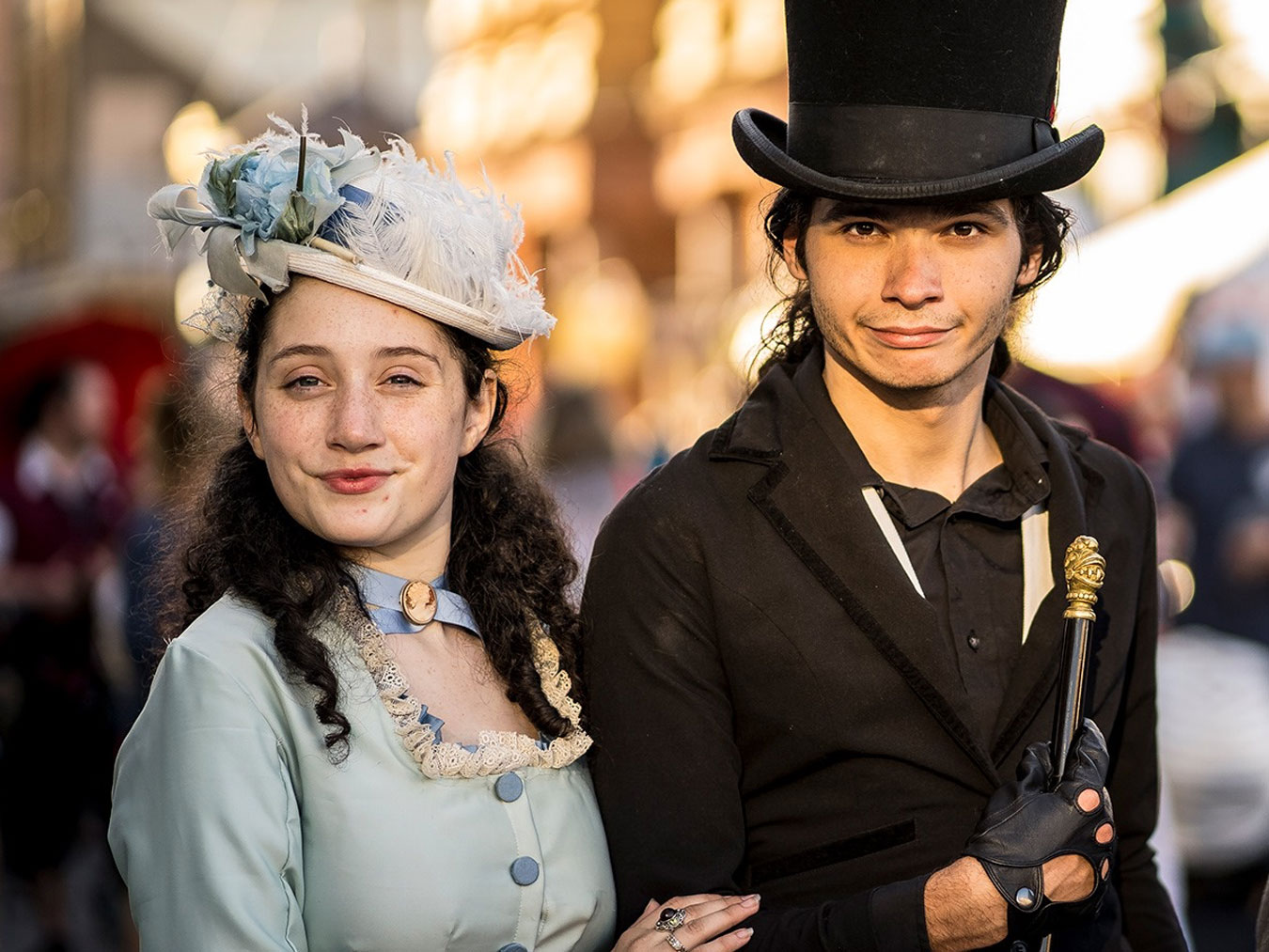 Dickens on The Squares
Downtown Galveston | 2300 Strand (Directions)Phone: (409)765-7834 | More Info.
For more than 46 years, Galveston Historical Foundation has hosted Dickens on The Strand in downtown Galveston to experience the architecture, sights, and sounds of a Victorian holiday. This year finds the beloved annual event in a new configuration while addressing the ongoing impact of COVID-19.
To be clear, this is not a Dickens as usual. The annual festival traditionally welcomes over 35,000 guests to historic downtown Galveston Island and a mass gathering of that size is not in GHF's plan. This year's event will take place in five separate locations (Hendley Green, Old Galveston Square, Saengerfest Park, Galveston Historic Seaport, and Pier 22) with each featuring a dedicated entrance and exit, strict capacity limits, mask requirements for entry and participation, sanitation stations throughout the grounds, social distancing reminders, and more from a city-approved COVID response plan.
Each square will feature entertainment, Dicken's pubs, and food options with a specially designed holiday market on Pier 22. The market features numerous craft, food, and holiday vendors that guests seek out each year. Additionally, the 2020 event will feature a select number of specially ticketed private events at numerous GHF sites, all following similar safety protocols.
Ticketing blocks are available for a 10 a.m. to 2 p.m. or 2 p.m. to 6 p.m. timeframes Saturday and Sunday, and tickets will only be available for purchase online. Guests will be required to wear masks upon entering and while in the squares, and access to the locations will be open in two blocks daily. A copy of the approved plan can be found at dickensonthesquares.org. Visitors who are unable to comply with the plan can be removed from the event grounds. In addition, GHF will remain in contact with city and community leaders and health officials. Should a spike in COVID-19 cases occur, public health emergency be issued, a natural disaster occur, or other factors that could impact the event's safe production, GHF will respond accordingly with increased measures or event cancellation.
More information will be available at www.dickensonthesquares.org as it is available.