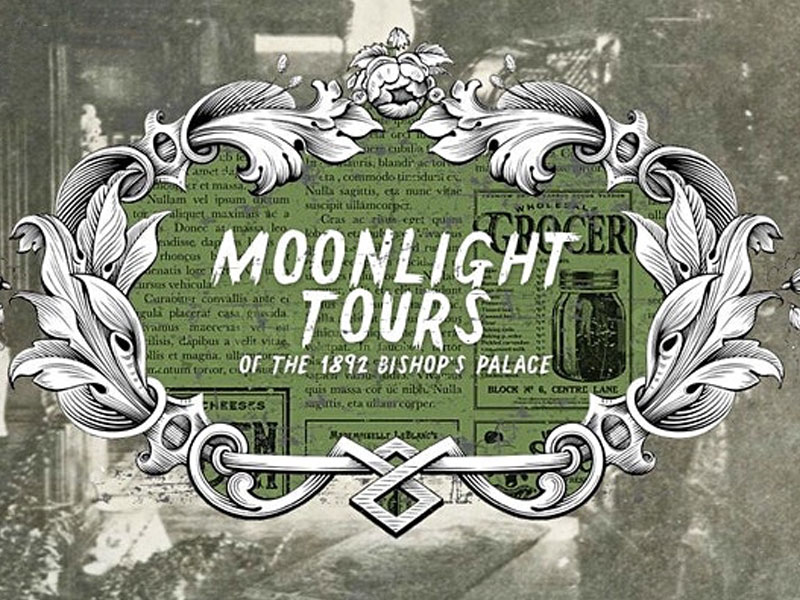 Moonlight Tour of the 1892 Bishop's Palace
1892 Bishop's Palace | 1402 Broadway Avenue J, Galveston, TX, USA (Directions)Phone: (409)765-7834 | Tickets
The National Historic Landmark 1892 Bishop's Palace takes on a new light with this special moonlight tour. Enjoy a guided tour of all floors, including the typically closed third floor, and learn the history of the building, the Gresham family, and more. Complimentary beer and wine will be served on the porch before the tour.
Masks are required while touring – make yours spooky!
Please arrive 15 minutes prior to the start of your tour
Photographs are always encouraged
No refunds
Contact foundation@galvestonhistory.org for more information.
Galveston Historical Foundation is committed to making our programs and historic sites special needs accessible. At this time however Bishop's Palace does not have a ramp for wheelchairs or walkers and is not fully accessible to those with physical disabilities.
About Galveston Historical Foundation
GHF was formed as the Galveston Historical Society in 1871 and merged with a new organization formed in 1954 as a non-profit entity devoted to historic preservation and history in Galveston County. Over the last sixty years, GHF has expanded its mission to encompass community redevelopment, historic preservation advocacy, maritime preservation, coastal resiliency and stewardship of historic properties. GHF embraces a broader vision of history and architecture that encompasses advancements in environmental and natural sciences and their intersection with historic buildings and coastal life and conceives of history as an engaging story of individual lives and experiences on Galveston Island from the 19th century to the present