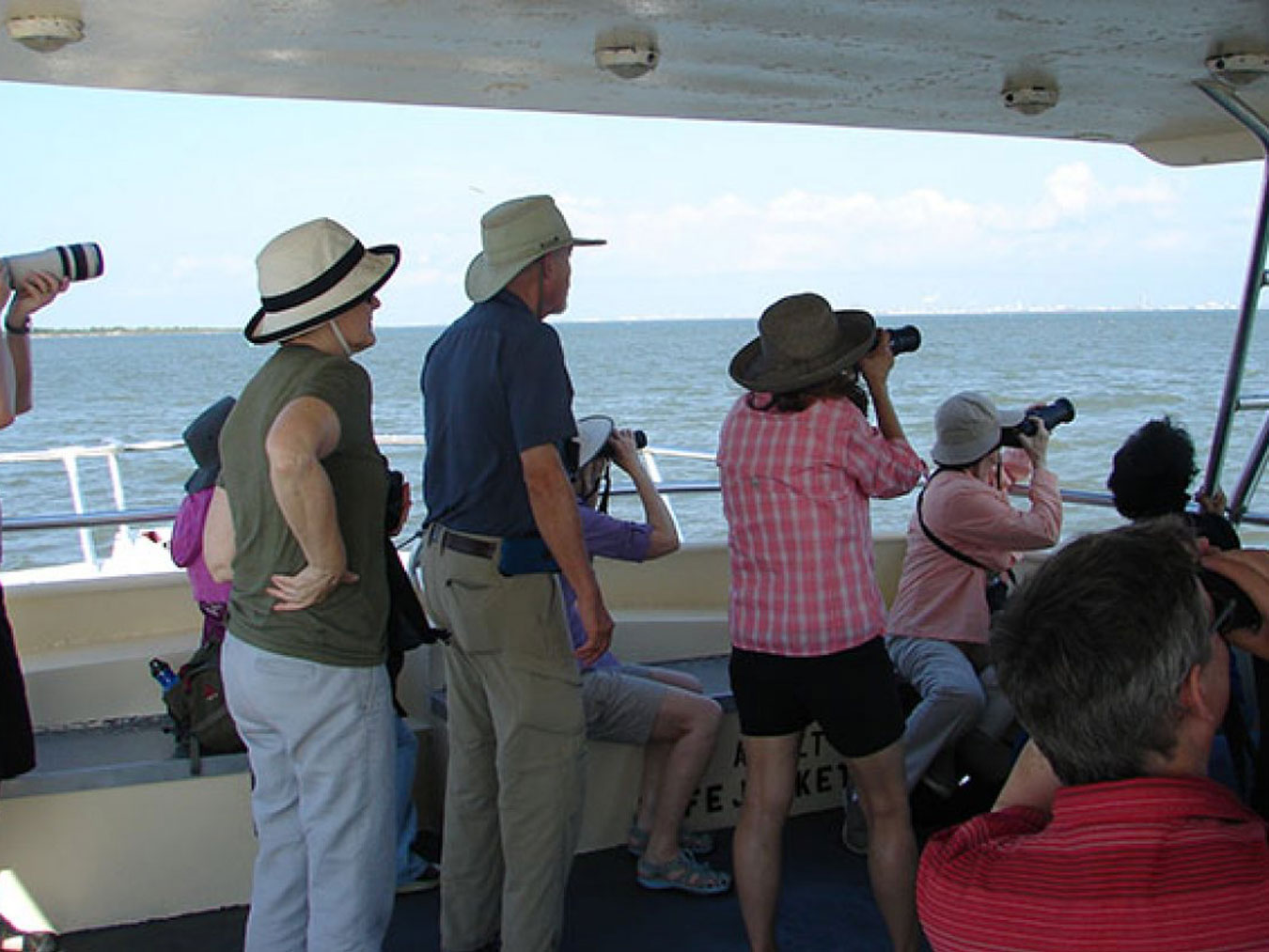 Birding & Photography Boat Tour to North Deer Island Rookery
Texas Seaport Museum | 2200 Harborside Dr., Galveston, TX (Directions)Phone: (832)372-8236 | Website
This special birding tour aboard the SS Seagull II will give you a rare chance to view the North Deer Island Rookery, which is located in Galveston Bay between Tiki Island and West Galveston. The protected shorelines of this and other small nearby islands host over 12,000 nesting pairs of birds of many different species, including Brown Pelicans, Roseate Spoonbills and Great Blue Herons. The boat will drift around this protected, no-trespassing rookery, while we observe nesting birds in their full breeding plumage. The viewing distance will be determined by the tides and prevailing winds.
During this wonderful boat ride to the rookery, which takes about an hour, you will hone your skills for identifying bay birds in flight: Brown Pelicans, American Avocets, various species of terns, cormorants, gulls, Reddish Egrets, Tricolored Herons, and Magnificent Frigatebirds. We will also see pods of dolphins.
This special tour also includes a visit to Pier 19 in Galveston, as well as the wreckage of the SS Selma near Pelican Island.
The boat is a 45-passenger open air catamaran. We are limiting the tour to 20 participants to ensure social distancing.
Cost: $150 per person
Discount available for GINTC and TMN members.