Trolley Rolls Out of Barn for Testing
---
Galveston's Historic Trolley 501 was moved out of the Galveston Barn on Tuesday for real-world testing on Galveston tracks.  It was loaded with sandbags to achieve the estimated weight of a full load of passengers.
Gomaco technicians ran the trolley back and forth on Santa Fe Place, a closed area, to take computer readings which will be used to make adjustments to the onboard computers that operate the drive system.  The required acceleration and brake testing will continue throughout the week.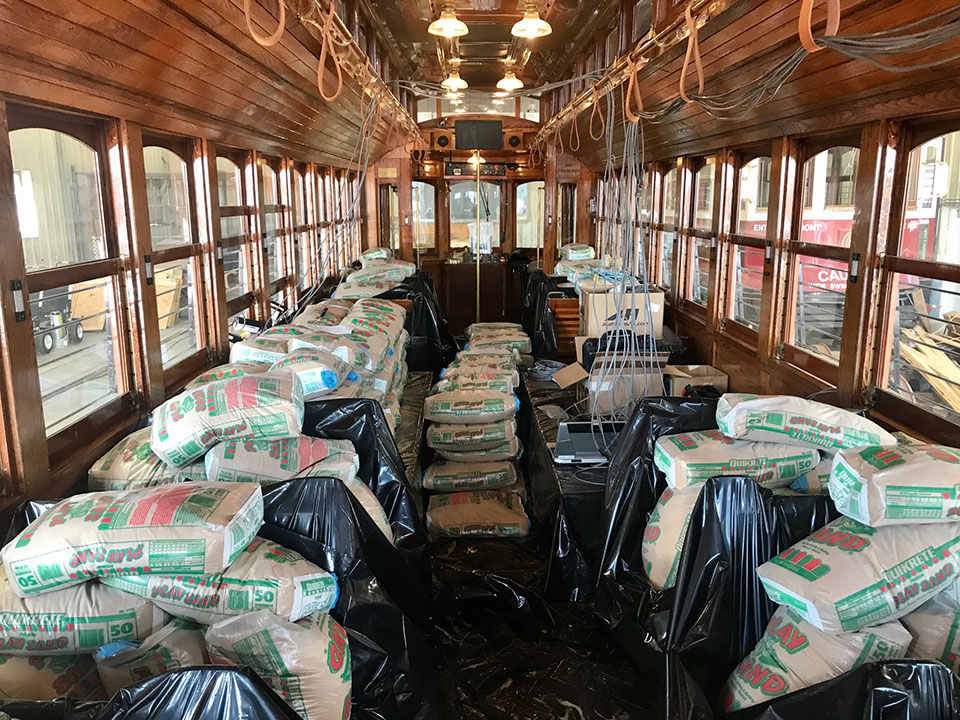 | | | |
| --- | --- | --- |
| Trolley 501 Loaded with Sandbags | | City of Galveston |
Gomaco Trolley Company, located in Ida Grove, Iowa, was hired to recondition three of Galveston's replica Council Crest trolley cars, 501, 502 and 504. The cars were damaged by Hurricane Ike in 2008. The trolleys are getting new diesel engines, electronics, electric generators, windows, doors, and shiny coat of paint.
A second trolley will be transported to Galveston after 501 has completed all of its testing and the fine tuning is completed.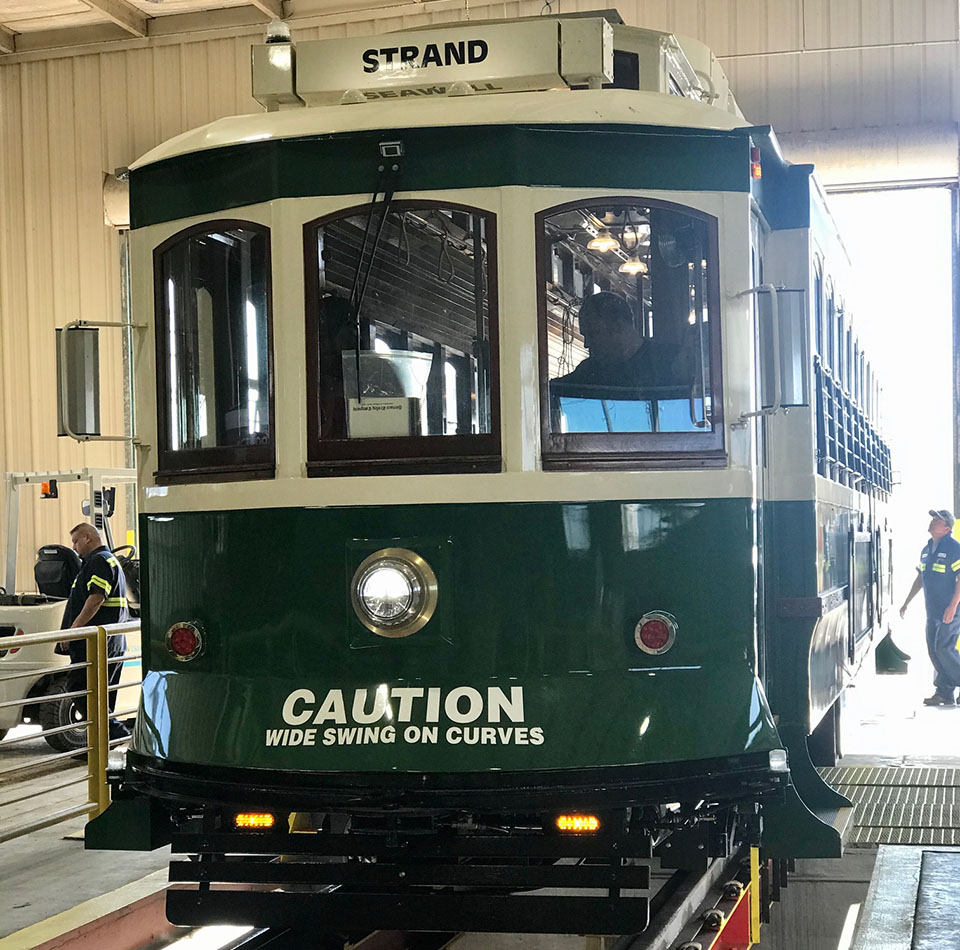 | | | |
| --- | --- | --- |
| Trolley 501 at the Galveston Barn | | City of Galveston |
In addition to the three historic trolleys being reconditioned, modern rubber-wheel trolleys provide transportation along the Seawall with a connection to downtown.  That service was placed on a temporary hold due to the COVID-19 pandemic.
Lee Roane has worked on the Galveston.com website since 1994. He is interested in history and birding but will write about anything if he thinks it will help someone enjoy the island.