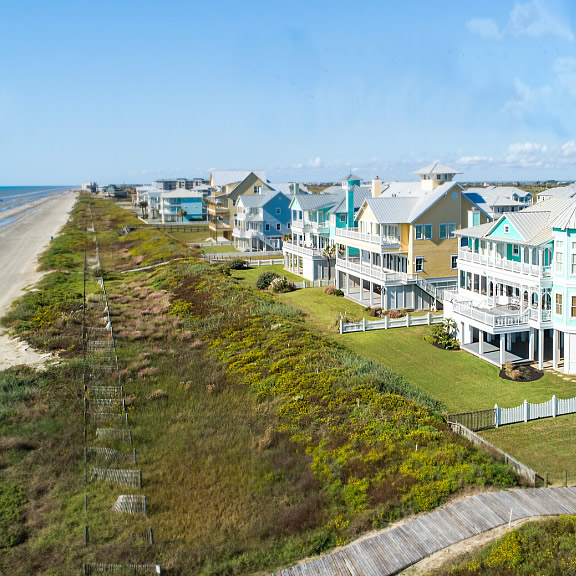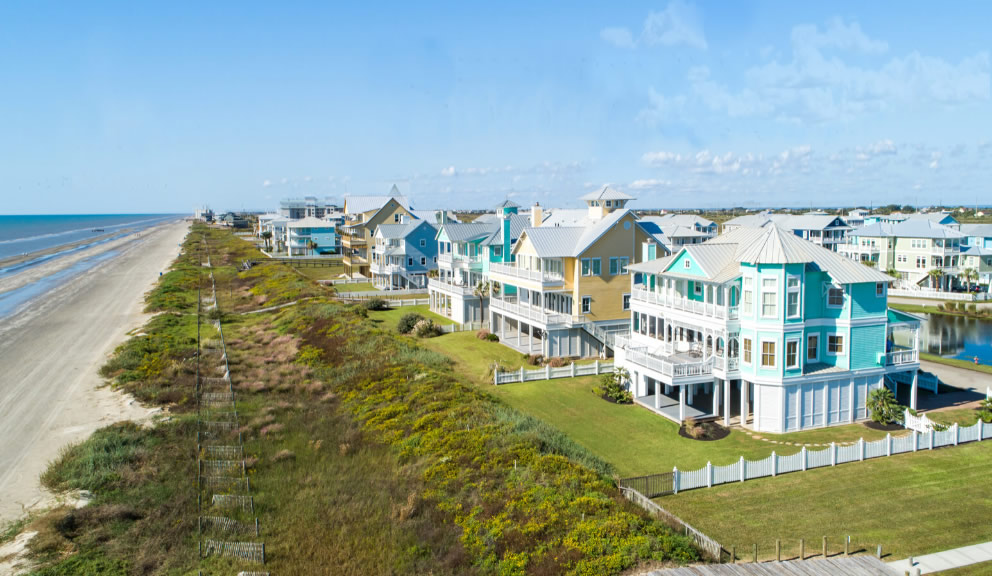 Your vacation time is too precious to leave to chance. Don't get lured in by promises of low rates and misleading pictures. Book direct with a local professional property manager for a truly relaxing vacation experience!
Here are 7 reasons to book direct with Sand 'N Sea Vacation Rentals on Galveston Island: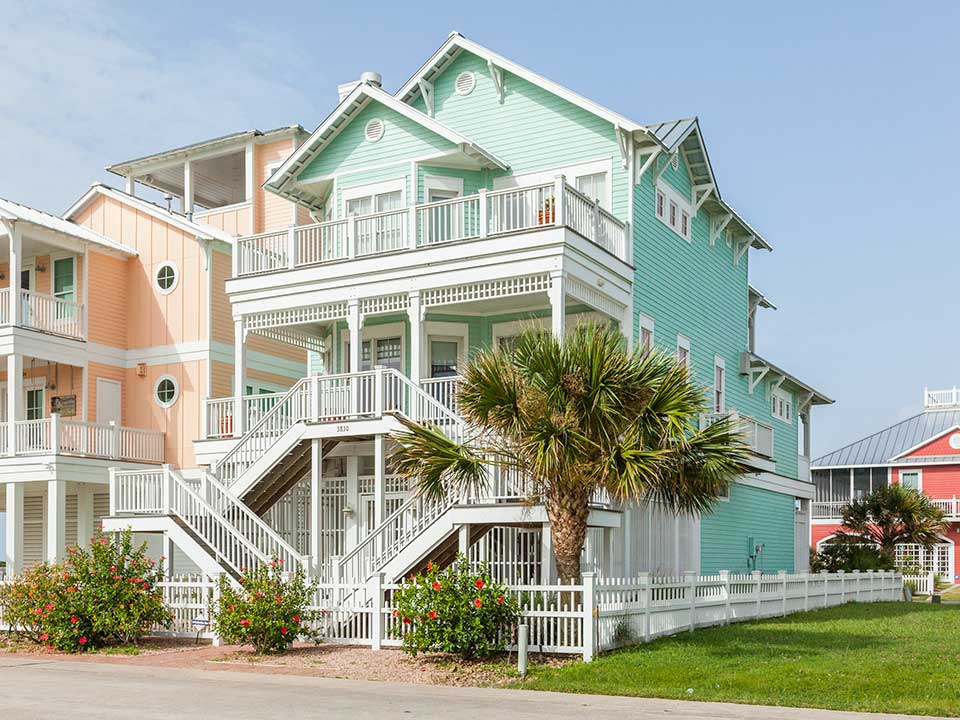 | | | |
| --- | --- | --- |
| Cheeseburger in Paradise, 3830 Sea Urchin | | |
#1 Savings
Don't get taken in by low "nightly rates" advertising. Online travel sites like Airbnb, Vrbo or Homeaway all add significant fees to your reservation total. By the time you get to the booking window they've added travelers fees, linen fees, cleaning fees and more that can add $100s to your rental total. Look for a company that quotes your actual total upfront, and don't pay extra for a middleman.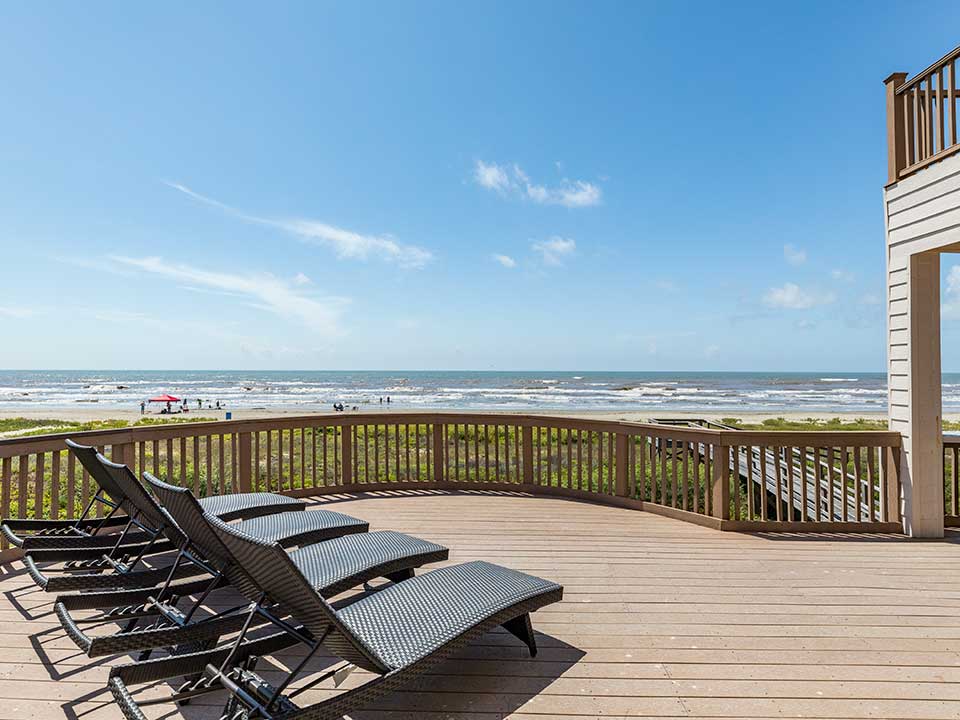 | | | |
| --- | --- | --- |
| At The Beach, 19142 Kahala Dr. | | |
#2 Selection
Property managers have already carefully cultivated the best homes on Galveston. Most traditional West End rental companies offer beachfront, beachside and bayside vacation homes. Boutique agencies often specialize in downtown lofts, historic homes, and condos. Selecting your perfect escape can be overwhelming, especially if you're traveling with multiple family members or need more than one rental home. When you work directly with a local team you can count on their expertise to find you the best options for your vacation!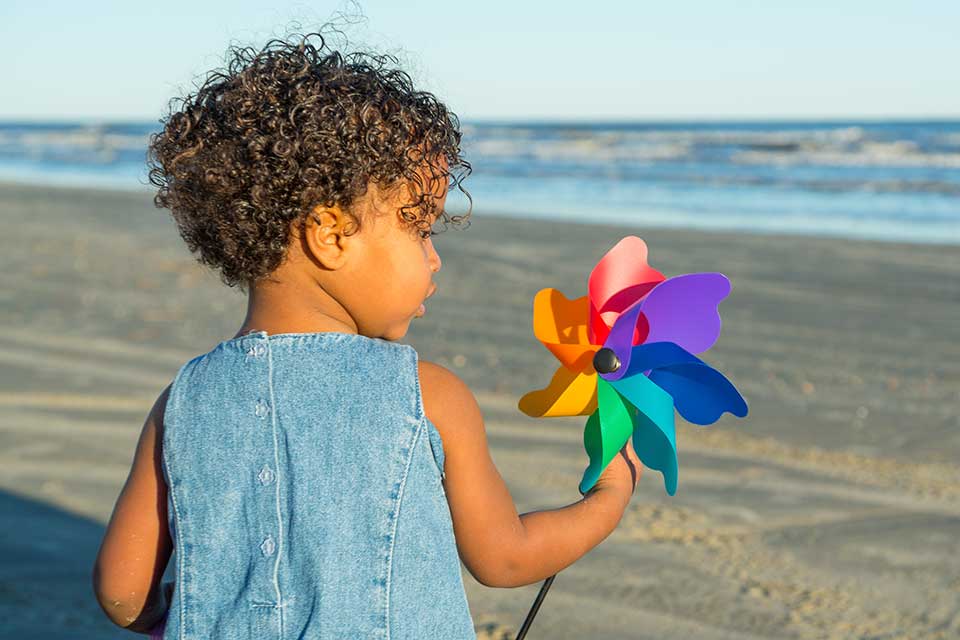 #3 Clear Policies
Get the answers to your questions about rental policies and check-in procedures before you book. When you book direct you'll find clear cancellation and refund policies on the property manager's website. On listing sites such as Vrbo, Homeaway, Airbnb, etc. the policies often differ by property since each rental is managed by a different agency. Don't waste your time wading through a lot of fine print. Book directly with a manager with clearly defined policies.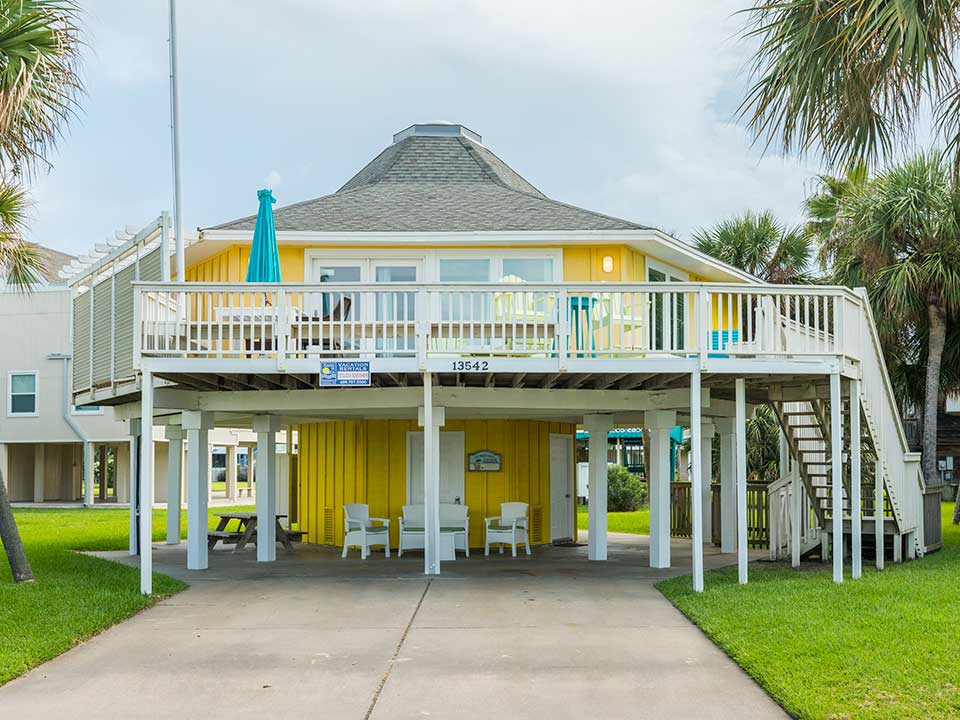 | | | |
| --- | --- | --- |
| 5 O'Clock Somewhere, 13542 San Domingo Dr. | | |
#4 Reviews
Research the beach house and the vacation rental company on Google, Tripadvisor, or social media. Did previous guests find the rental listing information to be accurate? Are there management responses to reviews of their business or properties? Were rental policies enforced fairly? Look for a history of mostly positive reviews that include "real talk", not just 5-star reviews.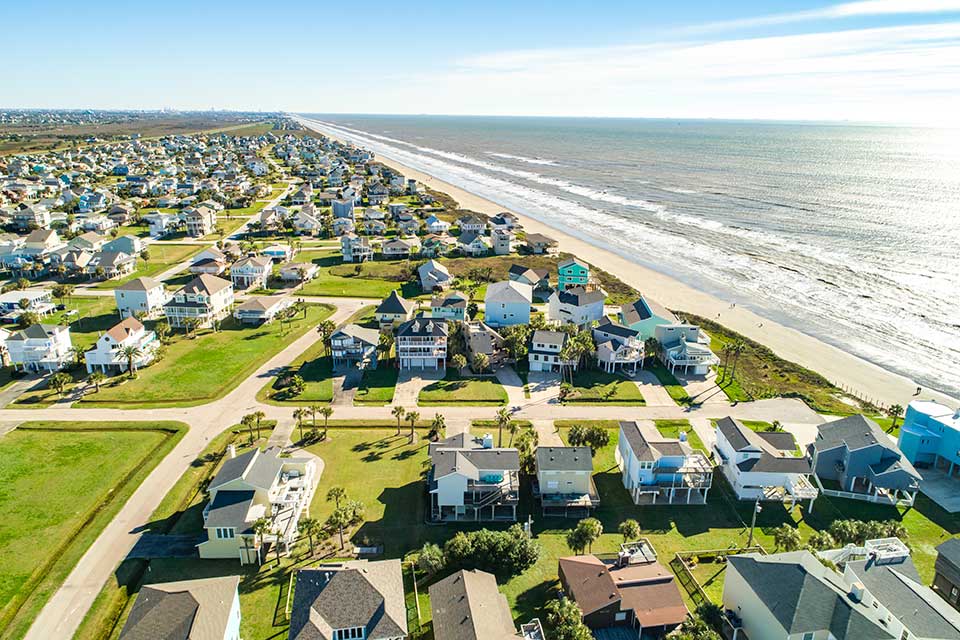 | | | |
| --- | --- | --- |
| 4215 Spoonbill Lane, Pirates Beach | | |
#5 Communication
When you book direct, you'll be working with people committed to promptly answering your phone call, email or PM – each and every day! Talk to local team members who know the area and are regularly in the home you are considering for your Galveston vacation.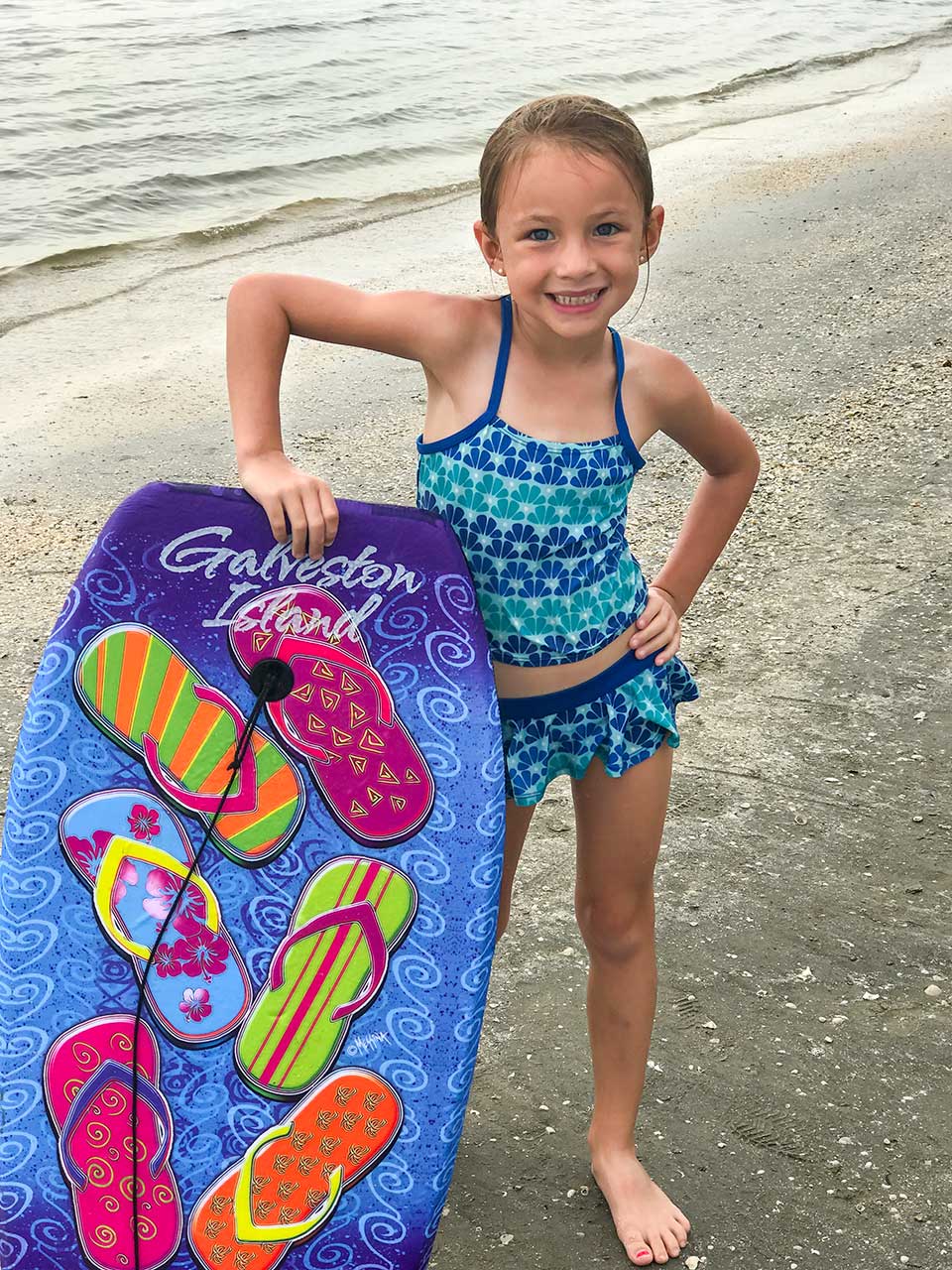 #6 Local Knowledge
Booking direct with a local vacation manager gives you access to people in the know! Resident experts know about can't-miss island events and insider secrets like where to find the best grilled shrimp or catch your limit of flounder. You'll find that Galvestonians love to share their island with visitors. We want you to love it just as much as we do – whether you're here for a weekend, a week, or even longer!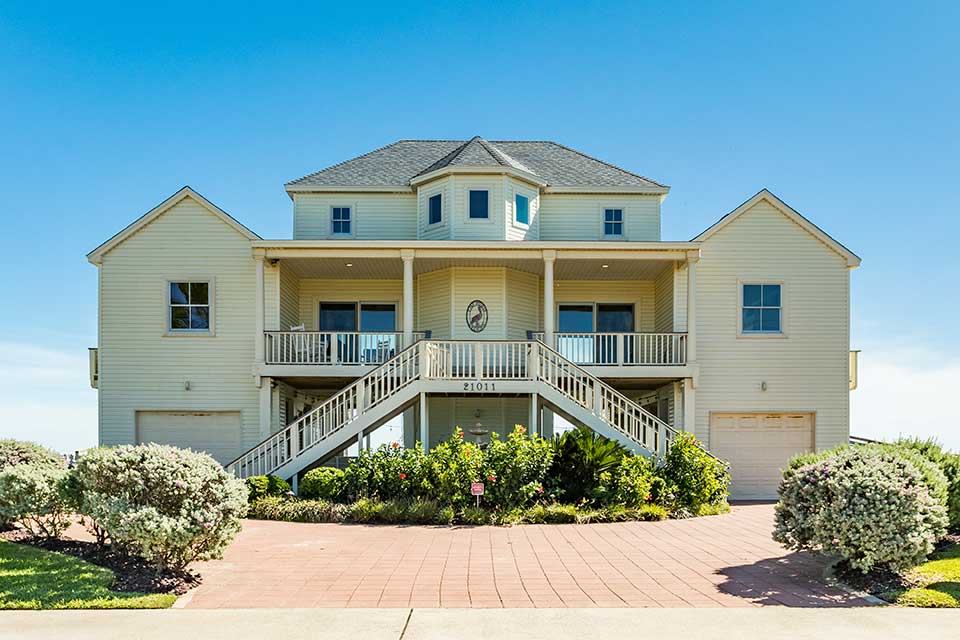 | | | |
| --- | --- | --- |
| The Posh Pelican, 21011 West Sandhill Drive | | |
#7 Specials
Booking direct also gives you access to specials and discounts. Take advantage of return guest discounts or reward program that can earn you free nights at the beach! Follow your favorites on social media for last minute rental specials or flash sales. Online listing sites just want you to book a home, any home. Work with someone who wants to make sure you book the perfect home. Book direct and you can rest easy knowing that your beach or bay vacation will be worry-free and wonderful!
Sand `N Sea Properties was founded by a family of Galvestonians over 40 years ago, and today, the family is still at the helm. Over the years, Sand `N Sea has established itself as a leader in Galveston real estate sales and vacation rentals, and as a staunch supporter of the community. The Sand `N Sea "family" now includes a strong team of REALTORS® and a talented staff of long-term employees.