June P. Ross
Rosenberg Treasure of the Month
---
During the month of June, Rosenberg Library will honor the late June P. Ross (1921-2001).  On display will be an assortment of items related to her long career as a community leader and an advocate for seniors and children in need.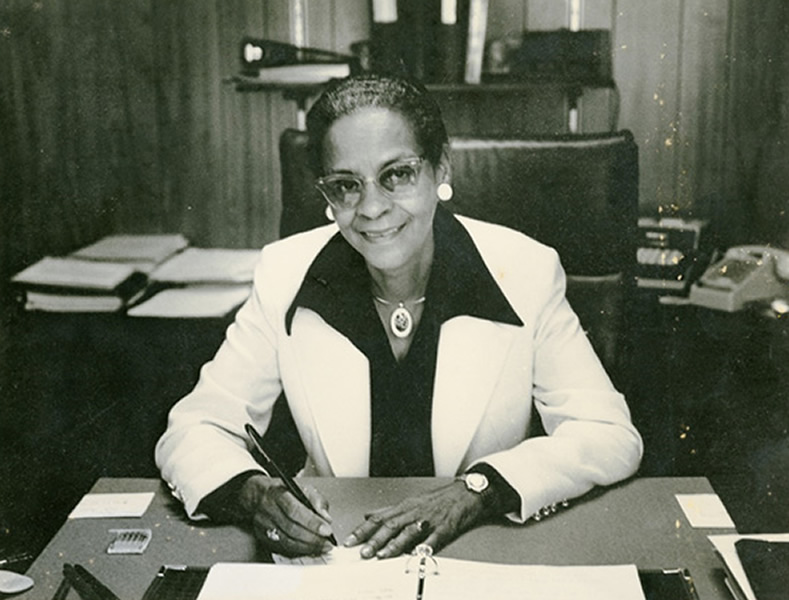 June P. Ross
Rosenberg Treasure of the Month
June Pickney Ross was born in Washington, D.C. in 1921.  She attended Howard University before joining the Women's Army Air Corps.  Reaching the rank of Sgt. Major, Special Services, Ross received an honorable discharge and accepted a position with the Bureau of Labor Statistics.  She first came to Texas in 1953 and began her career as a radio broadcaster in Houston.  Ross later transitioned into non-profit work, and served as the executive assistant of the Harris County Community Action Association.
Ross eventually settled in Galveston, and in 1973, she became the executive director of the Galveston County Community Action Council.  In this role, she established senior citizen centers in Hitchcock and La Marque and implemented a Meals-on-Wheels program.  She oversaw the Galveston Head Start program and was involved with the Children's Summer Feeding program as with well the Children's Center.
Among other awards and honors, June Ross received the Rabbi Henry Cohen Humanitarian Award in 2000.  After a long battle with cancer, she passed away in January 2001 at age 79.
The Treasure of the Month is located on the library's second floor near the East Entrance.  It can be viewed during regular library hours, 9 a.m. to 9 p.m. Monday through Thursday and 9 a.m. to 6 p.m. Friday and Saturday.  For more information, please contact the Museum Office at 409-763-8854 x. 125 or visit us on the web at rosenberg-library-museum.org.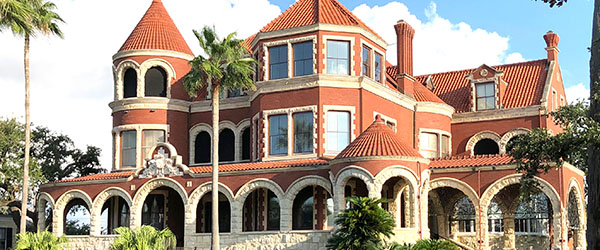 1895 Moody Mansion
Open for tours daily. Where Galveston history comes to life.
Visit Website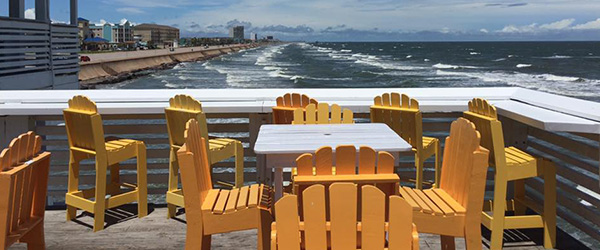 Galveston.com Experience Passports
Enjoy sipping an an ice-cold cocktail while enjoying views from a great patio. This self-guided passport highlights some of the best patios & spirits Galveston has to offer.
Visit Website
---
Rosenberg Library has offered over a century of community service to the Galveston area, and is the oldest public library in Texas in continuous operation. The building itself was dedicated on June 22, 1904, the birthday of its patron, Henry Rosenberg. The Moody Memorial Wing opened in 1971, more than doubling the floor space and allowing for a children's library, a history center, several galleries to showcase museum collections, and later, a computer lab. The Library accepted its first museum piece shortly after it opened in 1904. Since then, thousands of rare and interesting objects from around the world have been added to the collection. Each month they display a "Treasure of the Month". Learn more by visiting the
Rosenberg Library
page and the
Gifts of Henry Rosenberg
section.