How to Recycle on Galveston Island
FAQ
---
Want to recycle on the island? It's pretty easy.
Go Green Galveston is a paid local service that does curbside pickup of metal cans, plastic bottles, cardboard, and other recyclable materials. Just throw it in the can and they will haul it away for recycling.
If you don't want to pay, you can drop cardboard in the big green dumpsters at Lindale Park on Galveston's east end.
If you are resident, you can go to the City's Eco Center where you can drop off normal recyclable things like aluminum and plastic. But, they also take the weird stuff like big appliances, antifreeze, used oil, car batteries, tires, or old computers.
If you are on the beach, consider locating one of the recycling stations to dispose of aluminum cans or plastic bottles. In twenty seventeen, twenty-one hundred pounds of plastic and three hundred pounds of aluminum were collected from seven stations. All of that could have ended up in a landfill, or worse, in the Gulf of Mexico.
Target has recycle bins for cans, glass, plastic bottles, plastic bags, mp3 players, cell phones, and ink cartridges. Just drop them in the bin next time you go shopping.
If you want to get creative, how about saving two or four-ounce Gerber baby food jars. Apparently, Galveston Island Brewing thinks they are perfect for their beer flight samplings.
And, instead of stuffing all those Mardi Gras beads in a drawer and forgetting about them, how about donating those prized processions to the Galveston Island Humane Society? They sponsor the Krewe of Barkus & Meoux parade and will throw them at next year's parade.
There you have it. From beer cans to Mardi Gras beads, it's easy to recycle on the island.
For more information, visit Galveston.com/Recycle.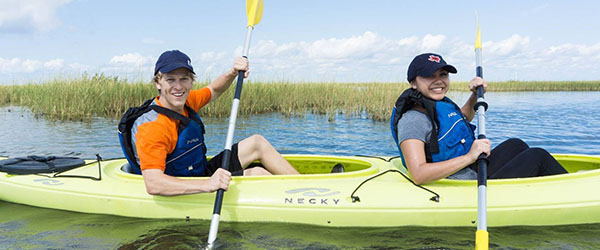 Artist Boat
Experience pristine Galveston wilderness like never before on an exclusive Eco-Art Kayak Adventure through the Coastal Heritage Preserve.
Register Today!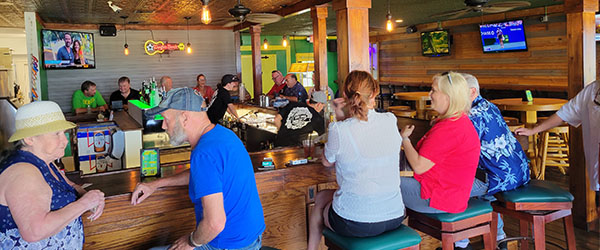 Lucky Lounge
Check out our new Seawall location. We are all here because we're not all there!
Visit Website
---
Galveston.com
Galveston.com & Company promotes local and area businesses via website design, online advertising services; and outdoor advertising via the Galveston Island Trolley. The company also supports a host of Galveston's most revered events and organizations.