Galveston.com Honored as Stevie Award Winner in 2020 American Business Awards
Stevie Winners Will Be Celebrated During Virtual Awards Ceremony on August 5
---
Galveston.com & Company was named the winner of a silver Stevie® Award in the Achievement in Web Design category in The 18th Annual American Business Awards® today.
The American Business Awards are the U.S.A.'s premier business awards program. All organizations operating in the U.S.A. are eligible to submit nominations – public and private, for-profit and non-profit, large and small.
Nicknamed the Stevies for the Greek word meaning "crowned," the awards will be virtually presented to winners during a live event on Wednesday, August 5. Tickets for the virtual event are now on sale.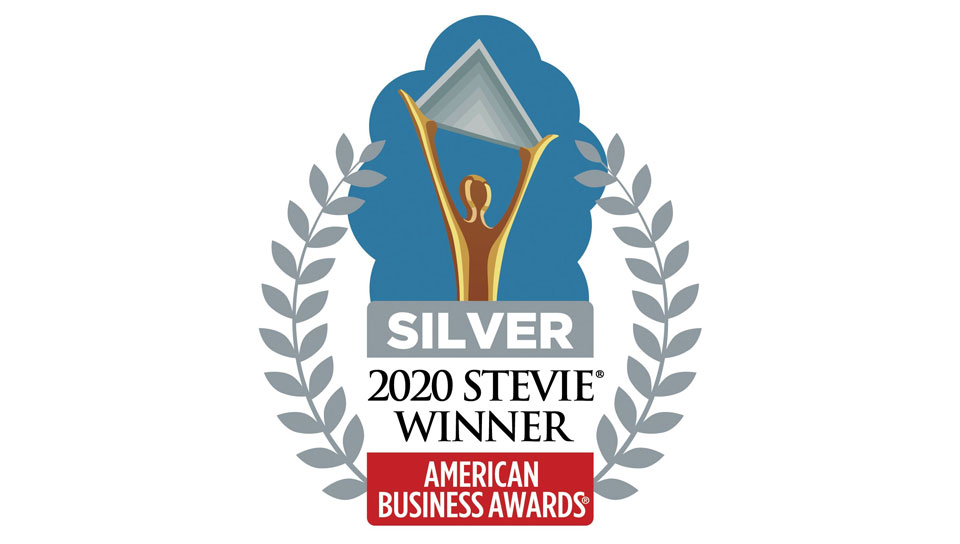 More than 3,600 nominations from organizations of all sizes and in virtually every industry were submitted this year for consideration in a wide range of categories, including Startup of the Year, Executive of the Year, Best New Product or Service of the Year, Marketing Campaign of the Year, Live Event of the Year, and App of the Year, among others. Galveston.com & Company was nominated in the Achievement in Web Design category for its recently relaunched website, Galveston.com.
Boasting a state-of-the-art responsive design, curated local reviews, a comprehensive Island events calendar, sample itineraries, travel tools, blogs, social media features, as well as a host of informative videos from Galveston.com TV, the website – which launched February 1, 2020 – offers visitors an enhanced brand experience complete with stunning, immersive photography.
"It's hard to believe it's been 14 years since we were awarded our first Stevie for web design," says Galveston.com Vice-President Jim Cordell. "The difference between 2006 and 2020 is literally night and day technologically, and we're very honored to be recognized for our efforts from such an incredible organization."
More than 230 professionals worldwide participated in the judging process to select this year's Stevie Award winners.
"Despite the toughest business conditions in memory, American organizations continue to demonstrate their commitment to innovation, creativity, and bottom-line results," said Stevie Awards president Maggie Gallagher. "This year's Stevie-winning nominations are full of inspiring stories of persistence, ingenuity, resourcefulness, and compassion. We celebrate all of their stories and look forward to showcasing them during our virtual awards ceremony on August 5."
Details about The American Business Awards and the list of 2020 Stevie winners are available at www.StevieAwards.com/ABA.
About the Stevie Awards
Stevie Awards are conferred in eight programs: the Asia-Pacific Stevie Awards, the German Stevie Awards, the Middle East Stevie Awards, The American Business Awards®, The International Business Awards®, the Stevie Awards for Women in Business, the Stevie Awards for Great Employers, and the Stevie Awards for Sales & Customer Service. Stevie Awards competitions receive more than 12,000 entries each year from organizations in more than 70 nations. Honoring organizations of all types and sizes and the people behind them, the Stevies recognize outstanding performances in the workplace worldwide. Learn more about the Stevie Awards at http://www.StevieAwards.com.
Sponsors of The 2020 American Business Awards include John Hancock Financial Services, Melissa Sones Consulting, and SoftPro.
Galveston.com
Galveston.com & Company promotes local and area businesses via website design, online advertising services; and outdoor advertising via the Galveston Island Trolley. The company also supports a host of Galveston's most revered events and organizations.