1850 Galveston Bay Survey Post
Rosenberg Treasure of the Month
---
During the month of August, Rosenberg Library will exhibit a cedar post used in the first U.S. Coastal Survey of Galveston Bay in 1850.  This artifact was found at Flanders Station and was donated to the library by S.M. Wilcox in 1925.
Flanders Station
Flanders Station (also known as Flanders Grove or Flanders Labor) was named for John Flanders, a New England farmer who settled in Austin's Colony in 1830.  Within a few years, he acquired property near the mouth of Clear Creek where it enters Galveston Bay.  Shortly after joining the Texas Army in the war for independence from Mexico, Flanders was killed.  He is listed among those who died at the Alamo in 1836.
In 1850, the United States government oversaw the first coastal survey of the Galveston Bay region.  During that era, surveyors placed cedar posts at each quarter-mile to serve as temporary survey markers.  In 1899, during a subsequent survey, team members were surprised to find the remains of an 1850 post in what was formerly Flanders Station.  Today the site is part of the City of Kemah.
This Engraved Cedar Post Was Discovered On December 28, 1899 By A Surveying Party In The Galveston Bay Region. It Dates To 1850 When The United States First Surveyed The Coast Along Galveston Bay.
S.M. Wilcox
The survey post was collected and preserved by Samuel Morey Wilcox, an Assistant Engineer for the United States Engineering Department in charge of the Galveston region.  He retired in 1934 after 46 years of service.  Wilcox died in 1940, and in 1942, the U.S. Engineers named a tugboat in his honor.
The Treasure of the Month is located on the library's second floor near the East Entrance.  It can be viewed during regular library hours, 9 a.m. to 9 p.m. Monday through Thursday and 9 a.m. to 6 p.m. Friday and Saturday.  For more information, please contact the Museum Office at 409-763-8854 x. 125 or visit us on the web at rosenberg-library-museum.org.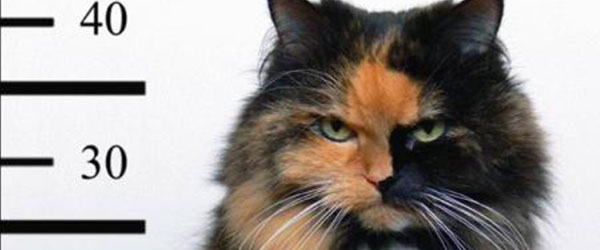 Gulf Coast Bail Bonds
When things happen. Give us a call. We'll get you back on "Island Time" in no time.
Visit Website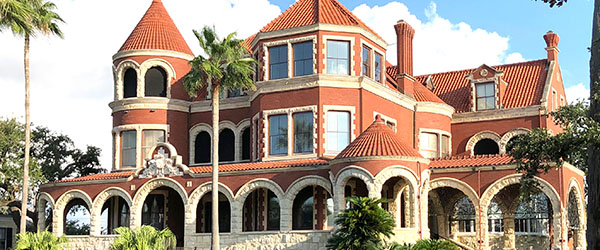 1895 Moody Mansion
Open for tours daily. Where Galveston history comes to life.
Visit Website
---
Rosenberg Library has offered over a century of community service to the Galveston area, and is the oldest public library in Texas in continuous operation. The building itself was dedicated on June 22, 1904, the birthday of its patron, Henry Rosenberg. The Moody Memorial Wing opened in 1971, more than doubling the floor space and allowing for a children's library, a history center, several galleries to showcase museum collections, and later, a computer lab. The Library accepted its first museum piece shortly after it opened in 1904. Since then, thousands of rare and interesting objects from around the world have been added to the collection. Each month they display a "Treasure of the Month". Learn more by visiting the
Rosenberg Library
page and the
Gifts of Henry Rosenberg
section.