Yaga's Entertainment Launches Mardi Gras! Galveston Bead Recycling Program
"Beads for Needs" campaign kicks off with goal to collect 1 million beads by 2022
---
Galveston Island's 111th Mardi Gras celebration (Feb. 18-March 1, 2022) is expected to draw more than 350,000 attendees for live concerts, parades, balcony parties, elegant balls and new festive additions.
A portion of the festival's proceeds will once again benefit great causes such as The Sunshine Kids, Shriners Hospital for Children, Galveston Education Foundation, Texas A&M Maritime Academy, Kiwanis Club of Galveston, Galveston Humane Society, The Firefighters Children's Parade, and now, Ball High School's Life Skills Program.
Yaga's Entertainment has launched "Beads for Needs", a bead recycling program whose goal is to get Mardi Gras beads out of the trash while giving Life Skills students the opportunity to build a business from the ground up and become self-sufficient.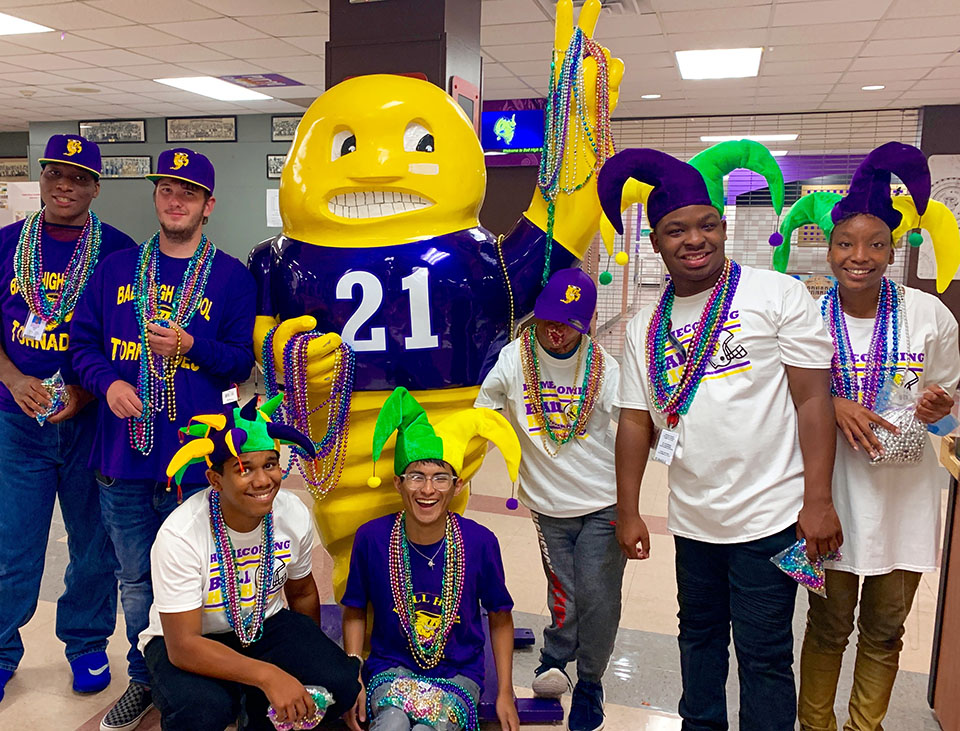 Each year, Yaga's Entertainment buys three million strands of plastic beads to be thrown from balconies and parade floats during Mardi Gras! Galveston. That number is in addition to beads purchased and thrown by Mardi Gras krewes and private citizens. At the end of the two-weekend event, crews clear the floats and throw away many of the unused beads, while those on the catching side either add to the trash or stash away their hauls as memories of the great times they had.
Now, those beads will have a renewed purpose in helping students at Ball High in Daren Muren's Life Skills program, Rob Lewis' Incubator entrepreneurial program and the Galveston Independent School District (GISD) Art Program. Incubator business students will work closely with Life Skills students, while GISD Art Program students will take charge of decorating bead drive containers in festive Mardi Gras fashion. Yaga's Entertainment will aid in facilitating a second life for the otherwise discarded beads.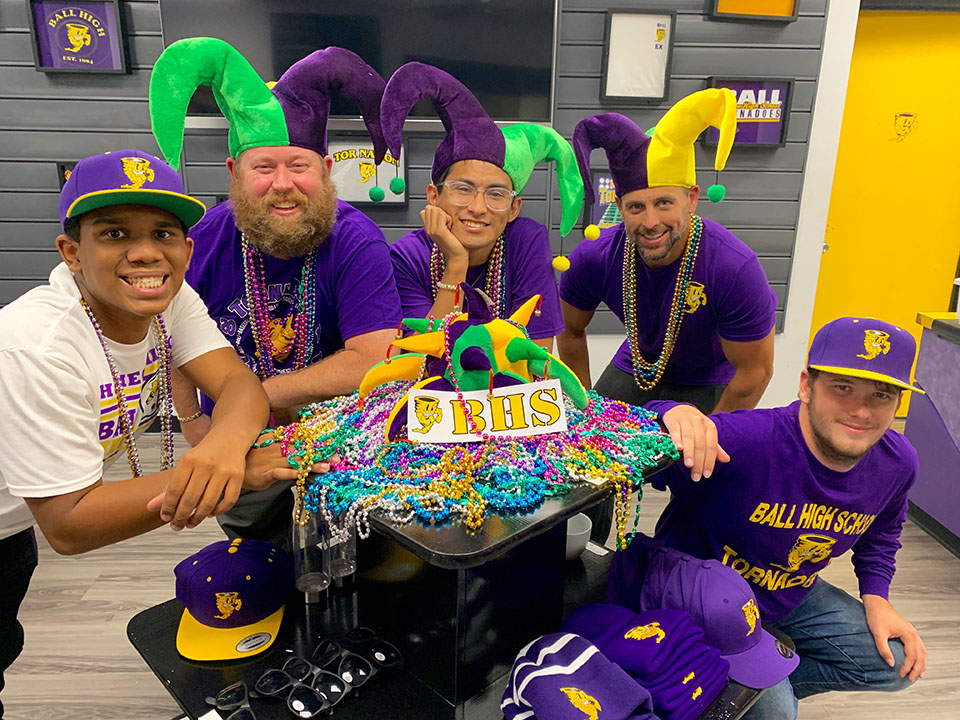 Students will coordinate collection of beads through community events, while BHS service and social clubs will work alongside community groups in an effort to round up one million beads prior to the 2022 carnival season. Organizations will work together to create opportunities for students and the community to bring beads sitting in their closets back for recycling. Once collected, the beads will be sorted, cleaned and repackaged for sale by Life Skills students.
A "Clear Your Closet" Bead Drive will take place at participating GISD schools Nov. 8-12, where students will bring in old Mardi Gras! beads to donate. The class that collects the most beads will win a pizza party, and their teacher will receive a gift card to BLVD Seafood. Beerfoot Brewery (2816 Avenue R ½), Float Pool & Beach Bar (2828 Seawall Blvd) and Tsunami Tequila Emporium (2314 Strand St) will host "Free Beer for Beads" community drives on Nov. 19 from 4-7 p.m. Participants will earn one free cold beer in exchange for three pounds of beads.
"Beads for Needs" is just one piece of the plan for the Life Skills program and will provide funding for the endeavor. Eventually, Muren envisions graduates of the Life Skills program working in a community center that houses the bead project with a café, merchandise and a laundry. The student-run operation will provide resources for the community and important entrepreneurial skills to the students. In addition, it will provide a paycheck to students so they can see the benefits of their hard work.
Beads stay out of the trash. Students learn how to run a business. The community benefits.
"Yaga's is proud to partner with GISD and rally the entire community to not only keep beads out of the trash, but also give students an opportunity to learn skills that are not part of traditional curriculum," said Mike Dean, owner of Yaga's Entertainment and organizer of Mardi Gras! Galveston since 2011.
Partnership opportunities are available:
There is a need for containers to be used for bead drop off locations, including at Ball High School and Mardi Gras! Galveston
Corporate bead drive events in November 2021
For information about joining this unique collaboration between Ball High School and our business community, please contact Elizabeth Matthews with Yaga's Entertainment at (409) 770-0999 or visit www.mardigrasgalveston.com/bead-recycling-program/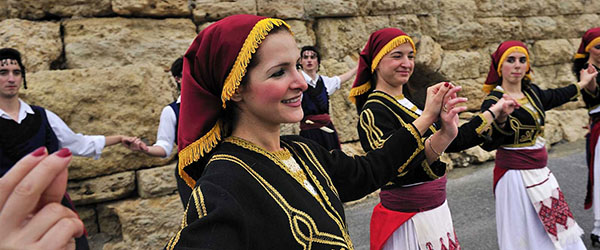 Galveston Island Greek Festival
Celebrate the Mediterranean with food, beer, music and dancing at the 38th Annual Galveston Island Greek Festival, October 15 and 16.
Visit Website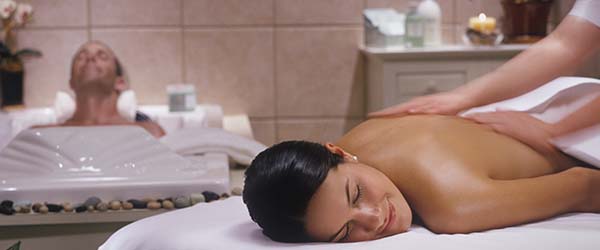 Moody Gardens Hotel
Escape from the everyday surrounded by tropical gardens. Enjoy a spa day or lounge by the pool.
Book Direct
---
Galveston.com
Galveston.com & Company promotes local and area businesses via website design, online advertising services; and outdoor advertising via the Galveston Island Trolley. The company also supports a host of Galveston's most revered events and organizations.