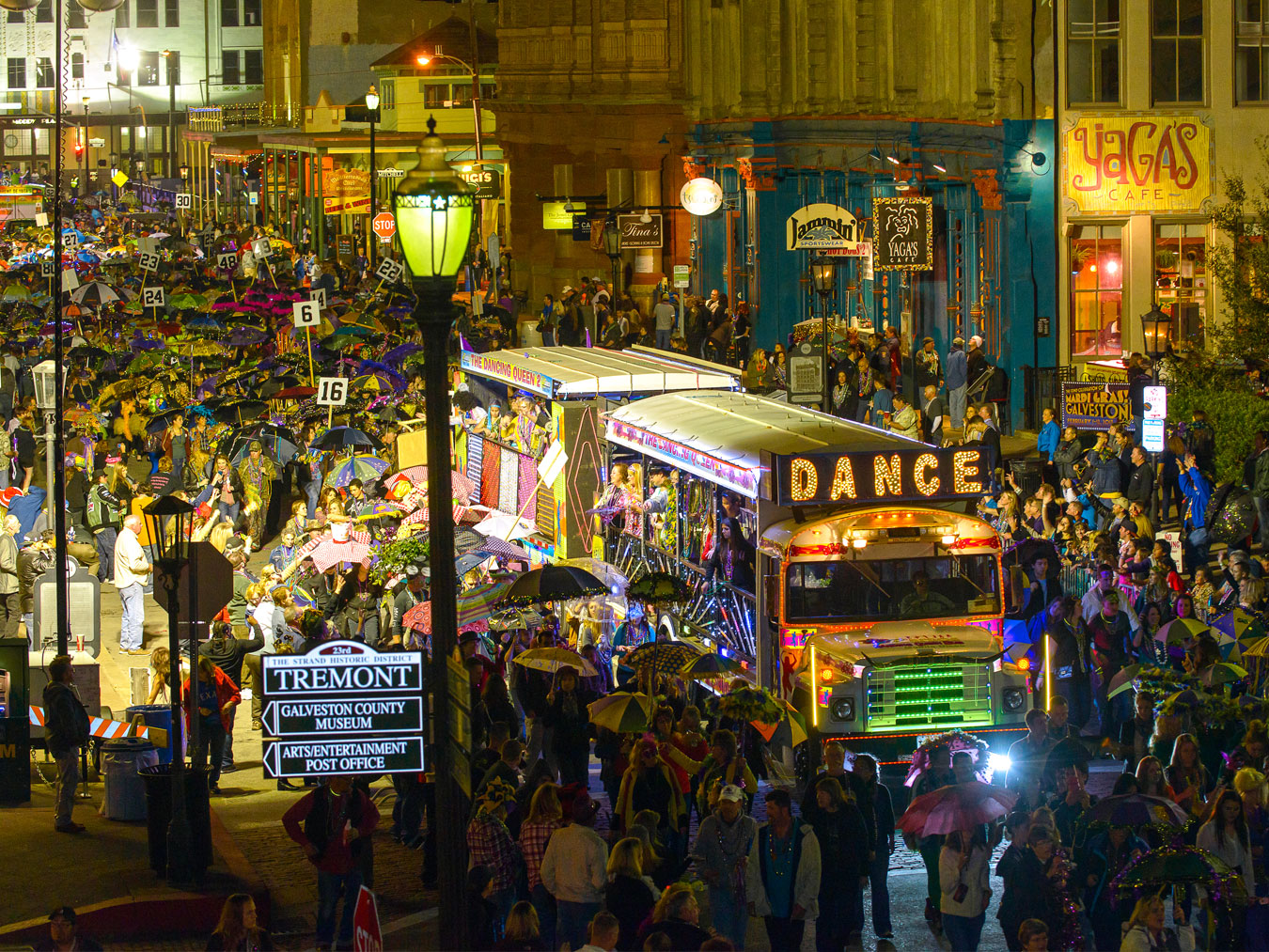 2023 Mardi Gras! Galveston
The Strand | 2300 Strand, Galveston, TX (Directions)Website
If you're looking for a unique Mardi Gras experience, grab some beads and hit the beach.
Mardi Gras! Galveston, the third largest Mardi Gras celebration in the United States, offers the unique chance to experience sand between your toes and gorgeous beach sunsets while taking in the revelry and lavish parades known to dominate Galveston Island during carnival season.
The island's 112th Mardi Gras celebration, to be held February 10 – 21, 2023, is expected to draw more than 350,000 attendees for live concerts, parades, balcony parties, several elegant balls and some new festive additions.
And, this island-style Mardi Gras has plenty of personality. From the classic revelry found in the heart of Galveston's historic downtown district, where the bulk of festivities take place, to family friendly events and parades, Mardi Gras! Galveston offers excitement everyone can enjoy.
For tickets to the Mardi Gras! Galveston Downtown Entertainment District, featuring parades, concerts and balcony parties, click here.