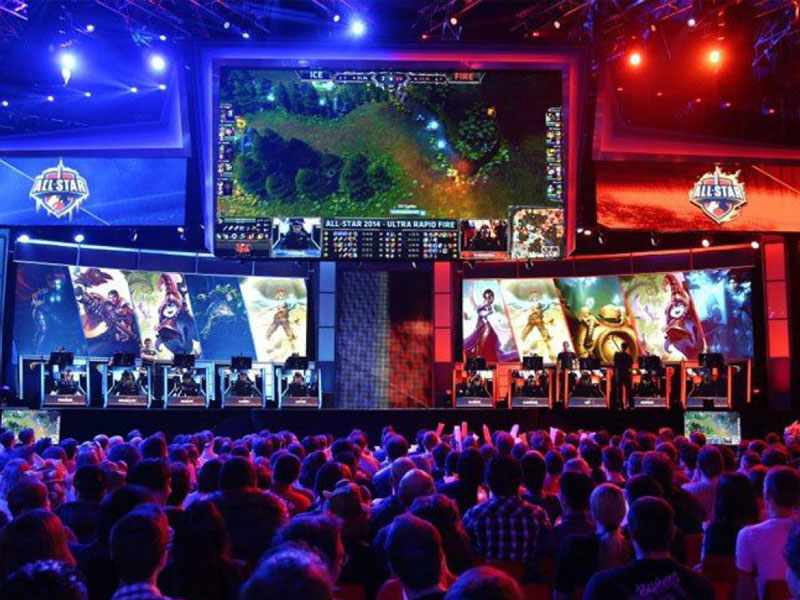 Galveston Island Esports Summit
Galveston Island Convention Center | 5600 Seawall Boulevard, Galveston, TX, USA (Directions)Website
The 2nd Annual Galveston Island Esports Summit will be August 27 – 29, 2021, at the Galveston Island Convention Center at the San Luis Resort. Schedule, merchandise, event passes and vendor information are now available online at www.galvestonesports.com.
The Summit will offer workshops, panels, exhibits, tournaments, presentations and hands- on experiences.  Now the fastest growing spectator sport in the world, Esports enthusiasts' range in age from children under the age of 18 to post boomers 70 years plus. Surveys show that 65% of American adults are gamers indulging in games an average of 1 – 2 hours a day.
The Galveston Island Esports Summit is unique in that it offers educational as well as experiential opportunities in one dedicated event. This year there will be workshops for educators, parents and professionals in addition to the expo experience focused on gaming tournaments, panels, and exhibits, in addition to new products and games. Areas will be available for downloading new games on personal devices. Virtual reality will take center floor for the ultimate experience in 'living' the game.
Fans will have access to gaming publishers and developers and companies, including NASA and the US Army Esports Team, who will participate at the event.  Special guests, including gaming celebrities, will serve on panels highlighting current games and companies, with introductions to indie games.
Tournaments will be Friday, Saturday and Sunday. Winners are announced and awards presented at 3:30 pm Sunday. Tournaments are displayed on an LED screen on stage.
The Galveston Island Esports Summit will introduce the latest international Esports sensation, Sherlana, a highly ranked professional gamer and digital entertainer. Sherlana will compete in tournaments, meet and greet, sign autographs, and appear at the Friday evening preview benefitting the Texas Scholastic Esports Federation.
Fans will want to check the event schedule online regularly for Summit updates. www.galvestonesports.com.
The HackNebula is scheduled for Saturday, August 28, noon, ending Sunday, August 29, noon, and registration is required. Hackathons are designed to challenge computer programmers and others to collaborate on a software project that will be assigned at the event with the goal of creating functioning software. It is a haven for discovering new talent. HackNebula is being directed by Zackary Pedersen, CEO of Snaju Developers, and his team.
The Galveston Island Esports Summit hours are Friday, Workshops, 9 am – 3 pm; Expo 10 am – 6 pm, Saturday, 10 am – 6 pm; Sunday, 11 am – 4 pm. Summit merchandise, registration and event passes are now available at www.galvestonesports.com.
Follow the event at Facebook.com/GalvestonEsports/; twitter.com/GalvestonEsports; Instagram.com/GalvestonEsports/
Contact M.J. Naschke for information, sponsorship or exhibit space at info@galvestonesports.com or call (409) 762-3930.