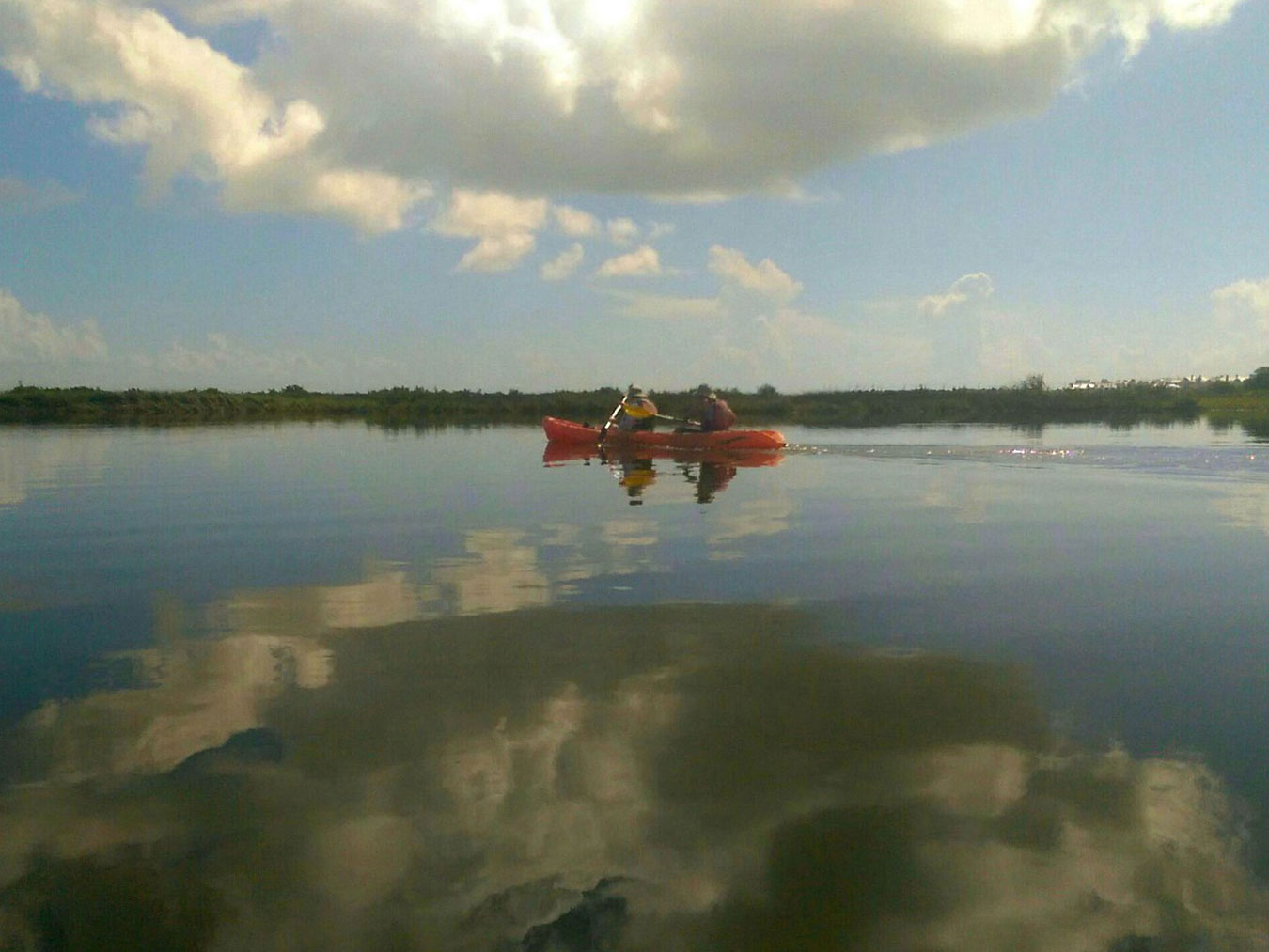 Artist Boat Kayak Adventure: East End Lagoon
East End Lagoon | Boddeker Rd, Galveston, TX 77550 (Directions)Phone: (409)632-0388 | Website
East End Lagoon is an easy paddle in natural wetlands adjacent to the entry of the second largest port in the United States. Herons will greet you as you view large vessels in the Houston Ship Channel. Two-hour adventures are offered at the East End Lagoon.
What to Bring:
Sturdy shoes such as boots or sneakers. NO FLIP FLOPS. Your feet will get wet and muddy.
Long pants and a light long-sleeve shirt are recommended
Drinking water, lunch, and snacks
A hat, bug spray, sunscreen, and sunglasses
Plastic bag for trash. We are not allowed to leave food debris in our trashcan. It is carry in – carry out.
A dry bag is recommended if you plan on carrying a cell phone or camera on the kayak.
What to Be Prepared For:
Cold or hot weather. Be prepared with clothes that will keep you warm or cool. Dressing in layers is often a good idea. You will get wet.
Wild animals. There are fire ants and bees out at the Lagoon. We've never had any issues with them, but be on the lookout and take appropriate precautions.
Maintain physical distance (6 feet) from the Artist Boat employee at all times.
Artist Boat is a not-for-profit organization dedicated to promoting awareness and preservation of coastal margins and the marine environment through the disciplines of the sciences and the arts.